Best 10 days in Morocco Itinerary from Tangier to Marrakech
Your 10 days in Morocco itinerary from Tangier to Marrakech can be modified and designed according to your requirements.
Excellent services
Since our first purpose is to make our clients happy, we provide the finest possible service throughout your trip with Morocco Tours Company.
Multilingual drivers
Our drivers are fluent in a variety of languages and will, of course, be happy to offer their insider knowledge about all of the most intriguing destinations.
+ 6 Hours/D
Your trip with us will include plenty of rest stops and a manageable driving distance, so you'll have plenty of time to visit and learn about the most interesting sights.
Comfortable vehicles
For your comfort and enjoyment, we only offer the latest and most advanced 4×4 vehicles.
Overview of 10 days in Morocco itinerary from Tangier to Marrakech:
Why not to take a 10 days in Morocco itinerary from Tangier to Marrakesh to experience the finest of North Africa? You'll start your journey in Tangier and go to Chefchouan, Morocco's "blue pearl," where you'll discover some of the most magnificent sites. The Riff Mountains will mesmerize you as you go, Chefchouan is a treasure trove of sights, from its blue-washed alleys to its opulent old buildings and fantastic sceneries. Later, depart for Meknes's volubilis, which conceals ancient Roman remains.
A full day of Fes touring allows you to see the historic city of Fes, from its ancient Madrasas to the Royal Palace, the big Tanneries where authentic leather is used to produce clothes, and the old souks. All of this creates the illusion that you are in a mystical world of ancient masterpieces.
Upon the arrival in Erg chebbi dunes of Merzouga Desert, you're finally ready to go on a camel trek trip while admiring an incredible sunset. take pictures that you'll want to keep in your collection. After arriving at the camp, we dined on delicious Moroccan dinner . dance around the campfire to the sound of berber drumming.Prepare for the rest of the journey the next day, after watching a spectacular sunrise. drive to the todra Gorges, then Ouarzazate's UNESCO-listed Ait Ben Haddou Kasbah is a must-see, as is a trip to the nearby film studio. Lots of hidden holloywood sets are just waiting to be found there. Get to Marrakech, the destination of your 10 days in Morocco itinerary's end.
 Highlights of 10 days in Morocco itinerary from Tangier to Marrakech:
10 days tour from Tangier to Marrakech Itinerary:
ADAY 1:  Tangier – Chefchaouan:
You will start your 10 days in Morocco itinerary from Tangier to Marrakech after meeting your tour guide at the Airport or the nearest point to you, then  we will take you on a tour around Tangier city before you travel towards Chefchaouan, Enjoying the outstanding views along the Riff Mountains, we continue across the fertile plains of Tetouan see Oak, pine, and cork trees grow around the beautiful city of Chefchouan. after awhile of driving you arrive in the city of Chefchaouan. a lovely city nestled against the stunning background of the Riff Mountains, full with white-washed cottages and unique alleyways.
Chefchouan city was built in the Spanish style and is surrounded by a slew of quirky arts and craft stores. The city was painted blue by Jewish refugees who settled there during  the 1930's. Go on a local tour around the city to witness the amazing landscapes. following that, you will spend the first night of your 10 days in Morocco itinerary at a terrific hotel where you will enjoy the relaxed atmosphere, and the silence of the city.
DAY 2: Chefchaouan – Volubilis – Fes:
After having breakfast at the Riad, we drive across the Rif Mountains you will be exploring the incredible sceneries of the place, then pass through small villages on the way to Fes. as soon as arriving in Volubilis [the best preserved Roman ruins in this part of North Africa, and UNESCO World Heritage site]. Volubilis was the administrative capital of the province of Mauritania, Tingitana in Roman Africa. It was founded in the 3rd century.
Next, We will make a visit to the whitewashed town of Mounlay Idriss, a charming town nestled in the Riff Mountains.  Following by a visit to Meknes city, we will visit the well-known gate Bab-Mansour, hang around the huge walls of city. After lunch, we continue our tour  to Fes city where you second night of your 10 days in Morocco itinerary is spent.
DAY 3: Exploring Fes city:

Next day, you will be exploring the famous places in EL Madena of Fes, walk in its narrow alleys and discover AL Karaouine University which is considered to be the Oldest University in the world. As well  as , the Jewish headquarter; in which Jewish accessories are sold, and different traditional things that are related to jewish traditions. Narrow beautiful streets, visit the leather Tanneries where men stand to their waists in toxic baths curing leather. Do not miss it; ethnic leather goods make excellent sevounir, visit Moulay Idriss Mausoleum Before an overnight at Riad.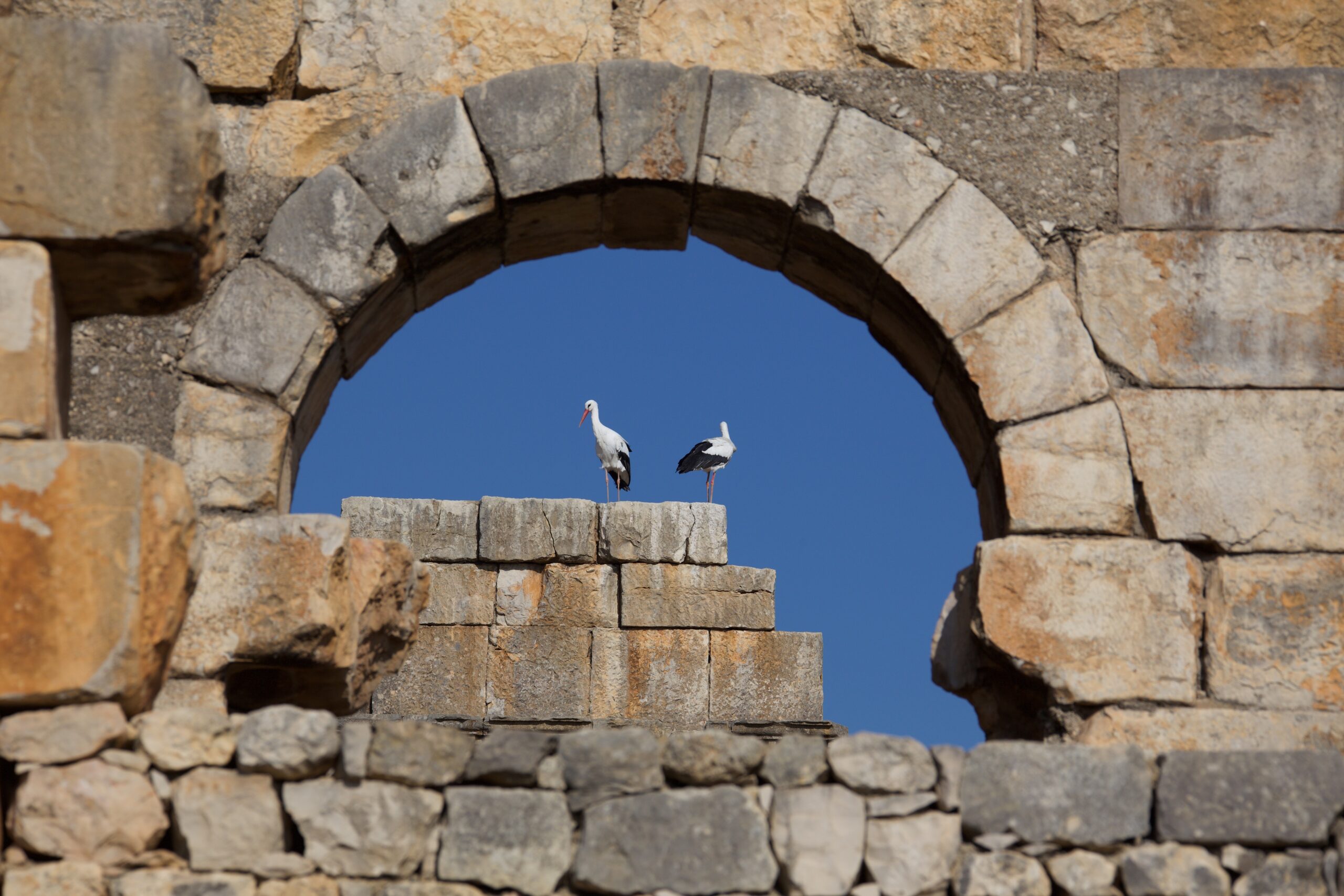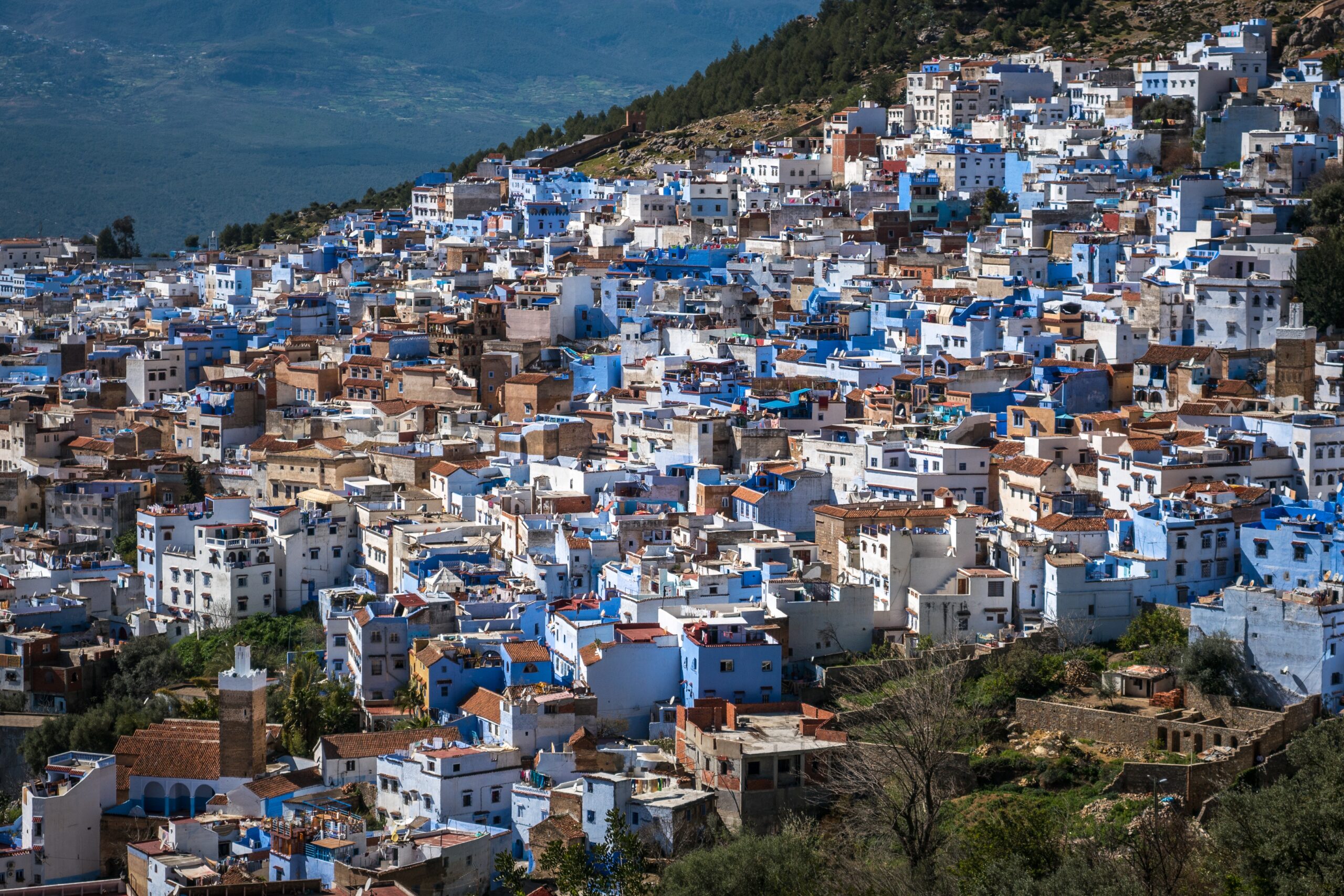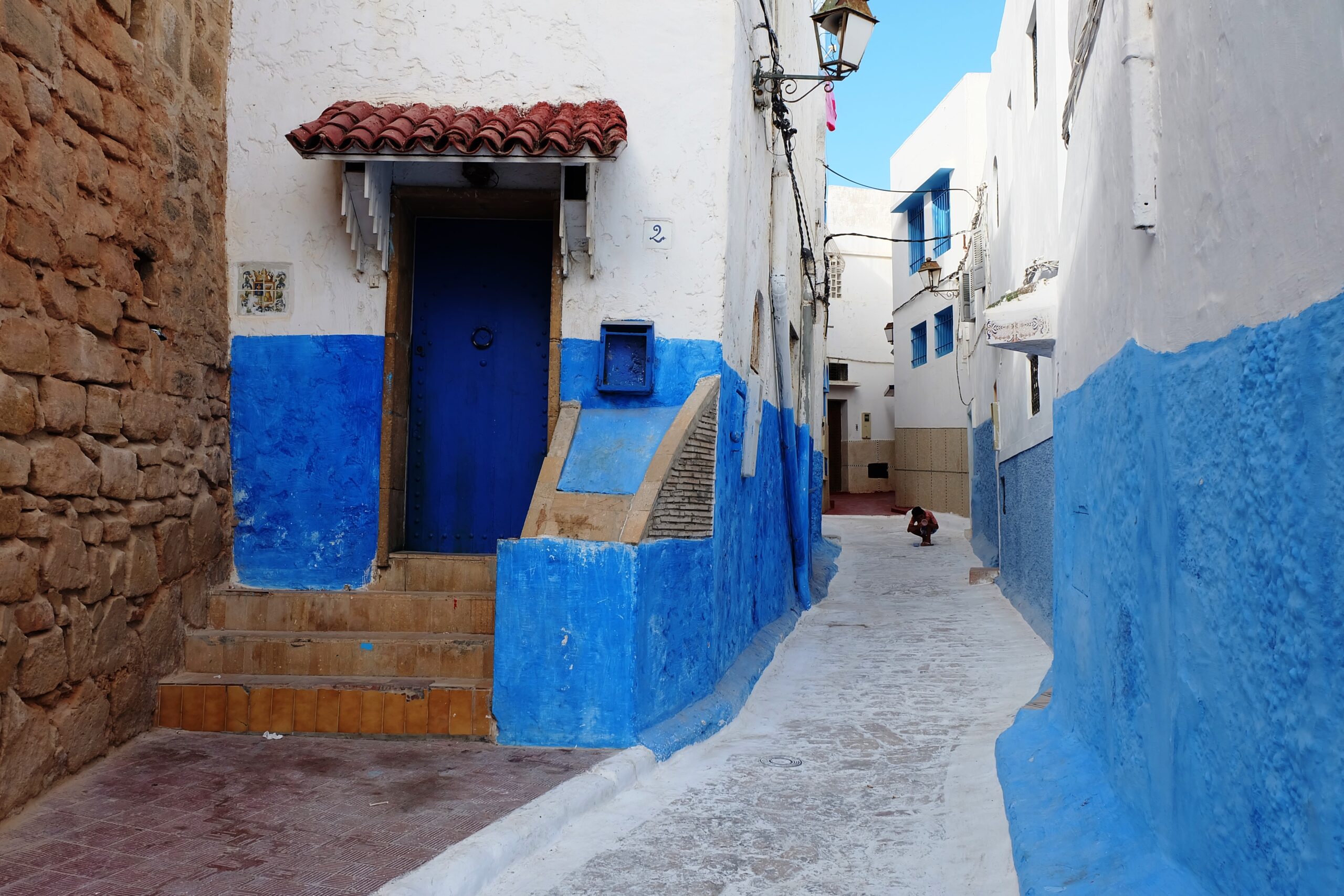 DAY 4: Fes  – Azrou – Merzouga:



Today, we leave Fes city driving through Ifrane [the small Switzerland of Morocco] witnessing cork, pine, oak and giant cedar forest which is home  of some Barbary Apes. Crossing both Middle and High Atlas's most gorgeous and treacherous passes. Along the journey, we'll take in the spectacular scenery of the snow-covered summits of the high Atlas Mountains provide an attractive backdrop.
Lunch in Midelt. Through the Tizi n Talghamet pass. We'll descend into the desert via the magnificent Ziz Valley where you will see the beauty of Tafilalt Oasis which contains of thousands of palm trees. Thereafter, we get in Erfoud the capital of date and where a date Show is done every year. After 1h we will be in Merzouga where you will spend the night at a hotel nearby the dunes.
DAY 5: Merzouga – Camel trekking:
After a tasty breakfast at your hotel, we start exploring Merzouga surroundings; Hassi Lbied, Tanamoust, and Khamlia where you will learn about Gnawa Music. Afterwards, we visit nomads in their woolen tents, you will have a chance to get to know more about their culture and traditions, then a berber pizza will be served for lunch.
Next, we take you back to the hotel where your cameleer will be waiting for you to take you across the high dunes of erg Chebbi where you can rest and prepare for your camel ride journey through the orange dunes of Erg Chebbi, and wintess sunset Before nightfall . A delicious dinner will be served , followed by an incredible drumming performance. 
DAY 6: Merzouga  – Dades Valley: 
Your hosts at the camp will wake you up early for a spectacle sunrise you have ever seen. Have a walk over the dunes and enjoy the tranquility of the place. After being done with the desert you will go back to the hotel where you will enjoy your breakfast and get ready for the next adventure.
We embarak to Rissani to visit an old traditional market in the city and explore some historical monuments including Alaouiyat dynasty, then we continue our 10 days in Morocco itinerary through Jorf, Tinjdad. Arriving in Todra Gorges [the highest narrow gorges in Morocco], explore the greatest views, as you can go along the riverside crossing the Gorges with local tour guide who will let you know more about it. If Interested. you can try your hand at mountain climbing. After lunch,  We leave for Dades Gorges where a rose festival is done every year; you can purchase cosmetics manufactured by local women cooperatives  ! Overnight at Kasbah.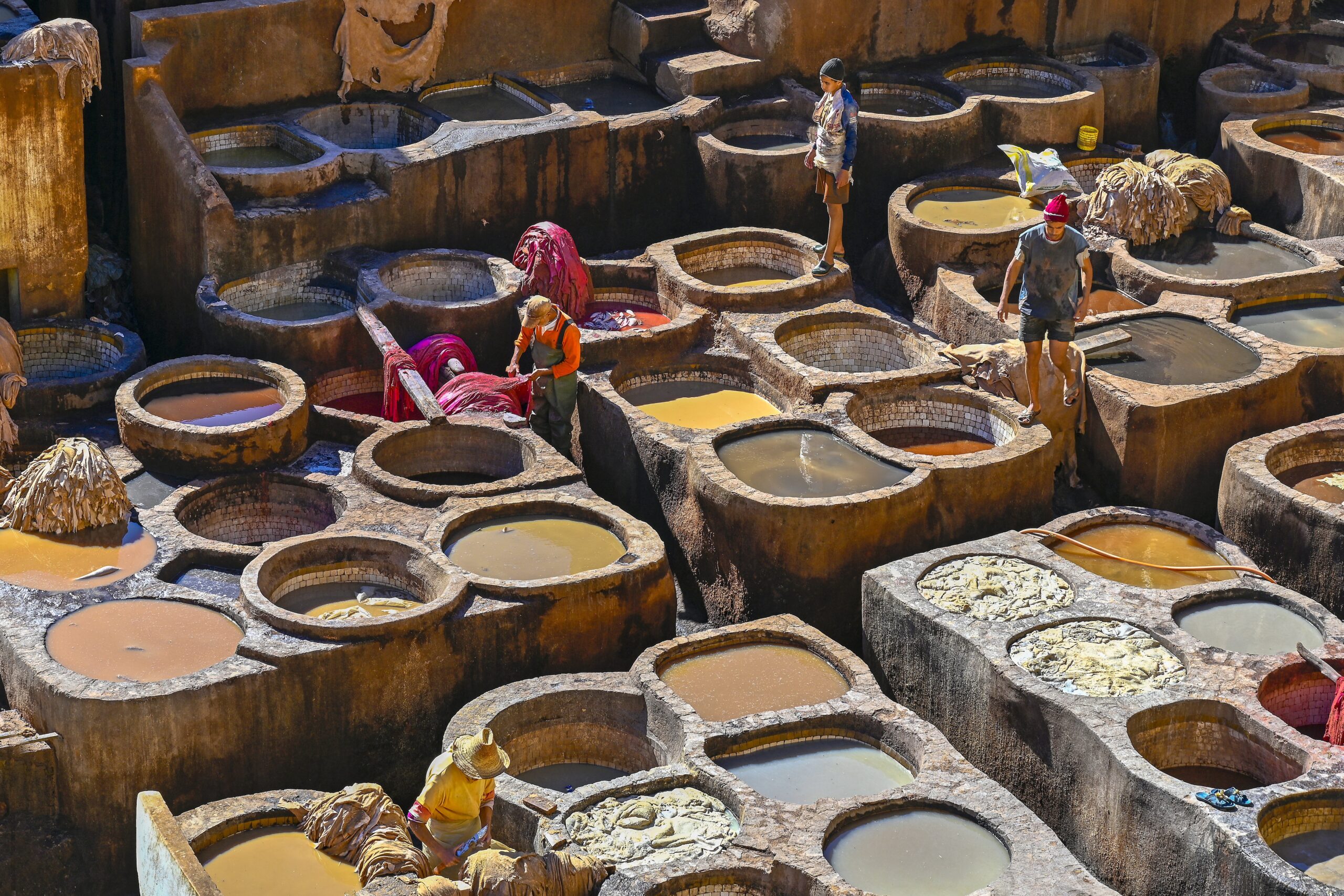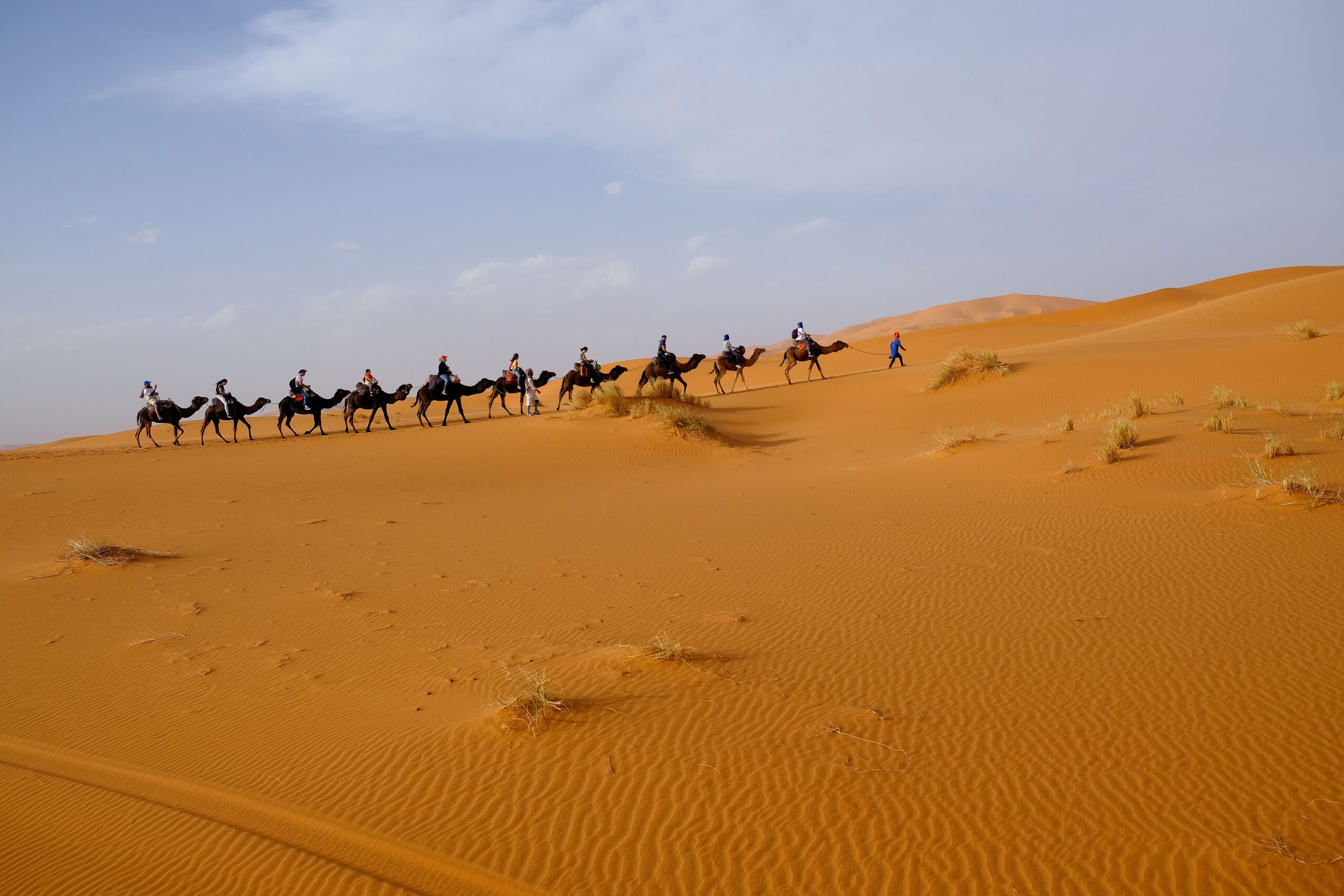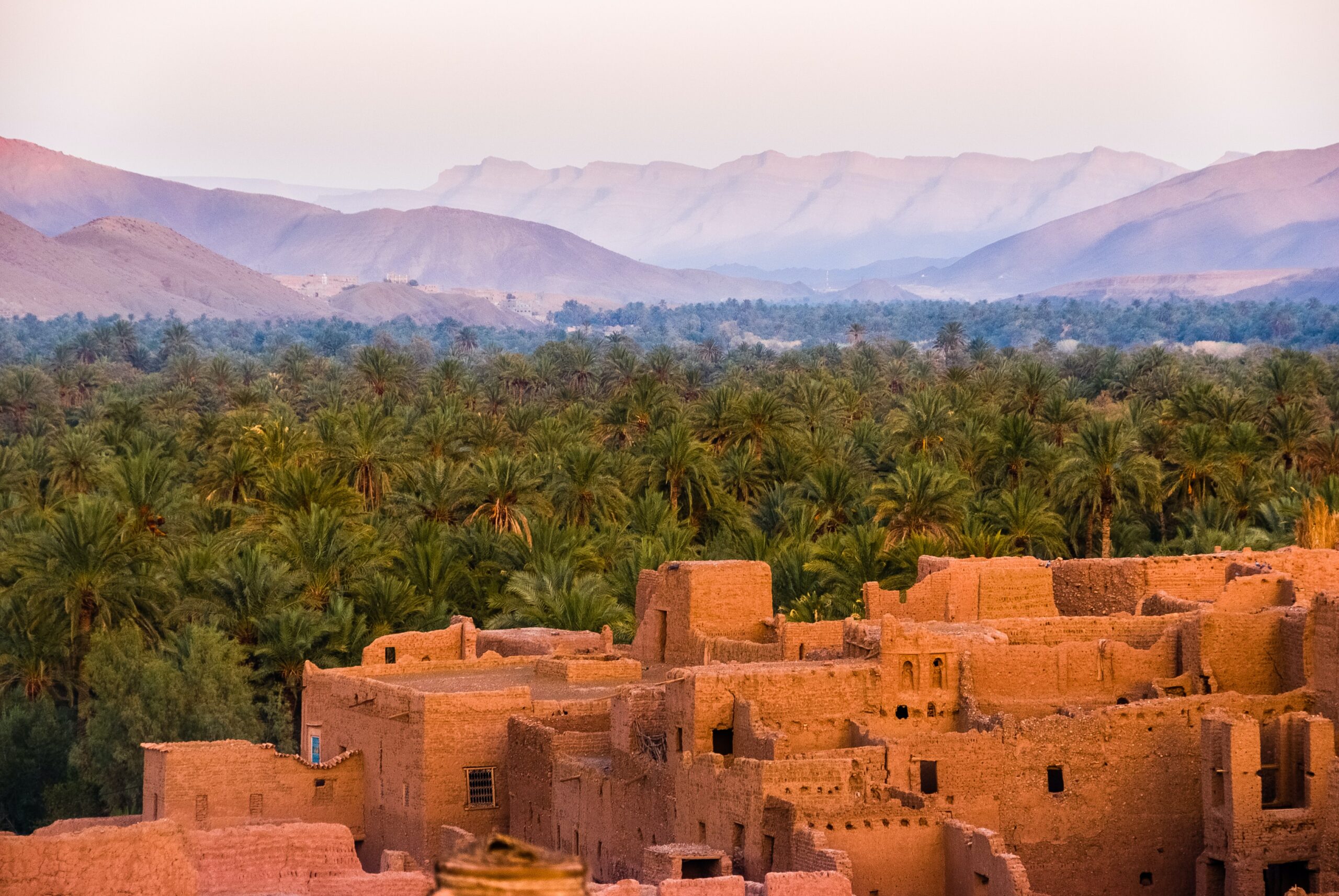 DAY 7: Dades valley  – Ouarzazate:
Today, we continue our Morocco itinerary 10 days tour through Dades valley when we will have opportunity to see thousands of mud Kasbahs on the way to Kalaat M'agouna. Then, we keep on driving to Skoura a famous city for its old mud Kasbahs one of them the famous Amerdile kasbah, a fortified kasbah situated in Skoura known for its historical archeticture.  Next, head to  Ouarzazate. Late Afternoon, we will in Ouarzazate and spending the night at a kasbah.
DAY 8: Ait Ben Haddou –Marrakech:

After breakfast at your hotel in Ouarzazate. You start exploring Ouarzazate and  make a visit to film studio.  Make a visit to cinemagraphic museum, then we go for Ait Ben Haddou Kasbahs UNESCO World Heritage site, and the fortified village.  From here, we drive to Marrakech through the High Atlas Mountains where we stop to take some pictures, then we snake across Tizi N Tichka pass, 2213 m high. Late afternoon we reach Marrakech city where the night will be spent at a Hotel.
DAY 9: Marrakech – sightseeing:

Your driver will take you for a visit to well-known places in Marrakech including: Saadian tombs, Koutobia mosque, Djemaa Lfna square with its traditional markets. In the afternoon we will take you to the Majorelle Garden, explore the best places over there. Late afternoon, we get back to the hotel where you will spend the last night of this 10 days tour From Tangier to Marrakech.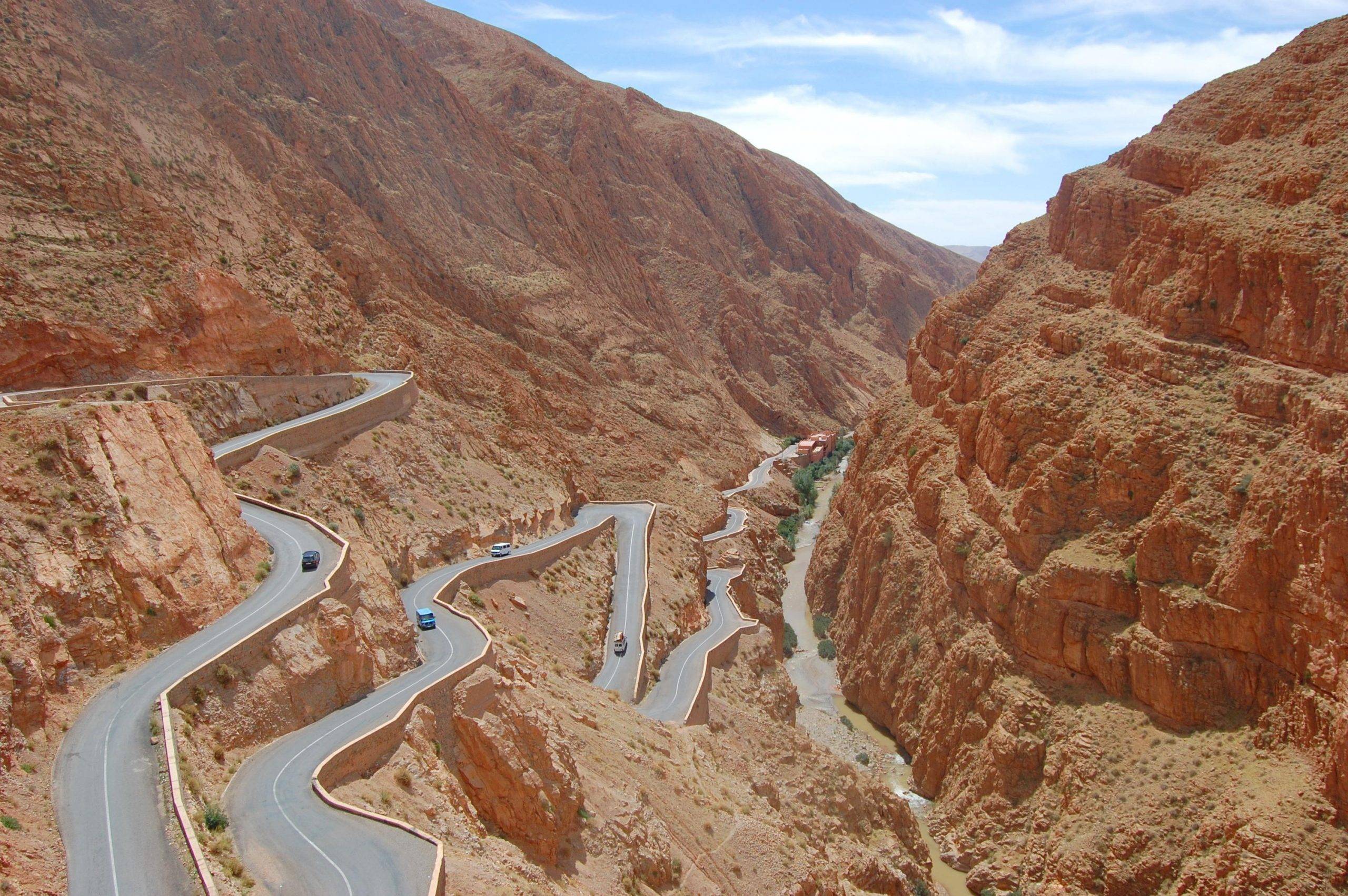 DAY 10: Last day of this tour:
Relying on your flight time, you will be transferred to the Airport with unforgettable stories & memories, ending  your special 10 days in Morocco itinerary.
10 days in Morocco itinerary from Tangier to Marrakech Excludes and Includes:
English or Spanish speaking driver.
Overnight at desert camp.
Monuments fees (optional).
Vegetarian food is available.
Sleeping bag is not needed.
Interested in the tour ? Book Now
Please enter a few details in the form below. Within a few hours, one of our team members will contact you to discuss your enquiry.
We will gladly accept online payments as well as cash in person.
We generally ask for a small deposit via Paypal or any alternative payment method to confirm the 10 days in Morocco itinerary , and the remaining to be paid to your tour guide at the time of pick-up.
For a full refund, you must cancel at least 15 days prior to the tour' start date.
If you have any question regarding this tour feel free contact us and we will get back to you as soon as possible.
(+ 212) 704131562 / (+ 212) 638516333
10 days in Morocco Itinerary from Tangier to Marrakech related tours:
2 Days Tour From Marrakech to Zagoura
Duration: 2 Days & 1 Night
2 Days Tour From Marrakech to Merzouga
Duration: 2 Days & 1 Night
3 Days Tour From Marrakech to Merzouga
Duration : 3 Days & 2 Nights
8 Days Tour From Fes to the Imperial cities
Duration: 8  Days & 7 Nights
5 Days Tour From Marrakech to Merzouga
Duration : 5 Days & 4 Nights
6 Days Tour From Marrakech to Merzouga
Duration: 6 Days & 5 Nights
4 Days Tour From Marrakech to Ouarzazate
Duration : 4 Days & 3 Nights
7 Days Tour From Casablanca to Marrakech
Duration: 7 Days & 6 Nights
2 Days Tour from Fes to Marrakech
3 Days Tour from Fes to Merzouga
4 Days Tour from Fes to Merzouga
Duration: 4 Days & 3 Nights
5 Days Tour from Fes to Marrakech
Durtion: 5 Days & 4 Nights
6 Days Tour From Tangier to Marrakech
Duration : 6 Days & 5 Nights
10 Days Tour From Tangier to Marrakech
Duration: 10 Days & 9 Nights
3 Days Tour From Fes to Merzouga
Duration: 2 Days & 1 Night
12 Days Tour From Casablanca to Marrakech
Duration: 12 Days & 11 Nights
1 days Trip From Fes to Chefchaouen
1 day Trip From Marrakech to Imlil
5 Days Tour From Marrakech to Merzouga
Duration: 5 Days & 4 Night
15 Days Tour From Casablanca to Marrakech
Duration: 15 Days & 14 Nights