Great 12 days tour from Casablanca to Marrakech via Sahara Desert
Your 12 days tour from Casablanca to Marrakech can be modified and designed according to your requirements.
Excellent services
Since our first purpose is to make our clients happy, we provide the finest possible service throughout your trip with Morocco Tours Company.
Multilingual drivers
Our drivers are fluent in a variety of languages and will, of course, be happy to offer their insider knowledge about all of the most intriguing destinations.
+ 6 Hours/D
Your trip with us will include plenty of rest stops and a manageable driving distance, so you'll have plenty of time to visit and learn about the most interesting sights.
Comfortable vehicles
For your comfort and enjoyment, we only offer the latest and most advanced 4×4 vehicles.
Overview of 12 Days Tour from Casablanca to Marrakech:
Take the 12 Days Tour From Casablanca to Marrakech to see some of Morocco's tourist attractions, including the Hassan II mosque in Casablanca, which is Morocco's  biggest mosque, Then go to Rabat to visit Hassan Tower, and Mohammed 5 Mausoleum and other interesting sites , then continue to Meknes, where you will be taken to a tour of the city's most interesting attractions, including Bab Mansour, Lhdim, and Qara Jail,  head to Volubis, where you will find the Roman remains and exibits an old history of romanian empire.
Fes Full Day Sightseeing includes amazing locations such as leather Tanneries, Mellah, Ouaraouine University, the world's oldest university, and the Royal Palace. Then continue your 12 days tour from Casablanca to Marrakech via  Merzouga Sahara Desert, stopping at Ifrane to capture some photographs and then driving to the Cedar Forest, Morocco's largest forest.  Continue your 12 days tour from Casablanca to Marrakech via Ziz Valley, taking in the breathtaking scenery that marks the start of the Saharan Oasis of Tafilalet.
Arriving at Merzouga Desert, you'll enjoy the ultimate adventure, with camel trekking over the Erg Chebbi dunes and the most incredible sunset you've ever seen, in addition to a spectacular desert overnight. Following that, tour around Merzouga areas and make a visit to the Nomads to experience their nomadic life, and get a taste of their distinctive way of living.
Following that, go via Rissani, taking in the stunning views of Tafilalte Oasis and continue on to Todra Gorges, where you'll be treated to some of the top tourist attractions as you can take a stroll along the Todra River with local guide. Later on, continue via Dades valley and Skoura, home of 1000 Kasbahs. Make a visit to Ameridile Kasbah before heading to Ouarzazate to see the Film Studio and the Kasbahs of Ait Ben Haddou and Talouet. Leaving Ouarzazate and traveling through the High Atlas Mountains. Stop at Tizi n Tichka to take some wonderful photographs before continuing on to Marrakech.
Ending point
Marrakech/ Casablanca city

 Highlights of 12 days Tour from Casablanca to Marrakech:
 12 days Tour from Casablanca to Marrakech Itinerary:
Day 1: Arrival – Overnight in Casablanca:
Upon arrival in Casablanca your tour guide will be there to transfer you to the hotel where you will have the first night in Morocco as well as you will be given a brief overview about your trip.
Day 2: Casablanca- Rabat – Meknes- fez:



After breakfast at the hotel, you will start your Casablanca desert tour for 12 days  leaving towards Rabat exploring the fascinating sites around the capital city of Rabat, you will be treated to witness some of the most interesting landmarks of the city including Hassan Tower which is the minaret of an incomplete mosque in Rabat, was built by Abu Yusuf Yaqub al-Mansur, the third Caliph of the Almohad Caliphate in  12th century.  At midday, heading towards Meknes  taking you on the road where so many firms of grain, fruits and vegetables are sat. Next, you will discover some places in Meknes such as; Bab Mansour,  Qara Jail, and  Volubilis some ancient roman ruins, After being done with Meknes we continue towards Fez where you will spend the second night of 12 days tour from Casablanca to Marrakech.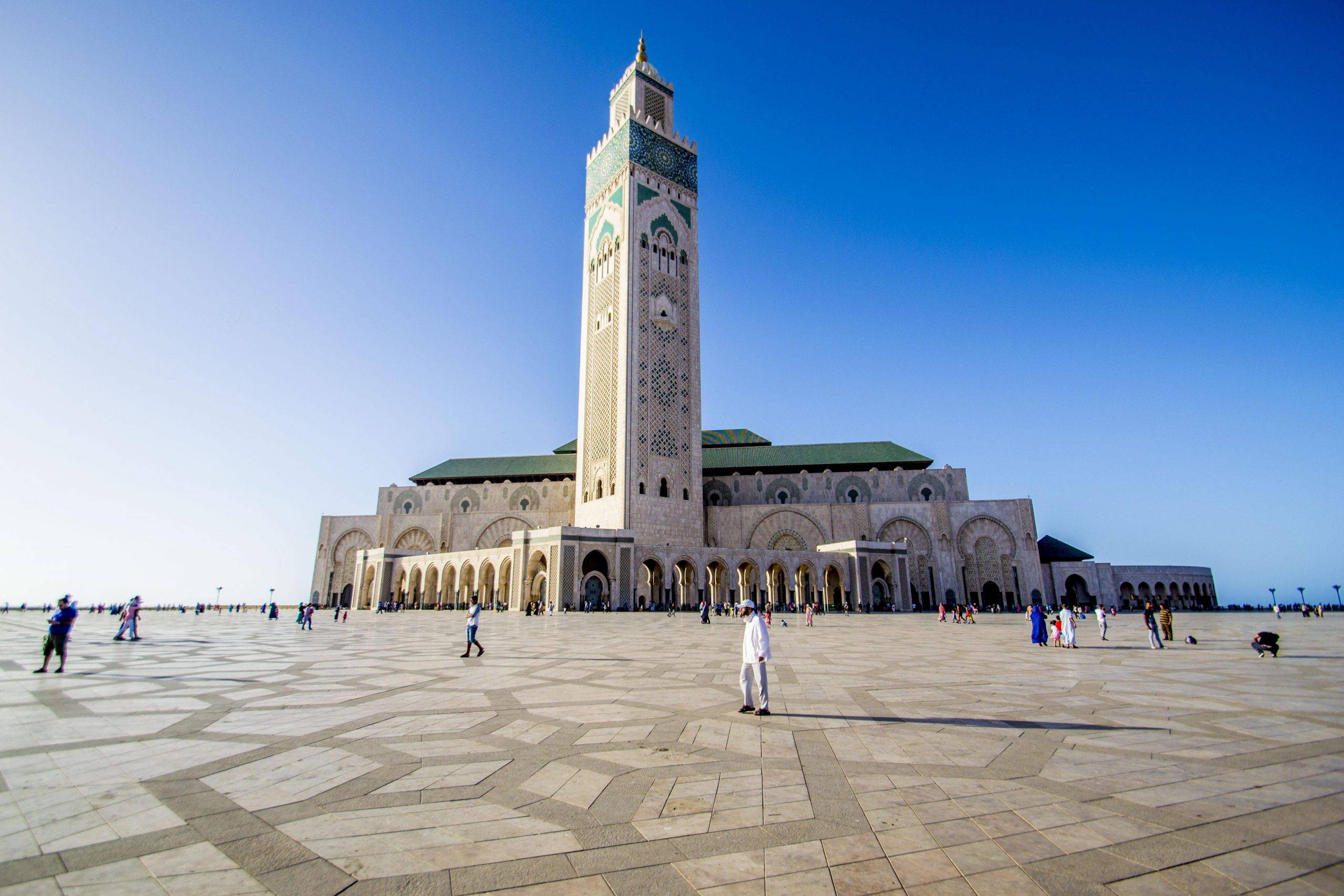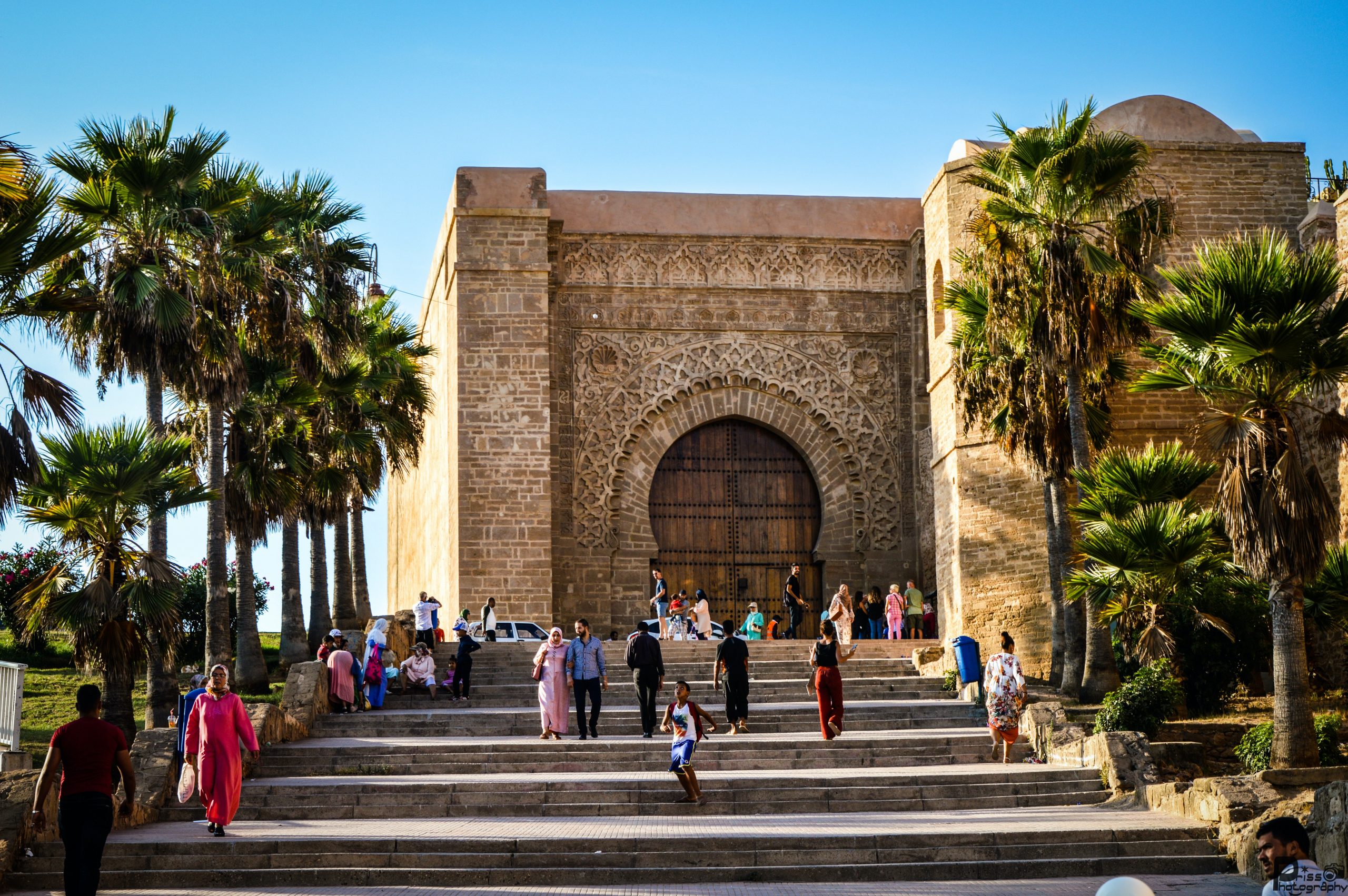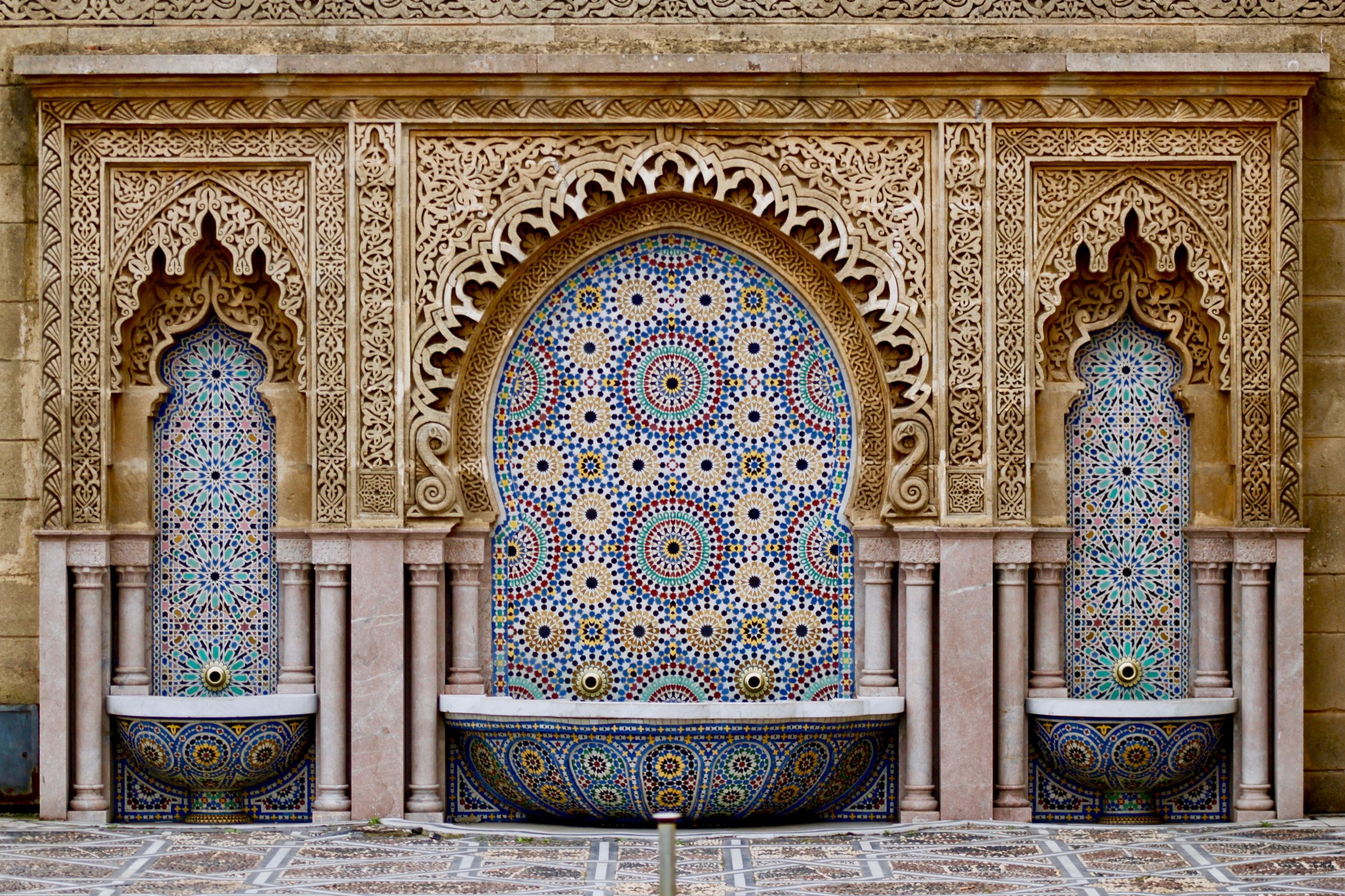 Day 3: Exploring Fez:
Fes Full day sightseeing will start with a visit to the famous tourist attractions around the old Medina of Fes. Here, you will discover a mix of cultures and civilizations that settled the city couple of years ago. At first, you will make a visit to El karaouine University (almost the oldest university in the world) as you will enter some traditional souks (markets) also you will visit the tomb of the founder of the city Moulay Idriss II. Thereafter, lunch will be served at a traditional restaurant in El medina. After that, you will continue on touring around the most beautiful places including;  Najarine Fountain and the old Harem Garden. In the Afternoon, we will make a visit to Tanneries, a famous place where clothes are made from leather with its astonishing colours. Late afternoon, we will back to the hotel where you will spend the night.
Day 4: Riff Mountains – Chefchaouan – back to Fez:
you will start this day of your 12 days tour from Casablanca to Marrakech with a delicious breakfast at the hotel. After that, we head towards Chefchaouan which is also called the blue city or the Blue Pearl. Ready for a walk around El madina to see some wonderful places like Aqchour waterfall, explore chefchouane's astonishing sites, then visit a local cooperative known for its colorful traditional handicrafts made by locals. Afternoon, travel back to Fez through the Riff Mountains with unbelievably enjoyable views. at 6:00 p.m you will be in Fes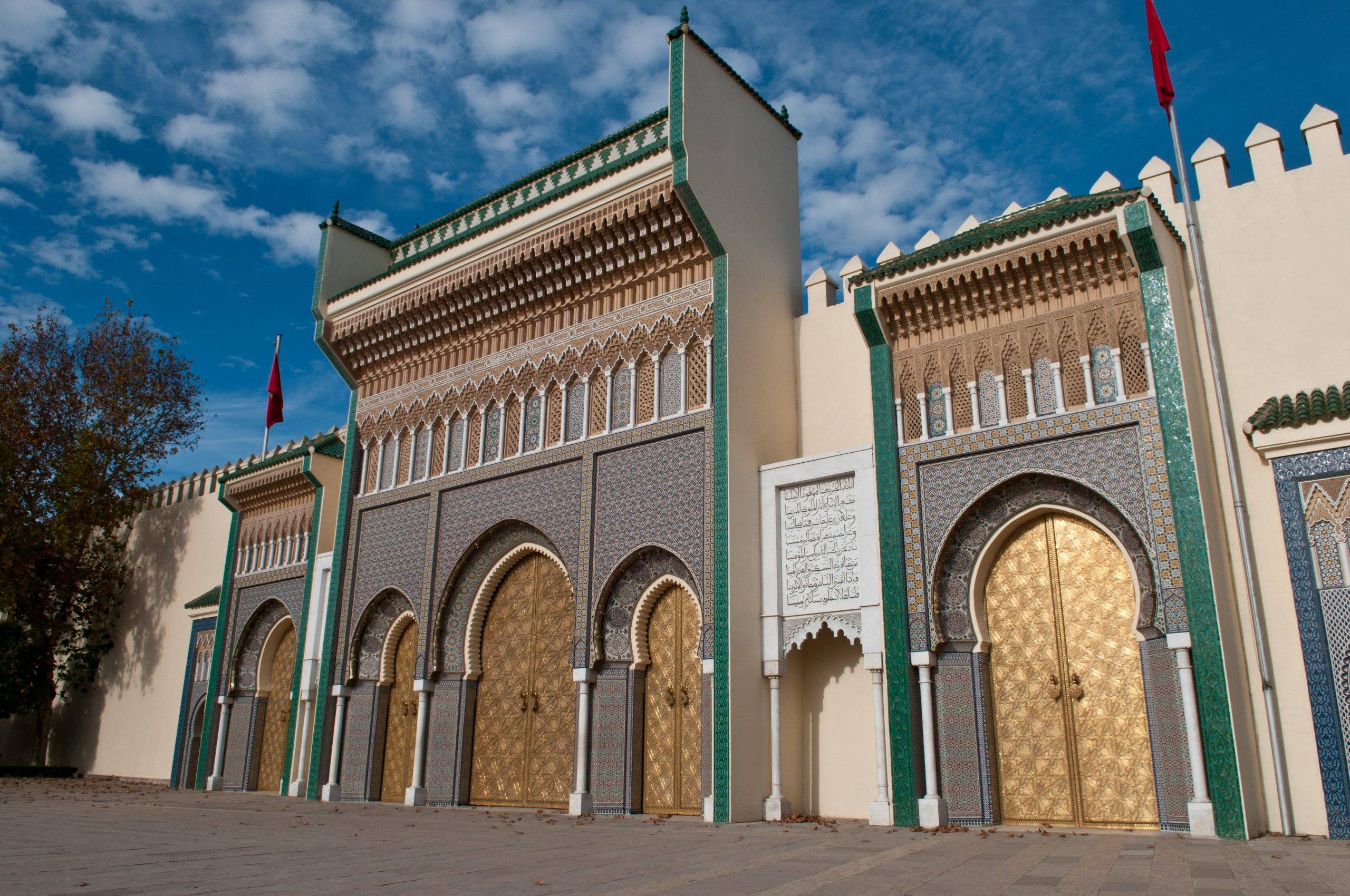 Day 5: Fez – Merzouga desert:
After leaving Fez, your 12 days tour from Casablanca to Marrakech will continue towards the Sahara desert of Merzouga, passing through some spectacular sights and cities along the route. You will be touring Ifrane, Morocco's "Switzerland." Following that, we travel through Azrou, where there is a vast forest with hundreds of Barbary apes. Later, we'll continue on through Zaida and Midelt, the apple capital, where you'll have lunch. We may make a visit to a famous fossil discoveries museum in the city.
Descending down Ziz valley, you can request you driver to stop wherever you like for taking shots along the way to Aoufous where you will feel the beginning of Saharan oasis you will enjoy the panoramic view of Tafilalt oasis. After nearly one 1 hour you will be in Merzouga city the gateway to desert. There,  you will spend an amazing night at a hotel nearby the orange dunes of Erg Chebbi.
Day 6: Merzouga – Camel trekking:
After breakfast at your hotel you will start your discovered desert journey towards Merzouga areas including; Tanamoust, Takoujt and khamlia where a black skinned musical group situated, you will be taught some African music, then make a visit to nomad families try their experience their distinctive way  of living, and taste their unique berber pizza. Following that, make a visit to a lake near Merzouga which is home to a variety of birds. Also,  You could go to some traditional markets where locals sell traditional handcrafts and turbans at lower prices than in the big cities. In the Afternoon, your camel man will be waiting for you to take you on camels and head across the high dunes of Erg Chebbi, enjoy the most best moments ever, try taking some unique shots with your camel, and witness an unforgettable sunset. After 1 hour and 45 minutes you will reach at camp in the middle of the dunes where you will have dinner and spend an amazing night under shining stars.
Day 7: Merzouga –  Dades Gorges:
You will get up early in the morning to watch the sunrise and wander among the sand dunes of Erg Chebbi. After that, return to camp and ride camels to the Kasbah where breakfast will be given. Take a shower to recharge your energy for the rest of the journey; your driver will be waiting for you on the main road. Following that, you will depart for Rissani, where you will explore the traditional markets before continuing on to Todra gorges (the tallest mountains and a popular destination for mountain climbers). you can go on a hike along the riverside to see the finest sights. After lunch, we will continue your 12 days tour from Casablanca to Marrakech to Dades gorges, where you will spend a fascinating night at a panoramic Kasbah.
Day 8: Dades Valley – Ait ben Haddou:
Today, we depart to Ait ben Haddou via Skoura, having several stops throughout the way to Ouarzazate in order to explore the most interesting sights including the Famous Ameridile Kasbah, which is a fortified village situated near the city of Skoura. Following that, we head to Ouarzazate where we will visit the Film studio and Ait Ben Haddou (the fortified village)  and UNESCO World Heritage Site. Later on, we stop for lunch in a restaurant in the city of Ouarzazate and then we continue on our trip via High Atlas Mountains where we usually stop for having tea or coffee and taking some memorable pictures, then cossing  some Berber villages before arriving in Marrakech where the night is spent.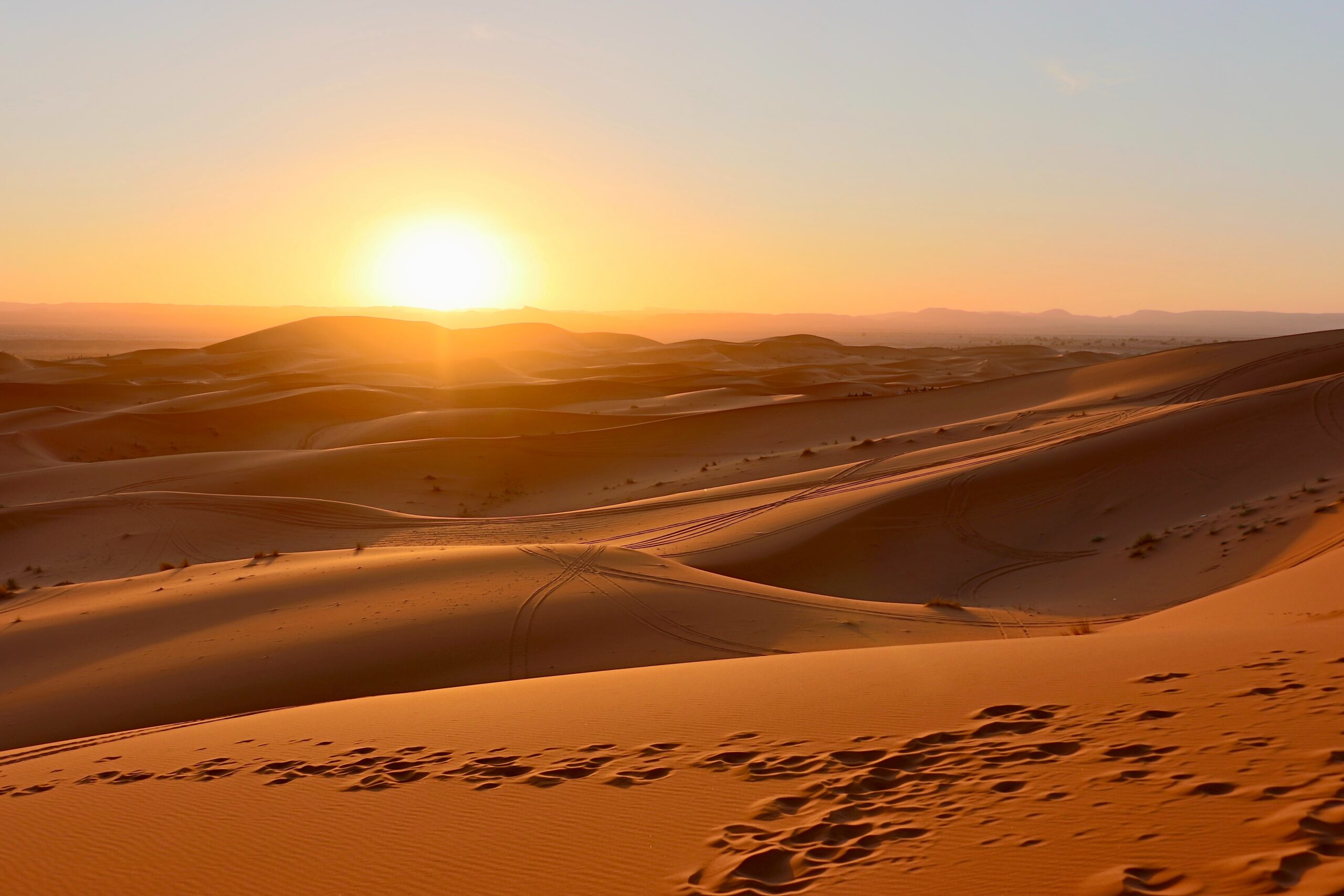 Day 9: Full day in Marrakech:
A full day of sightseeing will be spent in Marrakech city, where you will view several famous sites like as the Menara, Djemaa Lfna, Majorelle Garden, and the Koutoubia Mosque. After lunch, take a short walk through the historic souks of Djeemaa Lfna and observe various activities in the Djeemaa Lfna plaza. Following that, you will enjoy a spectacular sunset from a vantage point before going to the hotel for a restful night's sleep.
Day 10: Marrakech – Ouzoud Waterfalls:
After breakfast, we go from Marrakech for Ouzoud waterfalls, where we will discover Morocco's most beautiful waterfall, 112 meters high which is located in the northeastern part of Marrakech. Ouzoud is known for its beautiful green farmland and breathtaking waterfalls. During this day tour, you will see magnificent Moroccan sights and experience panoramic views of the high Atlas mountains. Take some interesting photos and enjoy the finest sceneries along the way to Marrakech.
Day 11: Marrakech- Essaouira:
After breakfast at your Marrakech hotel, you will continue your 12 days tour from casablanca to Marrakech by traveling to the city of Essaouira, which has spectacular beaches and is recognized as one of Morocco's most beautiful sites because of its pleasant weather throughout the year. Here,  you may try surfing and jet skiing, If interested. After that, make a visit to some famous sites in the city before heading to your hotel for an overnight.
Day 12: Essaouira – Airport:
Transferring you back to the airport in Marrakech or Casablanca where you 12 days tour from Casablanca to Marrakech ends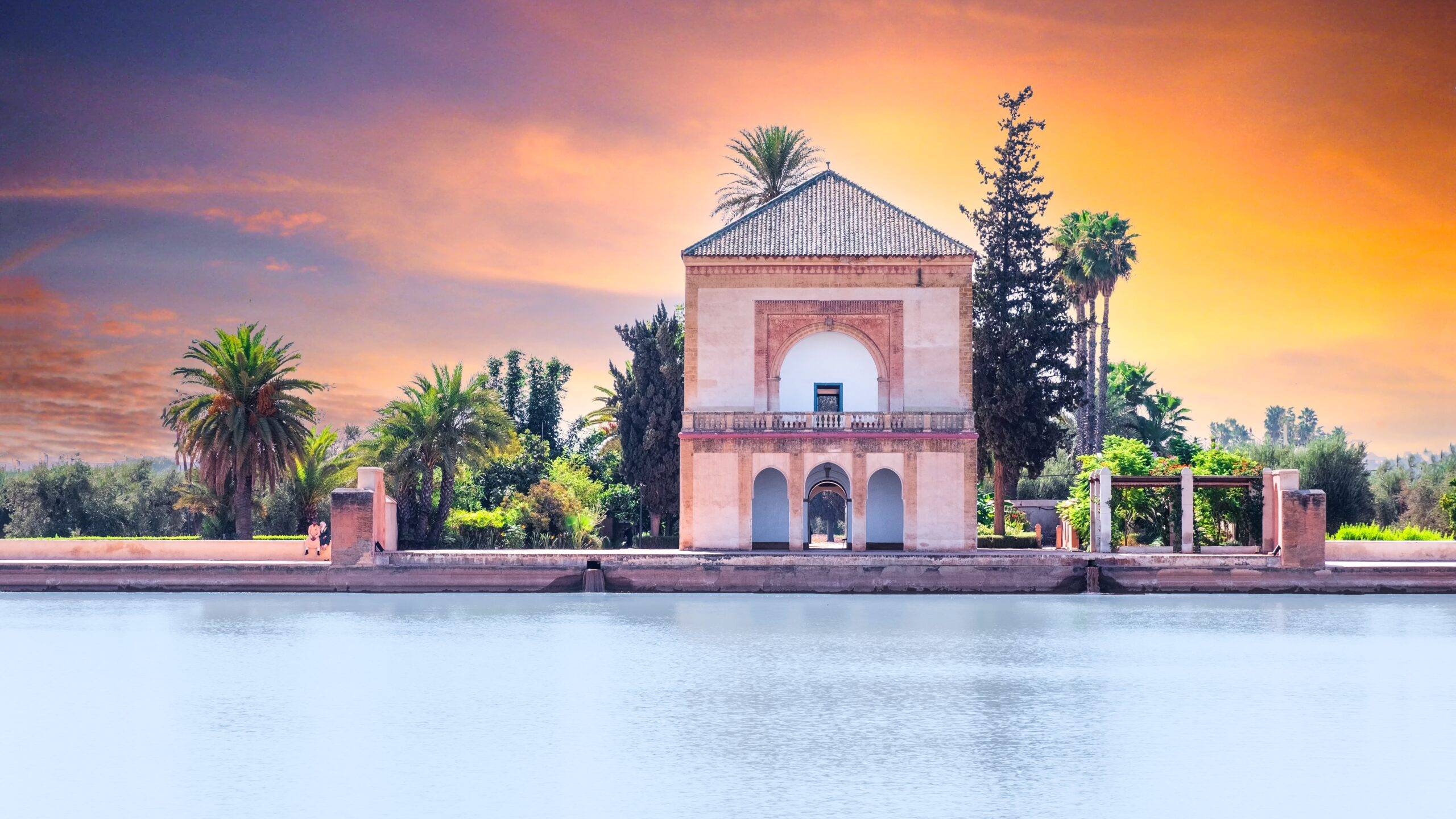 12 days Tour from Casablanca to Marrakech Excludes and Includes:
English or Spanish speaking driver.
Overnight at desert camp.
Monuments fees (optional).
Vegetarian food is available.
Sleeping bag is not needed.
Interested in the tour ? Book Now
Please enter a few details in the form below. Within a few hours, one of our team members will contact you to discuss your enquiry.
We will gladly accept online payments as well as cash in person.
We generally ask for a small deposit via Paypal or any alternative payment method to confirm the 12 days tour from Casablanca to Marrakech, and the remaining to be paid to your tour guide at the time of pick-up.
For a full refund, you must cancel at least 15 days prior to the tour' start date.
If you have any question regarding this tour feel free contact us and we will get back to you as soon as possible.
(+ 212) 704131562 / (+ 212) 638516333
12  Days Tour from Casablanca to Marrakech related tours:
2 Days Tour From Marrakech to Zagoura
Duration: 2 Days & 1 Night
2 Days Tour From Marrakech to Merzouga
Duration: 2 Days & 1 Night
3 Days Tour From Marrakech to Merzouga
Duration : 3 Days & 2 Nights
4 Days Tour From Marrakech to Ouarzazate
Duration: 4  Days & 3 Nights
5 Days Tour From Marrakech to Merzouga
Duration : 5 Days & 4 Nights
6 Days Tour From Marrakech to Merzouga
Duration: 6 Days & 5 Nights
4 Days Tour From Marrakech to Ouarzazate
Duration : 4 Days & 3 Nights
3 Days Tour From Marrakech to Merzouga
Duration: 3 Days & 2 Nights
2 Days Tour from Fes to Marrakech
3 Days Tour from Fes to Merzouga
4 Days Tour from Fes to Merzouga
Duration: 4 Days & 3 Nights
5 Days Tour from Fes to Marrakech
Durtion: 5 Days & 4 Nights
6 Days Tour from Fes to Marrakech
Duration: 6 Days & 5 Nights
8 Days Tour from Fes to imperial cities
Duration: 8 Days & 7 Nights
1 Days Tour from Fes to Chefchaouan
5 Days Tour from Fes to Marrakech
Duration: 5 Days & 4 Nights
6 Days Tour from Casablanca to Marrakech
7 Days Tour from Casablanca to Marrakech
Duration: 7 Days & 6 Nights
8 Days Tour from Casablanca to Marrakech
Duration: 8 Days & 7 Nights
15 Days Tour from Casablanca to Marrakech
Duration: 15 Days & 14 Nights
6 Days Tour From Tangier to Marrakech
Duration : 6 Days & 5 Nights
10 Days Tour From Tangier to Marrakech
Duration: 10 Days & 9 Nights
3 Days Tour From Fes to Merzouga
Duration: 2 Days & 1 Night
5 Days Tour From Marrakech to Merzouga
Duration: 5 Days & 4 Nights