Best 3 days tour from Marrakech to Merzouga
Your 3 days tour from Marrakech to Merzouga can be modified and designed according to your requirements.
Excellent services
Since our first purpose is to make our clients happy, we provide the finest possible service throughout your trip with Morocco Tours Company.
Multilingual drivers
Our drivers are fluent in a variety of languages and will, of course, be happy to offer their insider knowledge about all of the most intriguing destinations.
+ 6 Hours/D
Your trip with us will include plenty of rest stops and a manageable driving distance, so you'll have plenty of time to visit and learn about the most interesting sights.
Comfortable vehicles
For your comfort and enjoyment, we only offer the latest and most advanced 4×4 vehicles.
Overview of the 3 days tour from Marrakech to Merzouga:
The 3 days tour from Marrakech to Merzouga is a must-see for anybody wanting to visit Morocco. Additionally, this 3 days tour from Marrakech to Merzouga offers unique views of nomadic life and Moroccan Berbers. While traveling from Marrakech to Merzouga you can ask your driver to stop to take pictures or leave a place to save time for other interesting attractions.
The Unesco World Heritage Site of Ait Ben Haddou Kasbah and Talouet Kasbah, as well as other kasbahs in Skoura will be on the itinerary of the 3 days tour from Marrakech to Merzouga Desert, which is unlike any other because it includes fascinating highlights.
You  can stop at Kalaat M'agouna if you're interested in buying some perfumed organic cosmetics, these items are produced in the area. Try your hand at mountaineering in the spectacular Todrs Gorges. It's possible to hire a local guide to take you on a trek along the Todra Gorges. Forwards, Arriving in Merzouga desert. Here, your  desert adventure starts with a camel trekking through the high dunes of Erg Chebbi,  Take photos that you can't take anywhere else.
As soon as you get to camp, Mint tea will be waiting for. Then  sand boarding is an option that you may want to try . soon Afterwards, get in shape for a music festival around the campfire! Before you go to sleep, play the drum. Prepare yourself for a unique experience by getting up early in the morning and watch a special sunrise for the first time in the desert. This time, your 3 days tour from Marrakech to Merzouga continues by returning to Marrakech by taking an other route across Draa Valley.
Highlights of 3 days tour from Marrakech to Merzouga :
 3 days tour from Marrakech to Merzouga Itinerary:
Day 1: Marrakech  – Ait Ben Haddou -Dades valley:
The 3 Days tour from Marrakech to Merzouga departs from Marrakech at 8:00 a.m., traveling towards the Sahara Desert of Merzouga, passing via Tizi-n-Tichka, which is a 2,260-meter-high pass on the route linking Marrakech to Ouarzazate.  Stop for a little time to admire the breathtaking vistas of the Atlas Mountains. As you will appreciate the breathtaking sceneries on your trip to Ouarzazate. Soon afterwards, we will drive through little Berber villages on our approach to Ouarzazate, where we will stop for lunch.
Following that, we make a visit to Ait Ben Haddou Auberge, a famous walled town and one of the largest historical sites where many movies have been made.
Then proceed the 3 days tour from Marrakech to Merzouga via Valley of Roses, a well-known Valley where residents pick fresh roses used in cosmetics, you can request your driver to stop at some local cooperatives to see cosmetic products locally made. After that, we travel to Skoura which is home to thousand of Kasbahs. Making a visit to the famous Ameridile Kasbah, which is a medieval fortified home or kasbah (tighremt in Amazigh) located in the Skoura oasis it was founded in 17's .Following that, Head to Dades Valley where we'll spend the first night of your 3 days tour from Marrakech to Merzouga.
Day 2:  Dades Valley- Todgha Gorges -Merzouga Desert:



After breakfast in Dades Valley, we go to the spectacular Todgha Gorges, enjoying the scenic views along the way .Arriving at Todra Gorges, stroll along the riverside, and try your hand at climbing Todra's Mountains, which stand at 352m high.  Then, resume our tour across small villages including : Tinjdad, Melaab ; where a traditional Berber market is situated. After approximately three hours we will be in Merzouga the gate way to the Sahara desert.
From here, your cameleer will be waiting for you to take you across the golden dunes of erg Chebbi while watching astonishing sunset and enjoying the gorgeous views of the Sahara, take some shots with your camel before arriving at the camp. Following that, you will be greeted with mint tea as a Moroccan greeting at the camp. Then Feel free to try sand boarding. After dinner, a beautiful night waits you, join a drumming concert around the campfire, then go for a restful sleep at you private tent room.
Day 3: Merzouga – Draa Valley -Marrkaech:
Early in the morning, you'll awake for a brilliant sunrise and walk along the sand dunes of Erg chebbi  appreciating the desert's magnificent sceneries. After breakfast, you will have the option of returning to Merzouga by vehicle or camel; the journey is around 6 kilometers. Your tour guide will meet you in Merzouga. Thereafter, Leaving the desert towards Agdz, Stopping in Rissani, make a visit to Moulay Ali Cherif Mausoleum.
Next stop will be  Alnif along the way we make stops to see different places including the fanciful Draa Valley which is considered to be the longest Valley in Morocco with 1100 km, the river water around 3000 farms of dates. At midday, we will be in Ouarzazate city where we stop for lunch, then head to Taourirt Kasbah which is a medieval fortified residential or kasbah (tighremt in Tamazight) erected in the 19th century. Following that,  you will be treated to see the splendor views of the High Atlas Mountains. Arriving in Marrakech, then take you to the hotel or the Airport where your 3 Days tour from Marrakech to Merzouga ends.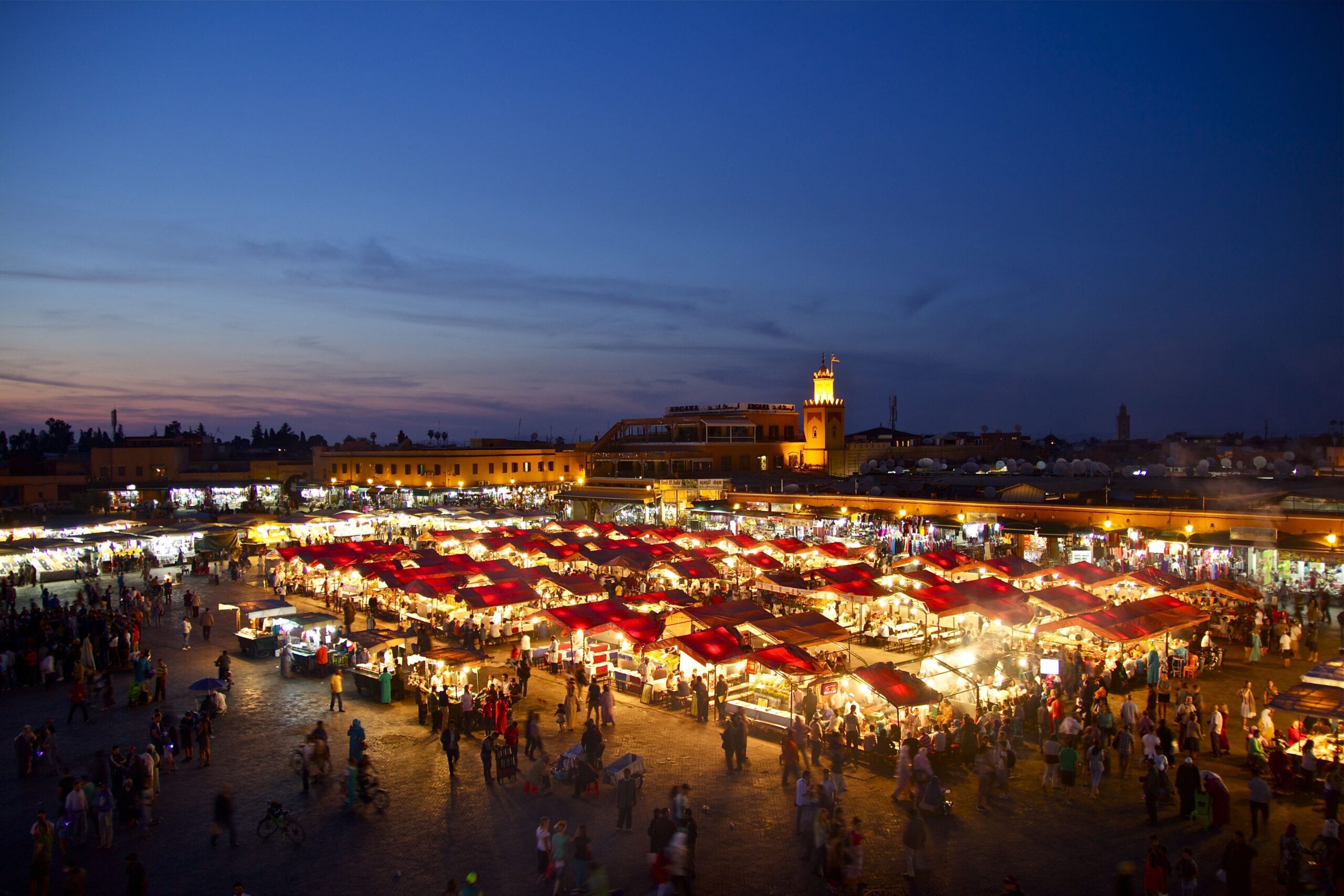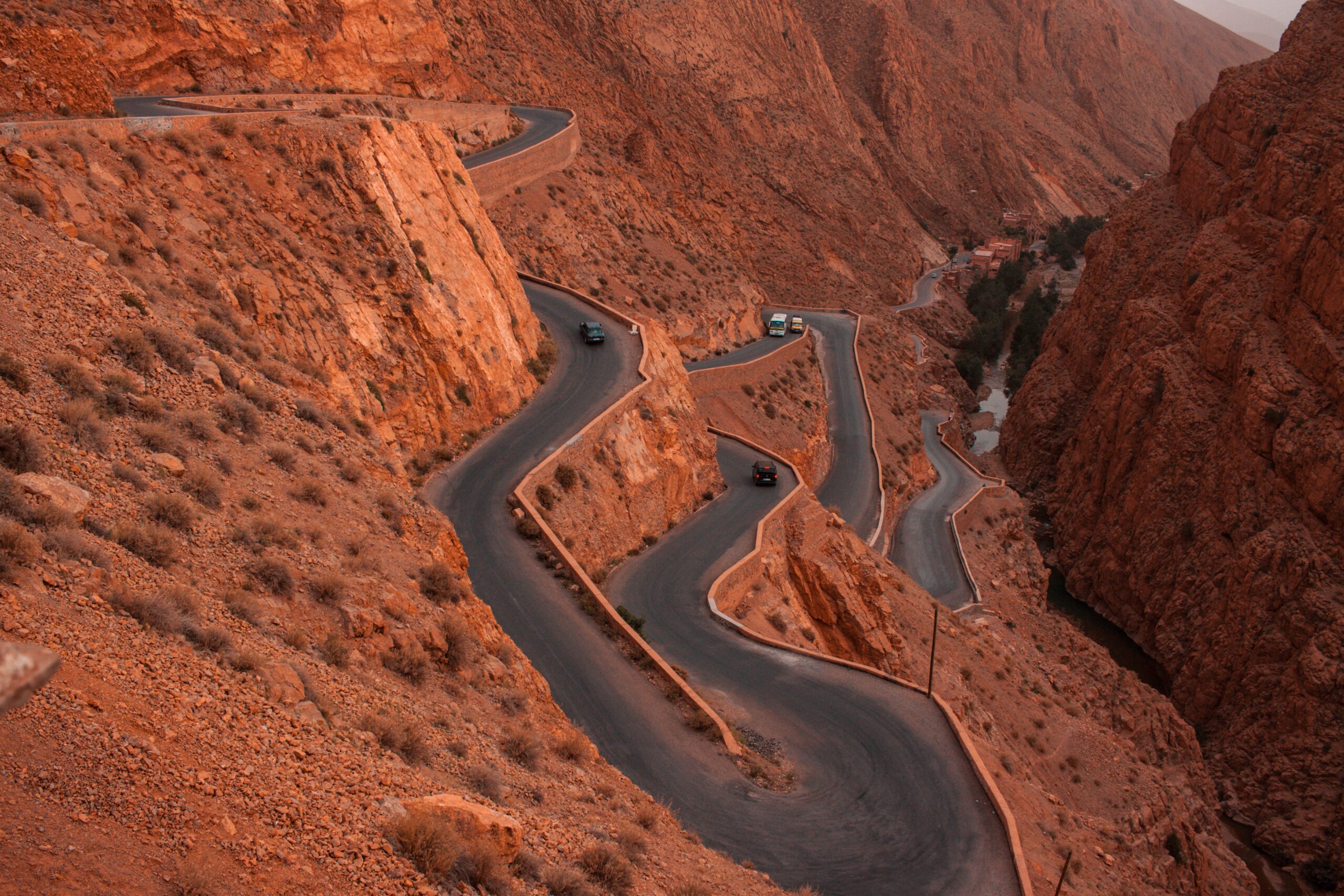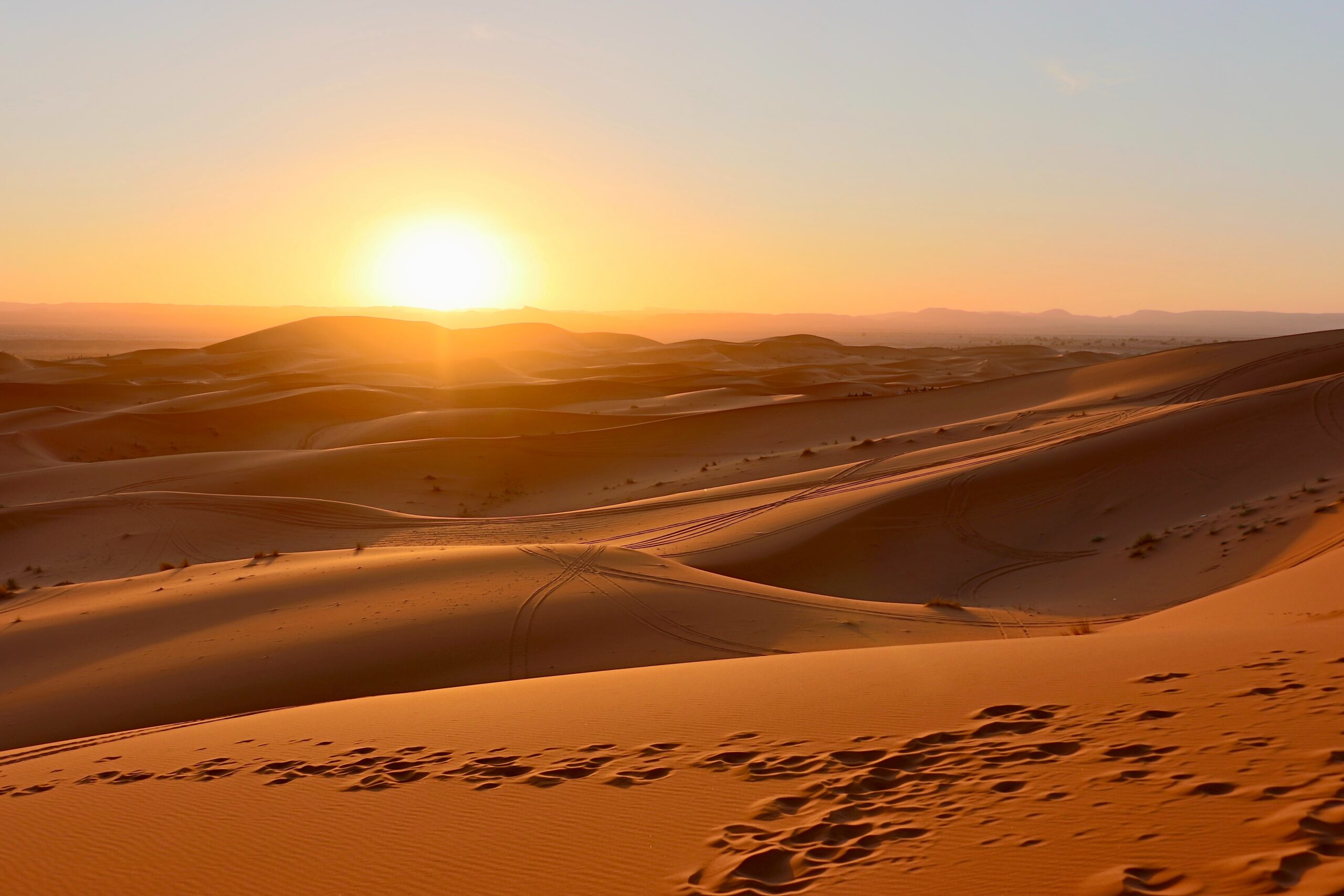 3 days tour from Marrakech to Merzouga Excludes and Includes:
English or Spanish speaking driver.
Overnight at desert camp.
Monuments fees (optional).
Vegetarian food is available.
Sleeping bag is not needed.
Interested in the tour ? Book Now
Please enter a few details in the form below. Within a few hours, one of our team members will contact you to discuss your enquiry.
We will gladly accept online payments as well as cash in person.
We generally ask for a small deposit via Paypal or any alternative payment method to confirm the 3 days tour from Marrakech to Merzouga, and the remaining to be paid to your tour guide at the time of pick-up.
For a full refund, you must cancel at least 15 days prior to the tour' start date.
If you have any question regarding this tour feel free contact us and we will get back to you as soon as possible.
(+ 212) 704131562 / (+ 212) 638516333
 3 days tour from Marrakech to Merzouga related tours:
2 Days Tour From Marrakech to Zagoura
Duration: 2 Days & 1 Night
2 Days Tour From Marrakech to Merzouga
Duration: 2 Days & 1 Night
3 Days Tour From Marrakech to Merzouga
Duration : 3 Days & 2 Nights
4 Days Tour From Marrakech to Ouarzazate
Duration: 4  Days & 3 Nights
5 Days Tour From Marrakech to Merzouga
Duration : 5 Days & 4 Nights
6 Days Tour From Marrakech to Merzouga
Duration: 6 Days & 5 Nights
4 Days Tour From Marrakech to Ouarzazate
Duration : 4 Days & 3 Nights
3 Days Tour From Marrakech to Merzouga
Duration: 3 Days & 2 Nights
2 Days Tour from Fes to Marrakech
3 Days Tour from Fes to Merzouga
4 Days Tour from Fes to Merzouga
Duration: 4 Days & 3 Nights
5 Days Tour from Fes to Marrakech
Durtion: 5 Days & 4 Nights
6 Days Tour from Fes to Marrakech
Duration: 6 Days & 5 Nights
8 Days Tour from Fes to imperial cities
Duration: 8 Days & 7 Nights
1 Days Tour from Fes to Chefchaouan
5 Days Tour from Fes to Marrakech
Duration: 5 Days & 4 Nights
6 Days Tour from Casablanca to Marrakech
7 Days Tour from Casablanca to Marrakech
Duration: 7 Days & 6 Nights
8 Days Tour from Casablanca to Marrakech
Duration: 8 Days & 7 Nights
15 Days Tour from Casablanca to Marrakech
Duration: 15 Days & 14 Nights
6 Days Tour From Tangier to Marrakech
Duration : 6 Days & 5 Nights
10 Days Tour From Tangier to Marrakech
Duration: 10 Days & 9 Nights
3 Days Tour From Fes to Merzouga
Duration: 2 Days & 1 Night
5 Days Tour From Marrakech to Merzouga
Duration: 5 Days & 4 Nights