the Best 5 days desert tour from Marrakech to Merzouga
Your 5 days desert tour from Marrakech to Merzouga can be modified and designed according to your requirements.
Excellent services
Since our first purpose is to make our clients happy, we provide the finest possible service throughout your trip with Morocco Tours Company.
Multilingual drivers
Our drivers are fluent in a variety of languages and will, of course, be happy to offer their insider knowledge about all of the most intriguing destinations.
+ 6 Hours/D
Your trip with us will include plenty of rest stops and a manageable driving distance, so you'll have plenty of time to visit and learn about the most interesting sights.
Comfortable vehicles
For your comfort and enjoyment, we only offer the latest and most advanced 4×4 vehicles.
 Overview of the 5 days desert tour from Marrakech to Merzouga:
Welcome to our 5 days desert tour from Marrakech to Merzouga, the most fascinating sceneries from Marrakech to Merzouga are included in this 5 days desert tour from Marrakech Itinerary. So, appreciate each and every moment of your journey as you will be enjoying the splendor sceneries throughout the way to the Sahara Desert of Merzouga, make the most of your time there. Don't forget to photograph the nomads on the road to Ouarzazate.
After a visit to Ait Ben Haddou's famed clay Kasbah, UNESCO world heritage site. In skoura, you can get some amazing photos of Amerhdile's Kasbah. On the top of that,  the exquisitely perfumed damascene are the essence of exquisite organic cosmetic products, which you can purchase at a local cooperative in Klaat Magouna before continuing to the steepest gorges of Todra, where you may explore and experience mountaineering with a local guide.
When you arrive in Morocco's Merzouga Desert, start your desert journey on a friendly camel guided by a local tour guide, and enjoy the best sunset you've ever seen. As a traditional Moroccan greeting you will be greeted with a cup of mint tea at the camp. Prepare to enjoy a drumming concert after a Moroccan dinner at the camp beneath a starry sky. Then go to your furnished tent room for a restful and pleasant night's sleep in Erg Chebbi Desert. The next day, you'll continue your trip via the palm tree valley of Draa Valley, which is known for its breathtaking scenery, returning to Marrakech to end your 5 days desert tour from Marrakech to Merzouga.
 Highlights of 5 days desert tour from Marrakech to Merzouga:
 5 days desert tour from Marrakech to Merzouga Itinerary:
DAY 1: Marrakech – Ait Ben Haddou

:
Your 5 days desert tour from Marrakech to Merzouga will commence from your Marrakech hotel and travel through the high Atlas Mountains over the Tizi n Touchka pass (almost 2262 m). On our day trip to Ouarzazate, you will make stops to view and enjoy the high Atlas Mountains' natural splendor As you stop to take photos and have mint tea at the top of the Atlas Mountains, you'll be amazed by the views that line the road to Ouarzazate. Next, make a visit to argan cooperative, then  we'll go through a typical clay Berber villages on our way to Ouarzazate. Stopping at the UNESCO World Heritage Site of Ait Ben Haddou Auberge, where several movies including Gladiator and The Princess of the Desert were shot. There will be a lengthy stroll around the Kasbah with your tour guide, so you can learn more about it and see all what  thia old Kasbah offers beforing heading to your historic hotel for overnight.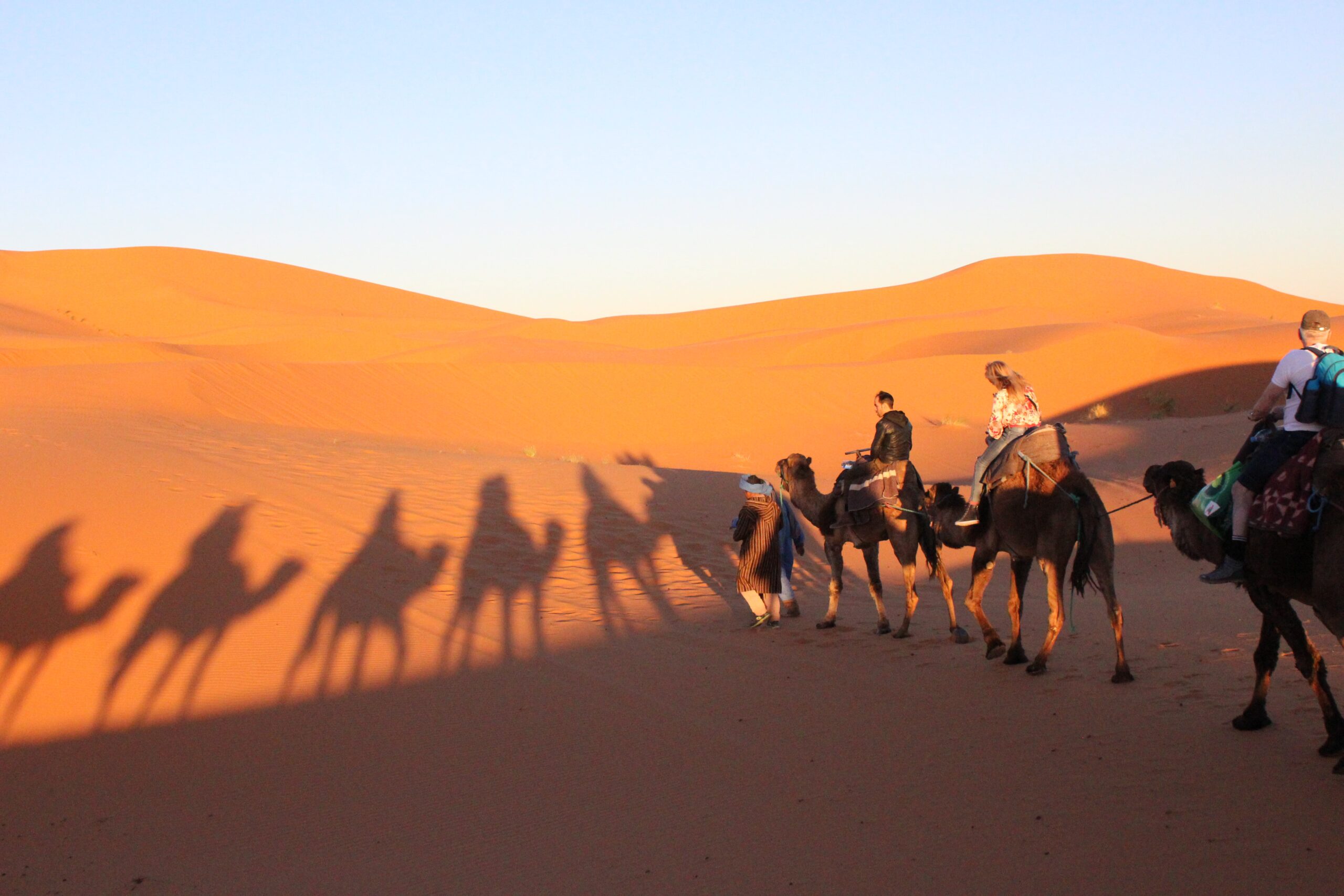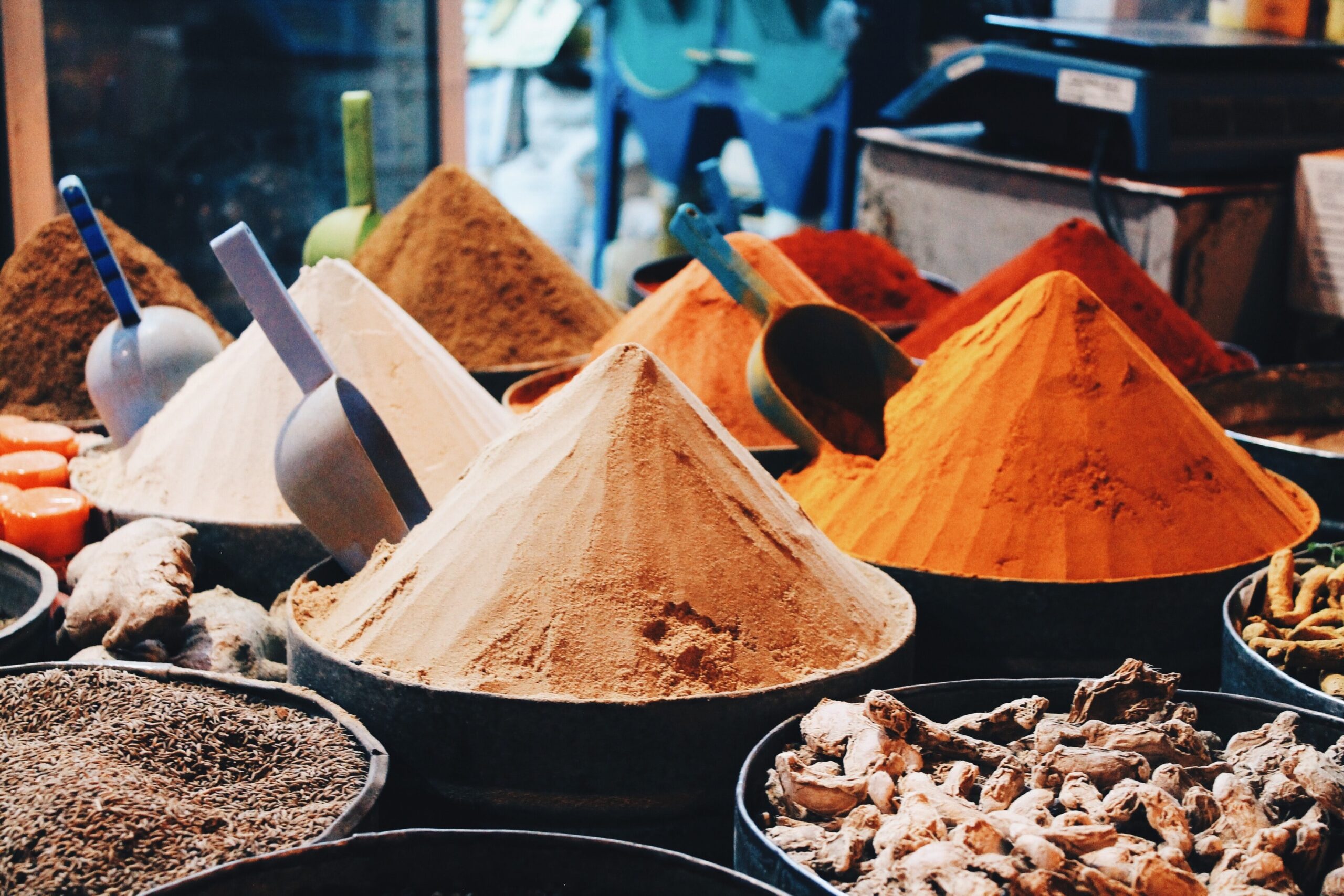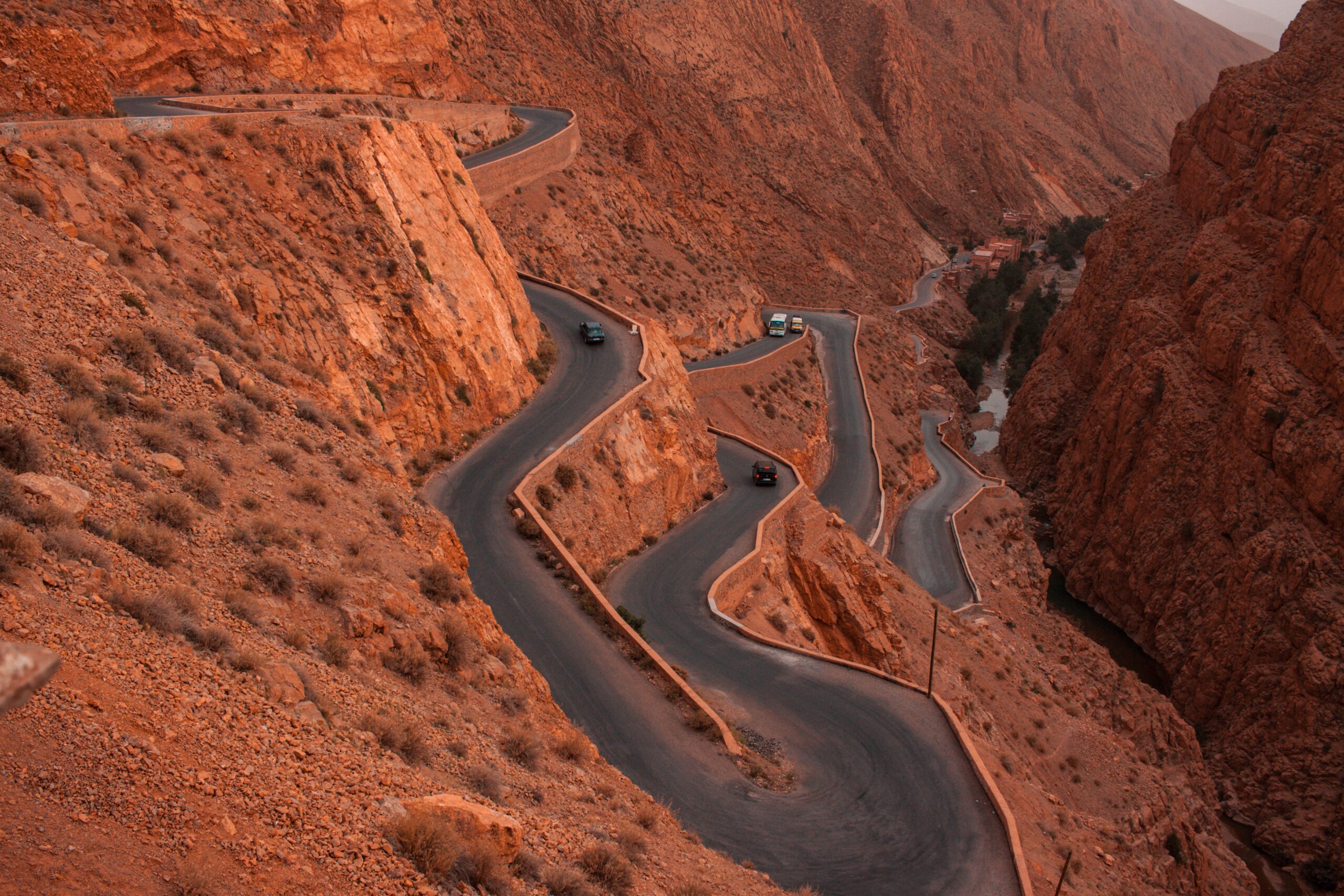 DAY 2: Ouarzazate -Sahara Desert:
After breakfast, we continue our 5 days desert tour from Marrakech to Merzouga through  Draa Valley, also known as the Draa River or Oued Draa, is Morocco's longest river, stretching 1,100 kilometers. Its valley has a populated area with several oases in the middle Draa. with a visit to the volcanic rock formation, where you will learn more about it, and pass through the Anti-Atlas Mountains to discover the incredible landscapes. Following that, you will drive through a small Berber village called "Nkob," which is home to a number of beautiful Kasbahs.
From here, we'll journey through the Saghro Mountains, stopping to see the lush palm trees at Tafilalt Oasis. After awhile, you arrive in Rissani, where a traditional market exists and where nomads used to shop years ago. Rissani is where so many peddlers assemble to sell their wares, and it has become a major station for all sellers. Rissani is now a market selling traditional fabrics, rugs, and anything related to the old Moroccan staff. Next, We make a visit to Moulay Ali Cherif Mausoleum. After awhile of driving we go furthermore to the last destination where your night will be spent. Upon arrival in Merzouga Desert,  you will be taken on camels across the orange dunes for an outstanding sunset, then continue your way to a designed nomadic camp where you get to spend a pleasant overnight with a captivating party around the campfire.

DAY 3: Visiting nomad families around Merzouga:

You will get up earlier to see a spectacular sunrise, walk through the sands of Erg Chebbi Dunes, and then return to the tent for a delicious breakfast. After that, ride your camel back to the hotel and take a shower. Following that, you will have the option of seeing nomads first or touring Merzouga area by 4X4 vehicle. Making a trip to nomads and learning about their customs and way of life. Following that, we return to view Merzouga places such as Hassi Lbied, Tanamoust, and Khamlia, where a Gnawa musician group is . Learn about their history, music, and enjoy their one-of-a-kind music. Thereafter, you can have a tour around the dunes by Quad or buggy  , If you are interested. Late Afternoon, we back to the hotel nearby the dune line where you will spend the night.
 DAY 4: Merzouga – Dades Gorges:
In the morning, we continue our 5 days desert tour from Marrakech to Merzouga by traveling via Erfoud, which is noted for its date festival and fossil discoveries. Visit a municipal museum to learn more about these types of fossils. Drive through Jorf and Tinjdad. Next. At lunchtime, we arrive in Todra Gorges, a lovely narrow charming gorges with a high of 320 meters. Stroll down the riverbank, taking in the breathtaking scenery. Todra is considered to be a popular destination for mountaineers. Afterwards, we leave for Dades valley where you enjoy a remarkable views. Visit the rock formations, then travel to Valley of Roses, which is most known for the Festival of Roses, and visit some the local cooperatives that make cosmetic items from these roses. After that, go through the way thousand Kasbahs. Then  Spend the last night of this 5 days desert tour from Marrakech to Merzouga at Riad In Skoura.
DAY 5:  Ouarzazate – Marrakech:
After being done with Dades Gorges, we continue our 5 days desert tour from Marrakech to Merzouga Sahara through Ouarzazate, where you can stop to enter Touarirt Kasbah, which is a medieval fortified dwelling building (tighremt in Tamazight) situated  in Ouarzazate. Afterward, we continue on driving through Tizi N Tichka pass, where you will stop to take some pictures, before arriving in Marrakech you can have several stops as you can end up your tour elsewhere not in Marrakech, or you may modify the rest of the tour according to your requirements. From here, your 5 days desert tour from Marrakech to Merzouga ends with a special memories.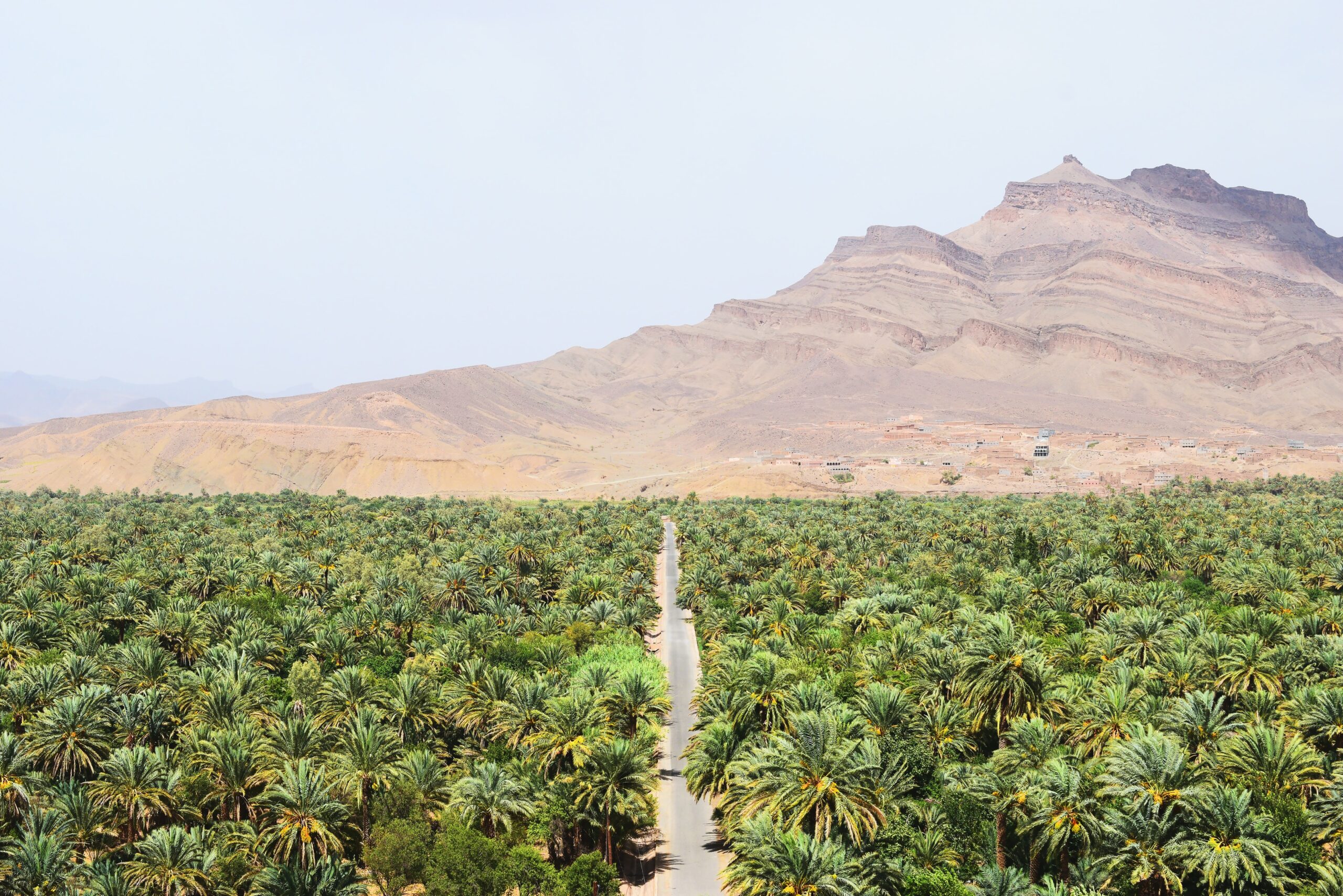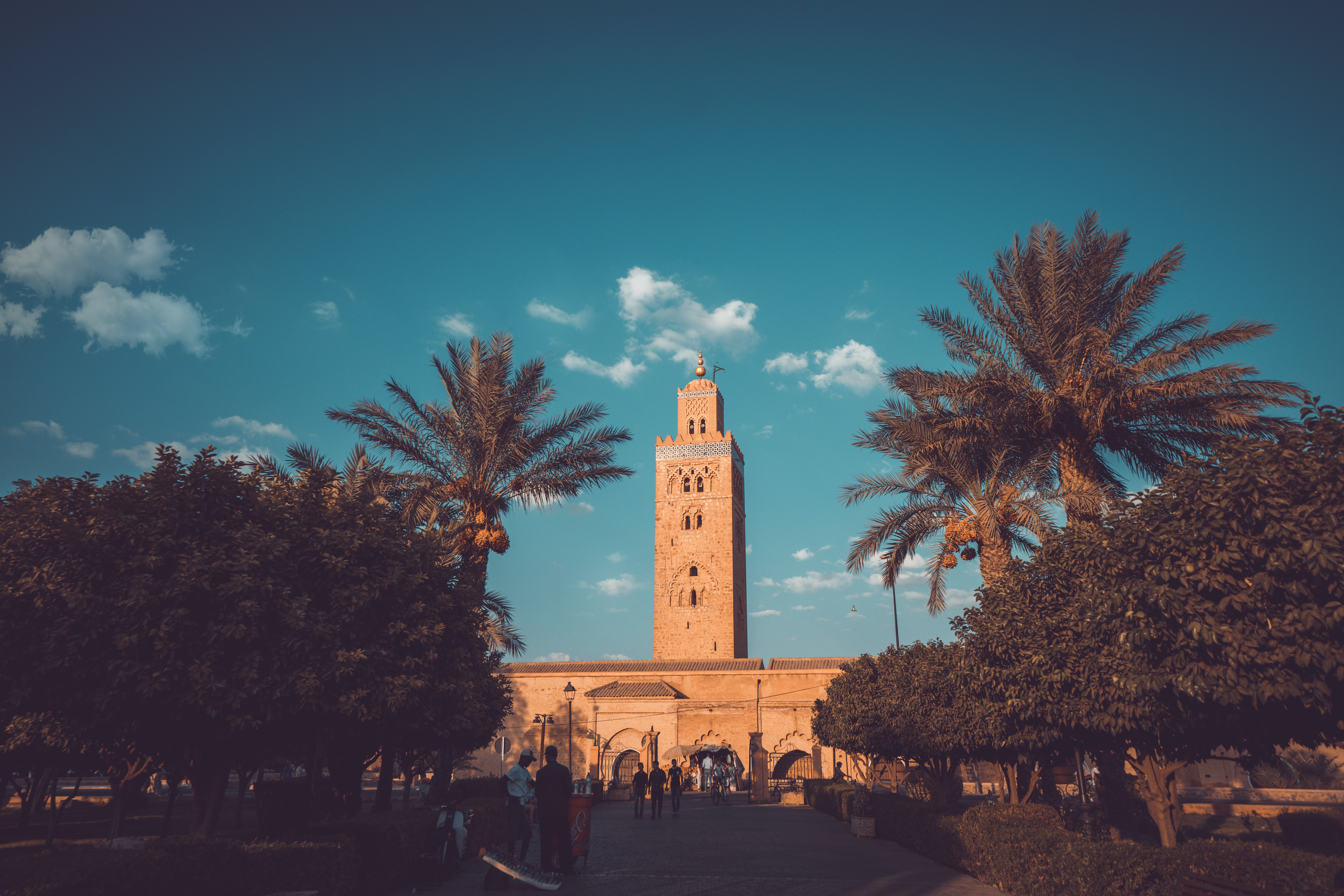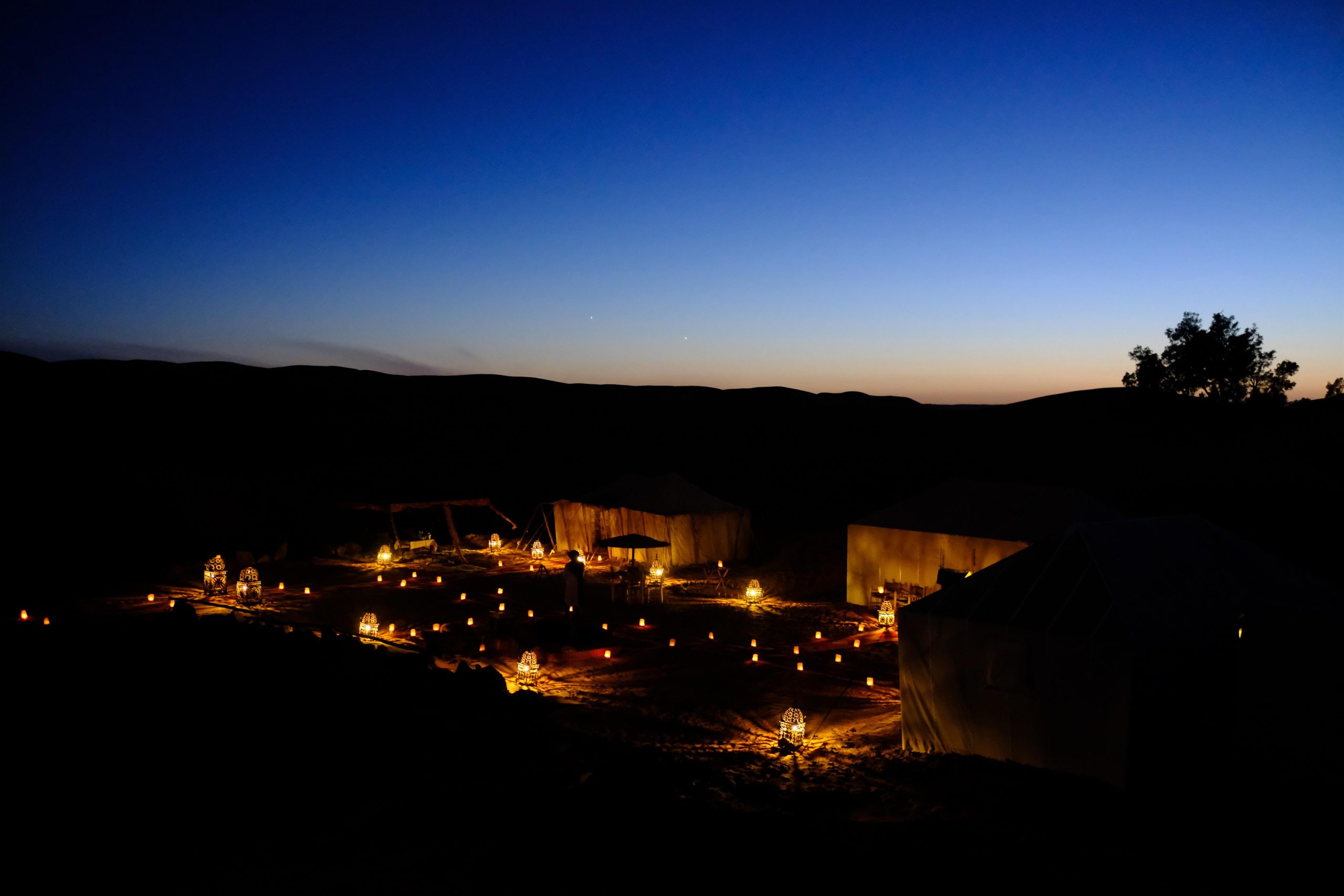 5 days desert tour from Marrakech to Merzouga Exludes and Includes:
English or Spanish speaking driver.
Monuments fees (optional).
Vegetarian food is available.
Sleeping bag is not needed.
Interested in the tour ? Book Now
Please enter a few details in the form below. Within a few hours, one of our team members will contact you to discuss your enquiry.
We will gladly accept online payments as well as cash in person.
We generally ask for a small deposit via Paypal or any alternative payment method to confirm the 5 days desert tour from Marrakech to Merzouga, and the remaining to be paid to your tour guide at the time of pick-up.
For a full refund, you must cancel at least 15 days prior to the tour' start date.
If you have any question regarding this tour feel free contact us and we will get back to you as soon as possible.
(+ 212) 704131562 / (+ 212) 638516333
5 days Tour From Marrakech to Merzouga related tours:
2 Days Tour From Marrakech to Zagoura
Duration: 2 Days & 1 Night
2 Days Tour From Marrakech to Merzouga
Duration: 2 Days & 1 Night
3 Days Tour From Marrakech to Merzouga
Duration : 3 Days & 2 Nights
4 Days Tour From Marrakech to Ouarzazate
Duration: 4  Days & 3 Nights
5 Days Tour From Marrakech to Merzouga
Duration : 5 Days & 4 Nights
6 Days Tour From Marrakech to Merzouga
Duration: 6 Days & 5 Nights
4 Days Tour From Marrakech to Ouarzazate
Duration : 4 Days & 3 Nights
3 Days Tour From Marrakech to Merzouga
Duration: 3 Days & 2 Nights
2 Days Tour from Fes to Marrakech
3 Days Tour from Fes to Merzouga
4 Days Tour from Fes to Merzouga
Duration: 4 Days & 3 Nights
5 Days Tour from Fes to Marrakech
Durtion: 5 Days & 4 Nights
6 Days Tour from Fes to Marrakech
Duration: 6 Days & 5 Nights
8 Days Tour from Fes to imperial cities
Duration: 8 Days & 7 Nights
1 Days Tour from Fes to Chefchaouan
5 Days Tour from Fes to Marrakech
Duration: 5 Days & 4 Nights
6 Days Tour from Casablanca to Marrakech
7 Days Tour from Casablanca to Marrakech
Duration: 7 Days & 6 Nights
8 Days Tour from Casablanca to Marrakech
Duration: 8 Days & 7 Nights
15 Days Tour from Casablanca to Marrakech
Duration: 15 Days & 14 Nights
6 Days Tour From Tangier to Marrakech
Duration : 6 Days & 5 Nights
10 Days Tour From Tangier to Marrakech
Duration: 10 Days & 9 Nights
3 Days Tour From Fes to Merzouga
Duration: 2 Days & 1 Night
5 Days Tour From Marrakech to Merzouga
Duration: 5 Days & 4 Nights