Best 6 Days Tour from Marrakech to Merzouga
Your 6 days tour from Marrakech to Merzouga can be modified and designed according to your requirements.
Excellent services
Since our first purpose is to make our clients happy, we provide the finest possible service throughout your trip with Morocco Tours Company.
Multilingual drivers
Our drivers are fluent in a variety of languages and will, of course, be happy to offer their insider knowledge about all of the most intriguing destinations.
+ 6 Hours/D
Your trip with us will include plenty of rest stops and a manageable driving distance, so you'll have plenty of time to visit and learn about the most interesting sights.
Comfortable vehicles
For your comfort and enjoyment, we only offer the latest and most advanced 4×4 vehicles.
Overview of 6 days tour from Marrakech to Merzouga:
This 6 day tour from Marrakech to Merzouga takes you to some of the most beautiful sceneries that the region has to offer. combining imperial city of Marrakech with the fantastic Sahara desert.Start your trip from the red city of Marrakech, where you'll get a chance to see some of the most fascinating scenery across Morocco's High Atlas Mountains. Then visit Ait Ben Haddou, a fortified village and UNESCO world heritage site, is the next stop on our tour of Morocco. As time goes on, make your way to Todra Gorges, where you can take in the stunning views. make a visit to Amerdhile Kasbah in Skoura which is one of  the famous historic Kasbahs in the region . continue to Todra Gorges.
Make the most of your time in Todra Gorges by taking a local tour guide along with you to see and learn about this outstanding site. Our next stop will be Merzouga Desert, where you can expect a very unique camel trek experience. Upon arrival in Merzouga, your camel man will take you across the majestic dunes of Erg Chebbi and capture the sunset before bringing you to the tent, where you will be welcomed with mint tea. Prepare for a special party around the campfire with drumming music after dinner.
Highlights of 6 days tour from Marrakech to Merzouga :
6 days tour from Marrakech to Merzouga Itinerary:
DAY 1: Marrakech- Ait ben Haddou – Dades valley:
Around 8:00 a.m. in the morning. Our driver will pick you up from your accommodation in Marrakech and begin your 6 day tour from Marrakech to Merzouga through the high Atlas Mountains, passing over Tizi n Tichka (about 2225 m high), with break to savor and experience the beautiful scenery along the way We'll stop at an argan cooperative on the route, then continue to Ait Ben Haddou, a walled village, and UNESCO World Heritage Site, and a strategic site for many movies producers, then we go to the film studio in the city of Ouarzazate. After being done with Ouarzazate, We will head to Skoura along the way you'll be enjoying its green palm oasis sceneries. Stopping at Ameridile Kasbah, Kasbah Amridil is a medieval fortified castle or kasbah (tighremt in Amazigh) located in the Skoura oasis. It is regarded as one of Morocco's most remarkable kasbahs,It was buit in the 19's. from here, the route goes through,  the valley of roses, Kalaat M'gouna. With a visit to view local cosmetic products made from roses. Arriving in Boumaln Dades where we will spend a terrific night of your Marrakech desert tour.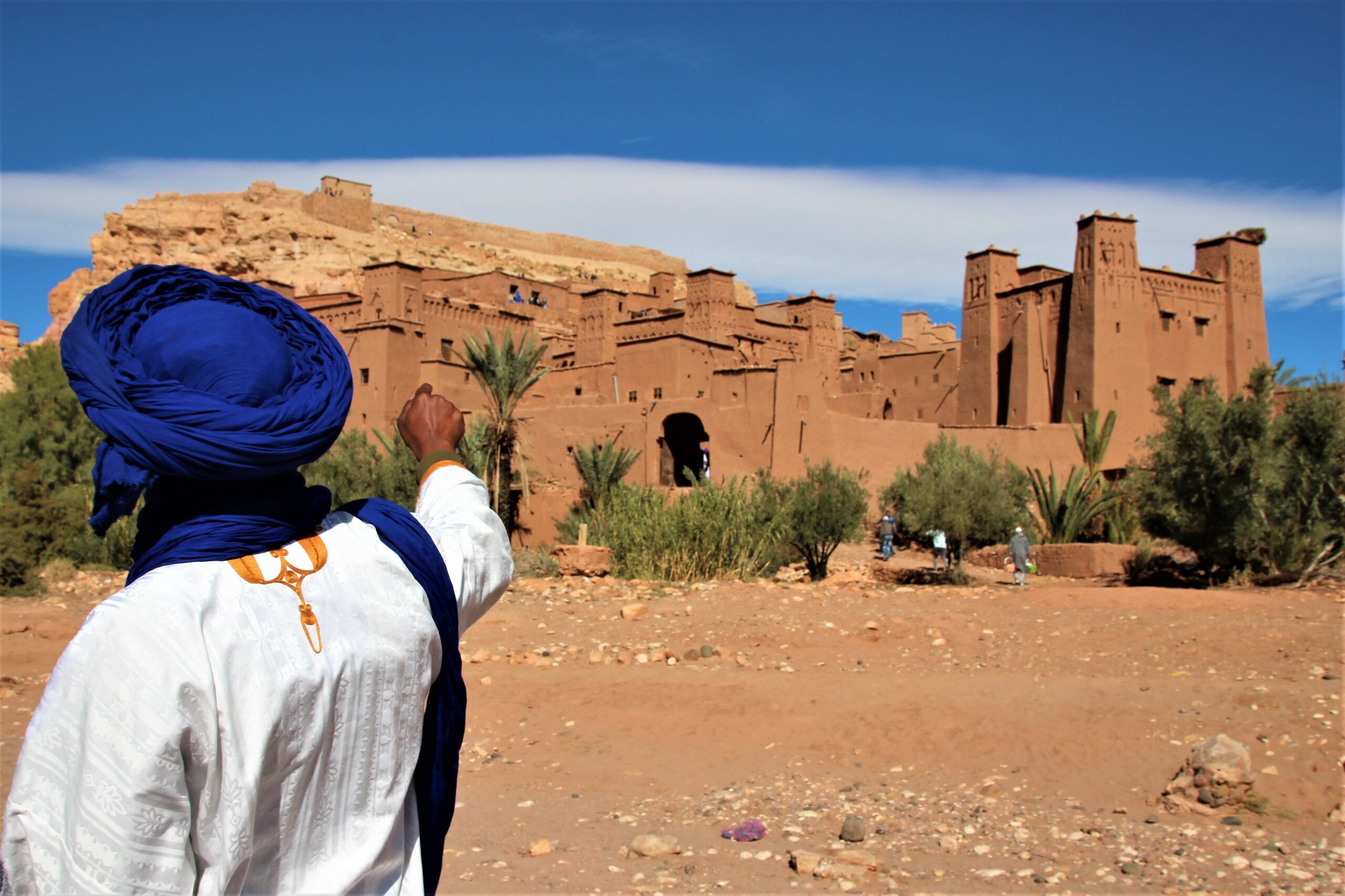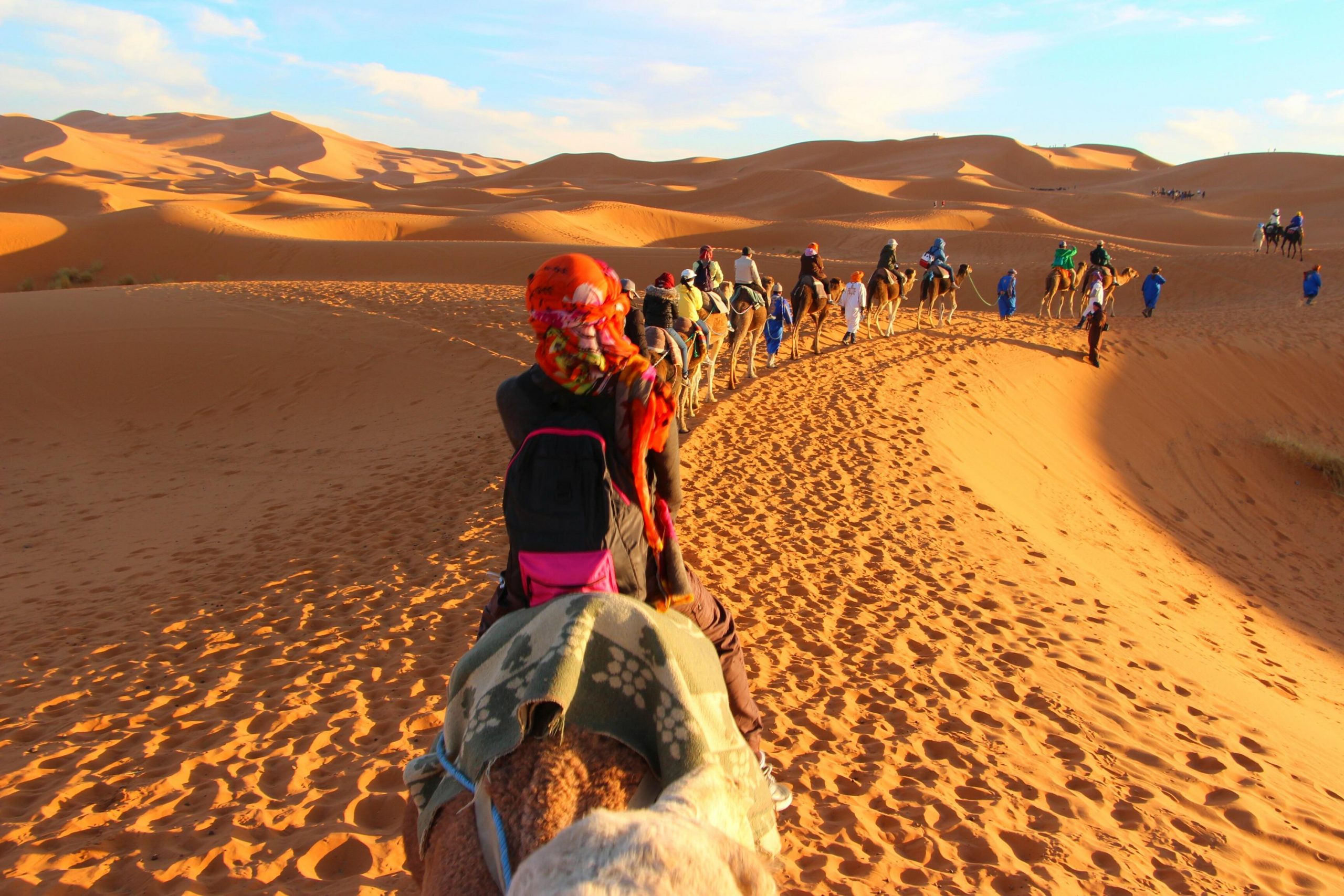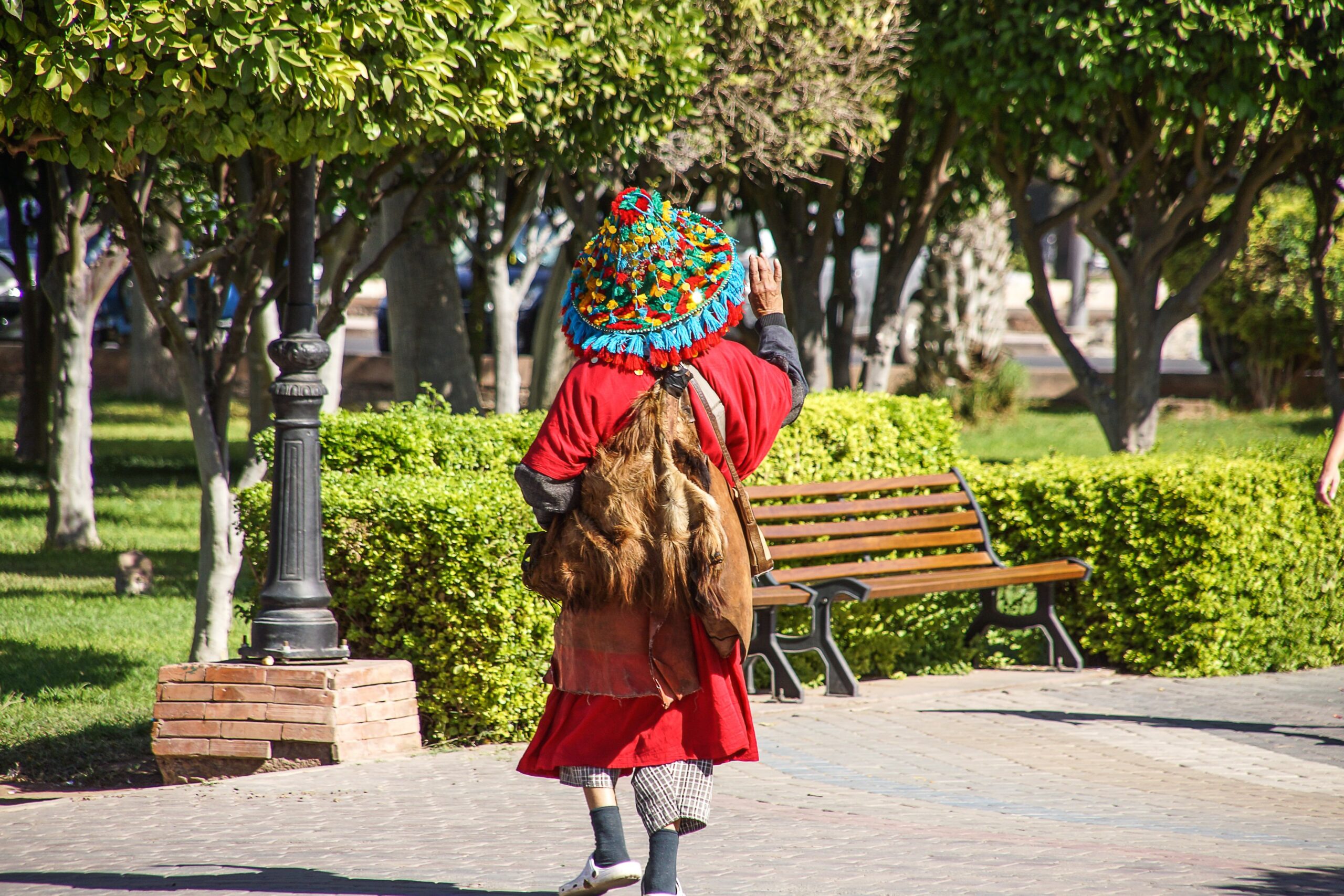 DAY 2: Valley of Roses :
Breakfast at the Riad, then we will continue our 6 days tour from Marrakech to Merzouga through small villages on the way feel free to stop your driver for taking some captivating pictures, enjoy the natural landscapes of Dades Gorges and take a hike along its canyons. Stopping for lunch with a  Berber family. Late afternoon,  getting back to the hotel, the accommodation will already be done by your team for a great overnight.
DAY 3: Dades Gorges – Merzouga Desert:



In the morning we drive back to Dades Gorges to discover the rock formation, and visit a wonderful Kasbahs. Thereafter, we quite Dades Valley heading towards Todra Gorges and take in the breathtaking views of the stunning gorges as you can go along the riverside with a local tour guide who will share everything about the Todra history with you. Lunch will be in Todra Gorges. From here, we continue our journey through Tinjdad, Melaab, and Jorf, where you will experience the beginning of the Saharan oasis while enjoying the verdant oasis of Tafilalt, which offers unique vistas of palm trees that produce dates yearly. Arriving at Rissani, where there is a typical Berber Souk, then  we will continue our 6 days tour from Marrakech to the Merzouga Desert. Upon arrival, you can go up the dunes to witness an amazing sunset. After that, back to the hotel where you will spend the night.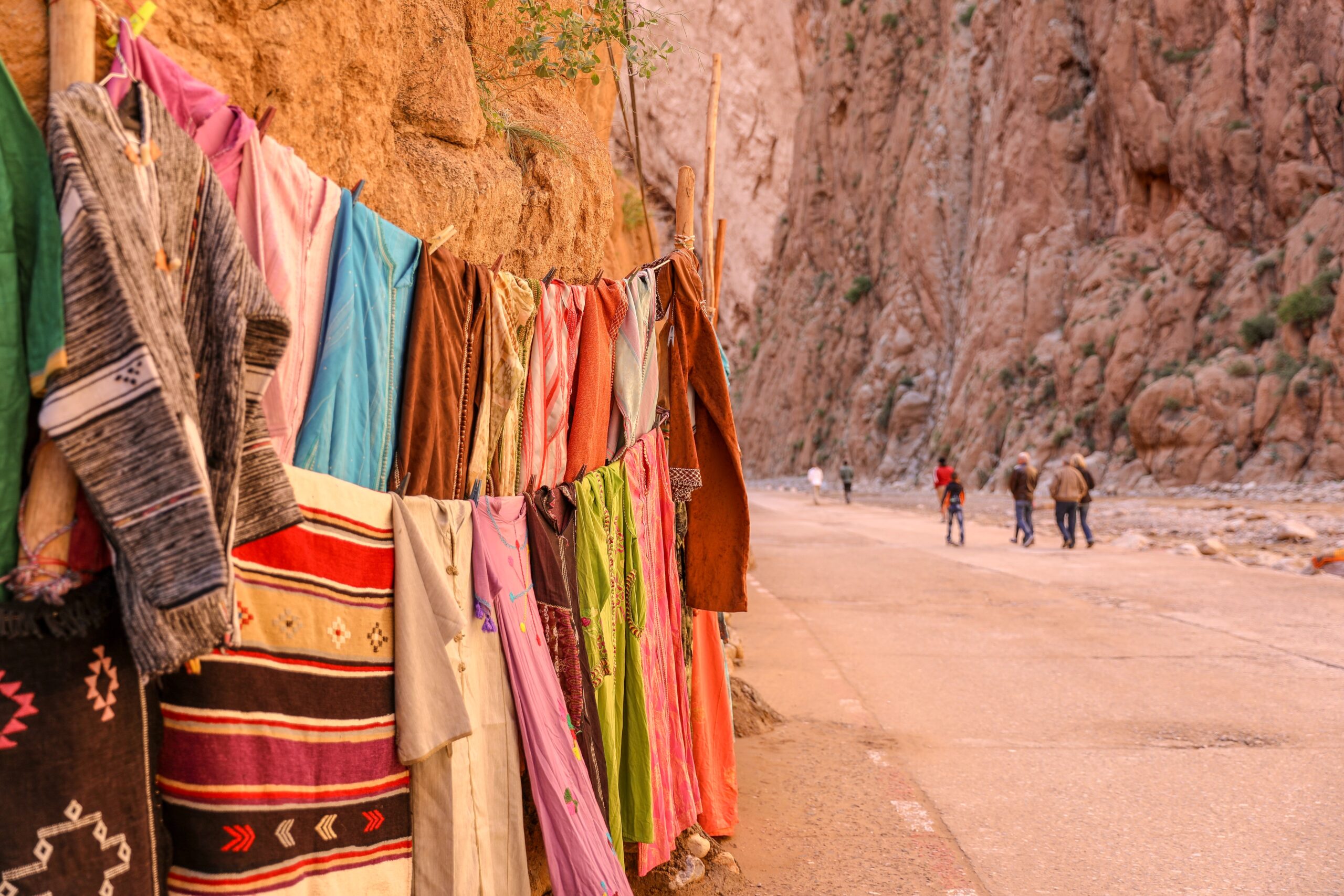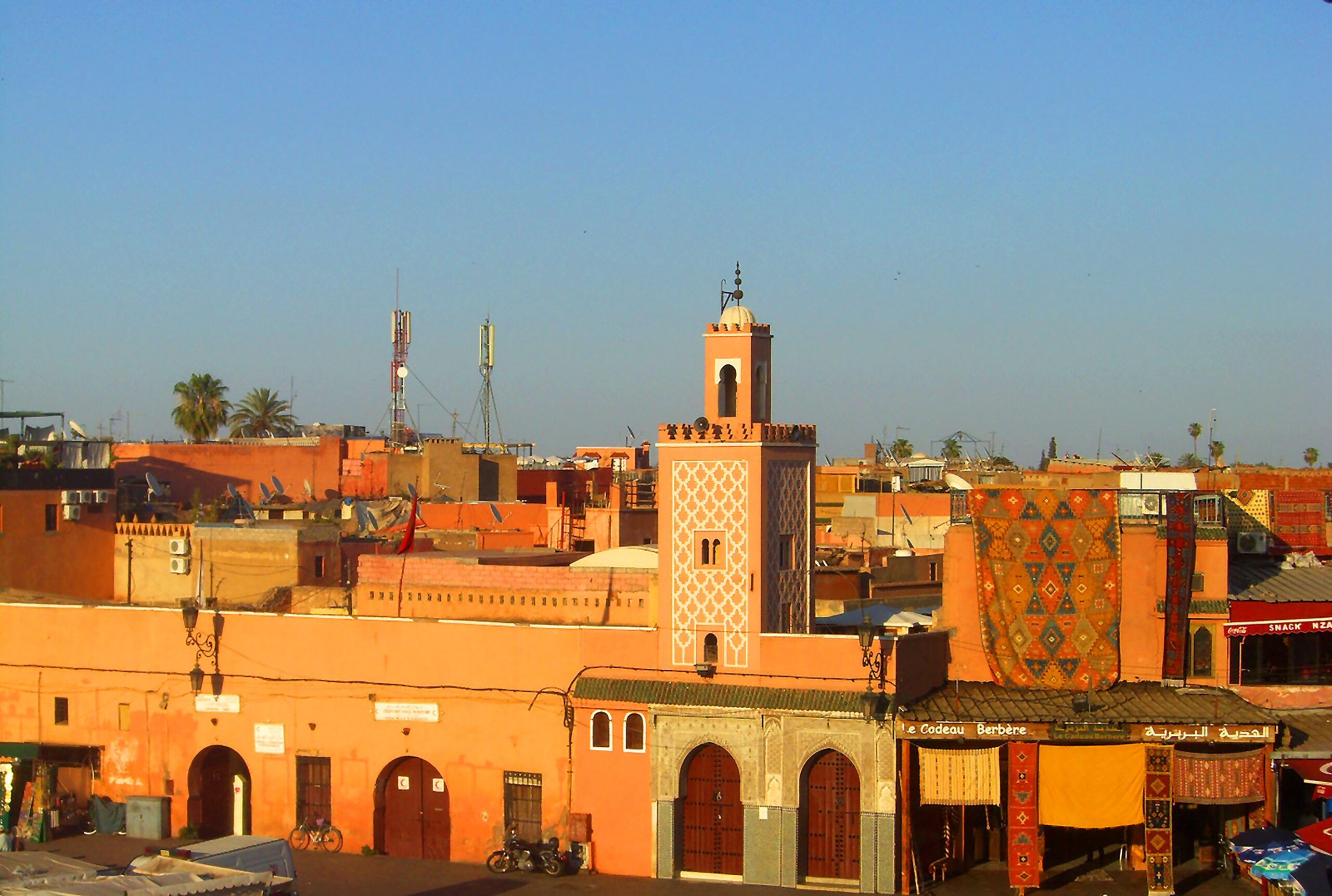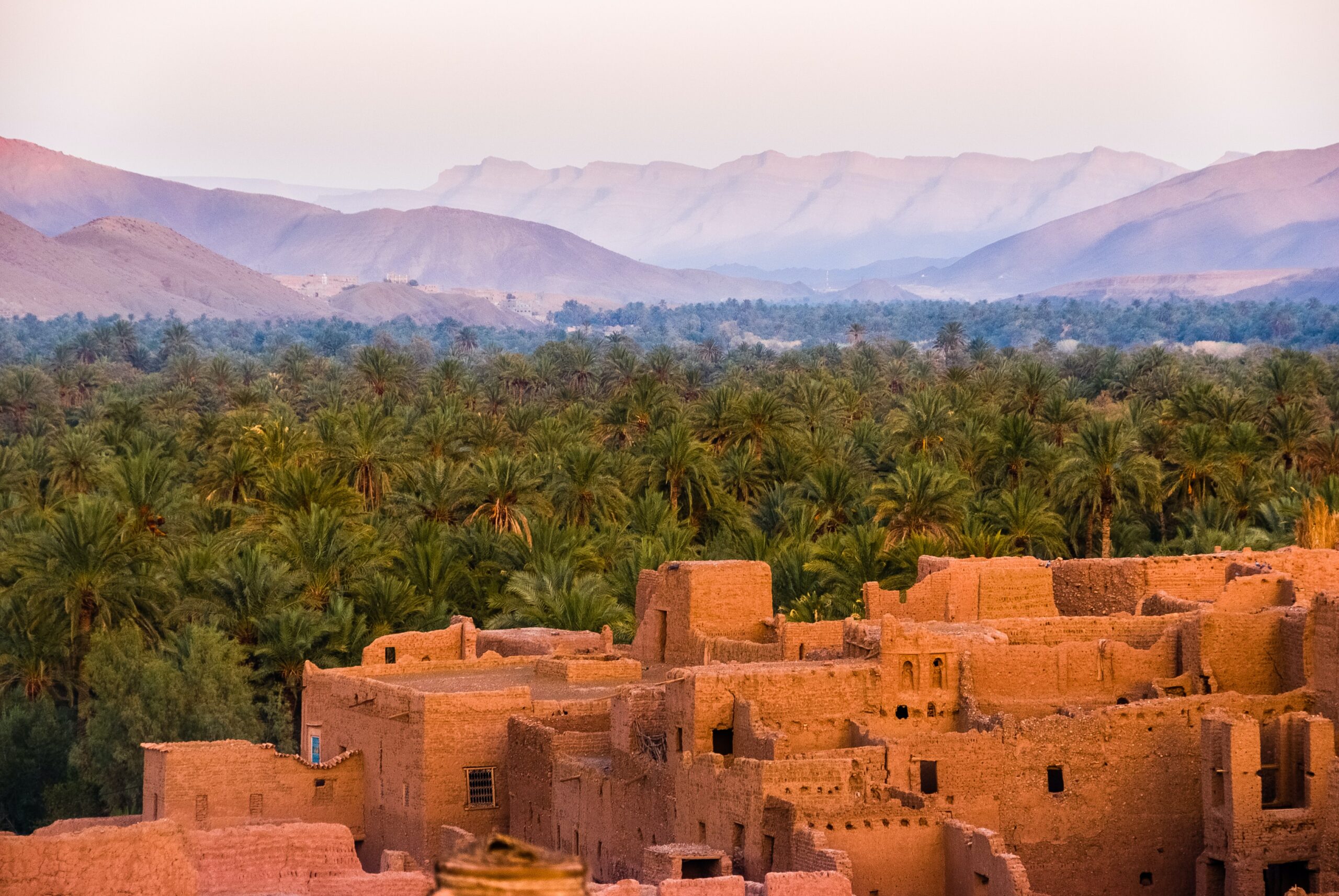 DAY 4: Merzouga desert:
We will spend this day in exploring Merzouga areas. Starting with a visit to the best-known areas including, Hassi Lbied, Tanamoust and khamlia which is famous for its African musical group. At midday, take a tasty lunch at a hotel by the dunes of Merzouga. why not take buggy or quad and tour around the dunes of Merzouga. then Berber families living in their woolen tents, experience their distinctive way of life. In the Aftenoon, back to the dune line where you will go on camel trekking crossing the high dunes of Sahara where you will watch a superb sunset, and have the finest moments of your Marrakech desert tour ever.  after 1h30 min enjoying the astonishing sceneries of the desert. Arriving at a nomadic tents in the middle of the desert where you will have dinner and spend a starry night under a traditional nomadic tent with drumming party around the campfire.
DAY 5: Sahara – Draa Valley – Ait Ben Haddou:



Get up early for a breathtaking sunrise and a peaceful walk across Erg Chebbi's vast dunes. Then return by camel to your hotel, where you may shower and eat breakfast. Following that, we depart from Merzouga via Rissani, where we visit the age-old Mausoleum of Moulay Ali Chrif and explore some of the city's medieval castles. We continue on traveling on the way to Ouarzazate taking in the extreme nature of Draa Tafilalt, then we stop  for lunch in Agdz, pass through Draa valley, The Draa valley is Morocco's longest valley and is known as the date basket of Morocco. It grows more than 18 different types of trees. The valley's length is around 1120 km, and it water more than 3000 farms. Enjoying green palm trees sceneries along the way. Arriving in Ouarzazate where we will have dinner and spend the last night of this 6 days tour from Marrakech to Merzouga.
DAY 6: Ait Ben Haddou – Atlas Mountains – Marrakech:



Today, you will be transferred to Ait Ben Haddou Auberge; a fortified village, and Unesco World Heritage Site. Thereafter, we leave Ouarzazate through High Atlas Mountains, we stop for mint tea over the high Atlas Mountains. Take some memorable shots in Tizi n Tichka. Following that, we carry on across a mud traditional Berber village on the way to Marrakech. In the late afternoon, we  will arrive in Marrakech where the 6 days tour from Marrakech to Merzouga ends with great memories.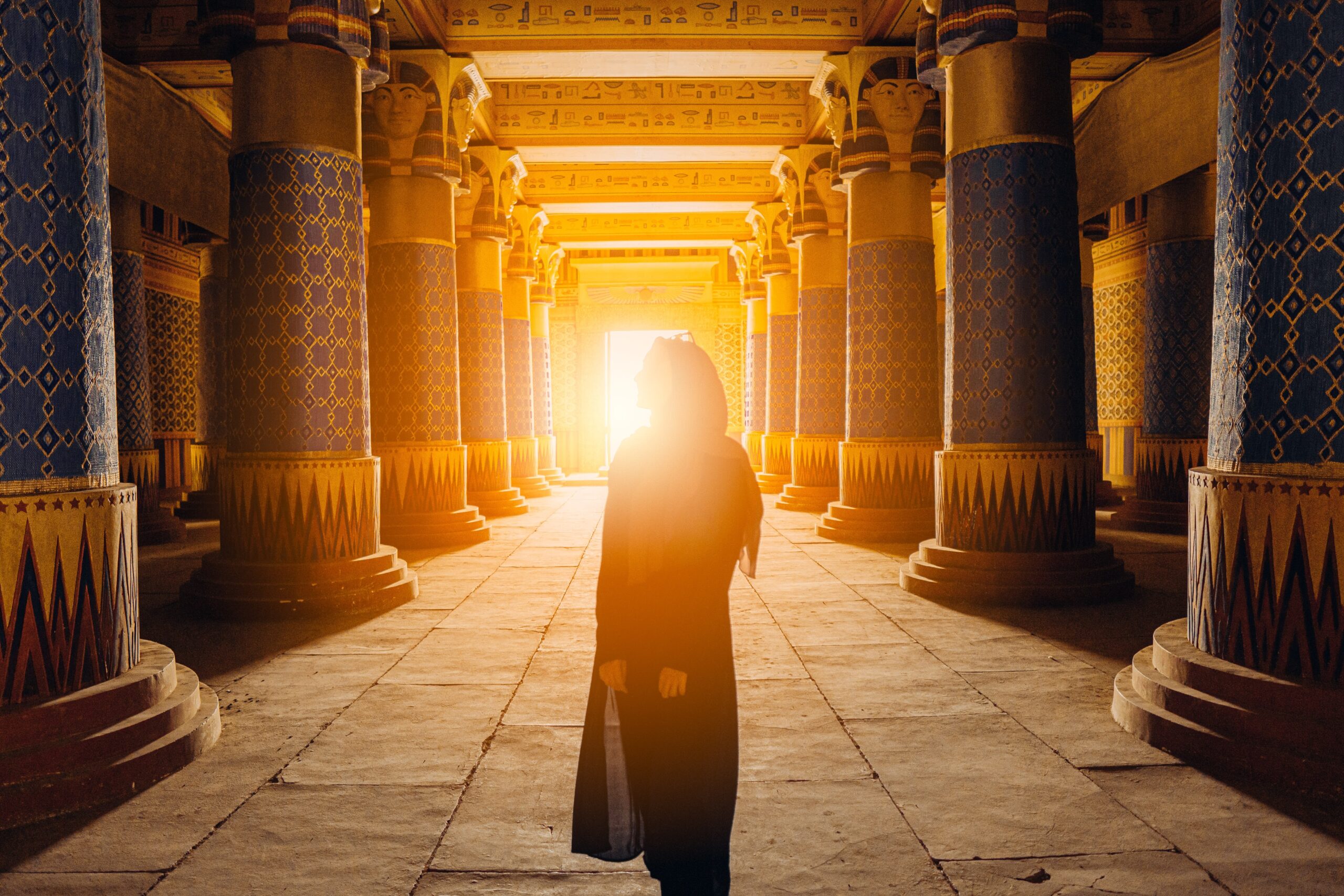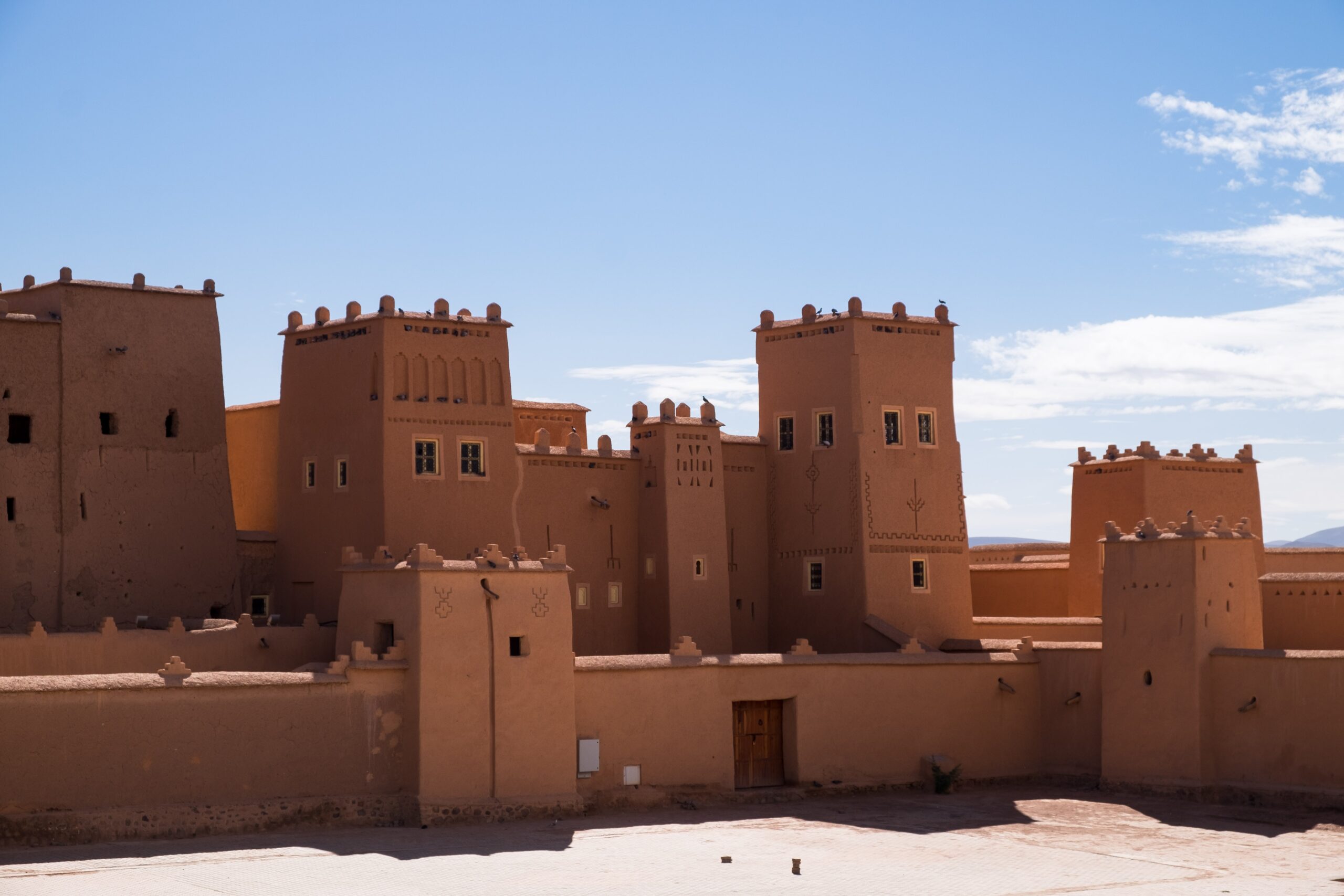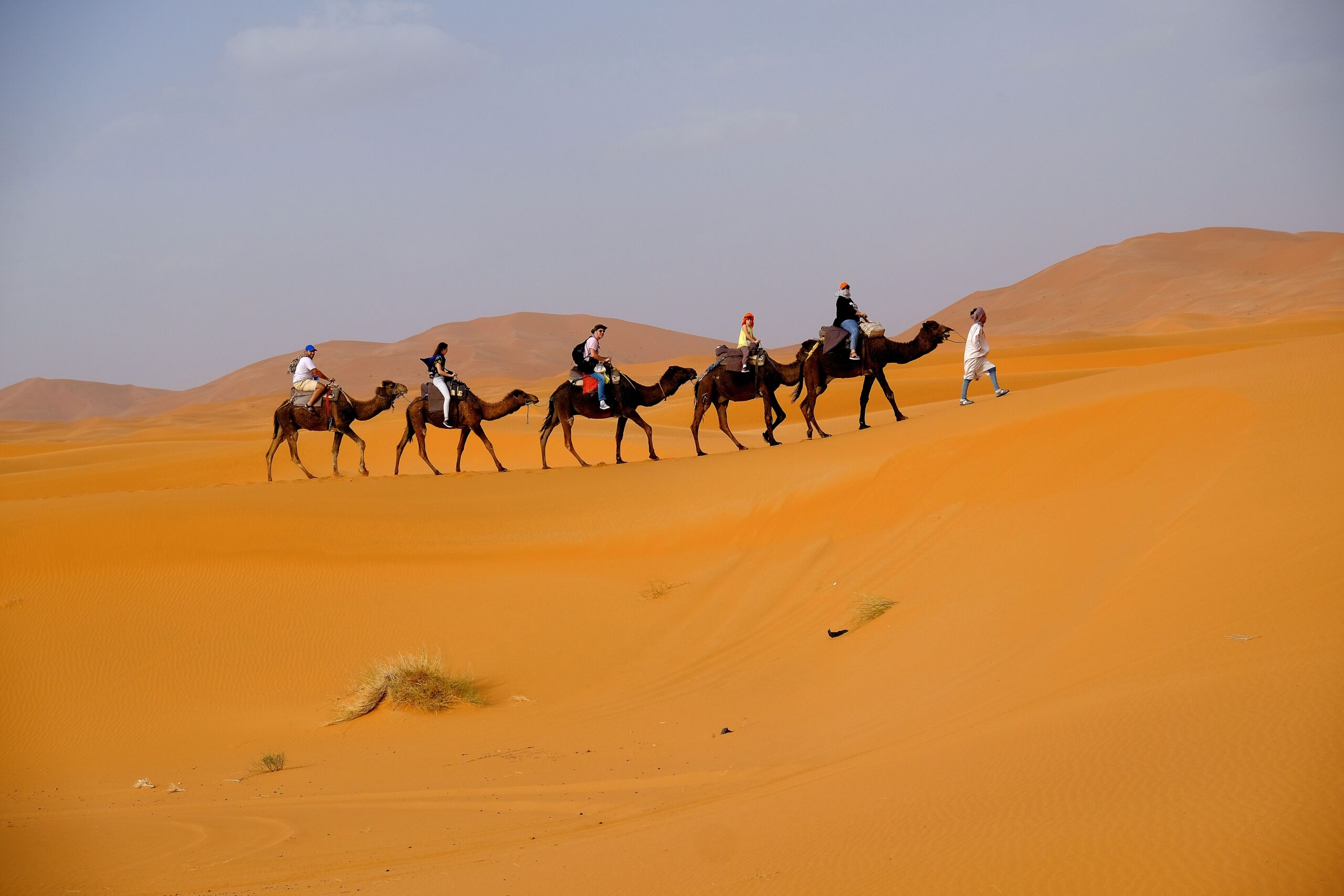 6 days tour from Marrakech to Merzouga Excludes and Includes:
English or Spanish speaking driver.
Monuments fees (optional).
Vegetarian food is available.
Sleeping bag is not needed.
Interested in the tour ? Book Now
Please enter a few details in the form below. Within a few hours, one of our team members will contact you to discuss your enquiry.
We will gladly accept online payments as well as cash in person.
We generally ask for a small deposit via Paypal or any alternative payment method to confirm the 6 days tour from Marrakech to Merzouga, and the remaining to be paid to your tour guide at the time of pick-up.
For a full refund, you must cancel at least 15 days prior to the tour' start date.
If you have any question regarding this tour feel free contact us and we will get back to you as soon as possible.
(+ 212) 704131562 / (+ 212) 638516333
6 days tour from Marrakech to Merzouga related tours:
2 Days Tour From Marrakech to Zagoura
Duration: 2 Days & 1 Night
2 Days Tour From Marrakech to Merzouga
Duration: 2 Days & 1 Night
3 Days Tour From Marrakech to Merzouga
Duration : 3 Days & 2 Nights
4 Days Tour From Marrakech to Ouarzazate
Duration: 4  Days & 3 Nights
5 Days Tour From Marrakech to Merzouga
Duration : 5 Days & 4 Nights
6 Days Tour From Marrakech to Merzouga
Duration: 6 Days & 5 Nights
4 Days Tour From Marrakech to Ouarzazate
Duration : 4 Days & 3 Nights
3 Days Tour From Marrakech to Merzouga
Duration: 3 Days & 2 Nights
2 Days Tour from Fes to Marrakech
3 Days Tour from Fes to Merzouga
4 Days Tour from Fes to Merzouga
Duration: 4 Days & 3 Nights
5 Days Tour from Fes to Marrakech
Durtion: 5 Days & 4 Nights
6 Days Tour from Fes to Marrakech
Duration: 6 Days & 5 Nights
8 Days Tour from Fes to imperial cities
Duration: 8 Days & 7 Nights
1 Days Tour from Fes to Chefchaouan
5 Days Tour from Fes to Marrakech
Duration: 5 Days & 4 Nights
6 Days Tour from Casablanca to Marrakech
7 Days Tour from Casablanca to Marrakech
Duration: 7 Days & 6 Nights
8 Days Tour from Casablanca to Marrakech
Duration: 8 Days & 7 Nights
15 Days Tour from Casablanca to Marrakech
Duration: 15 Days & 14 Nights
6 Days Tour From Tangier to Marrakech
Duration : 6 Days & 5 Nights
10 Days Tour From Tangier to Marrakech
Duration: 10 Days & 9 Nights
3 Days Tour From Fes to Merzouga
Duration: 2 Days & 1 Night
5 Days Tour From Marrakech to Merzouga
Duration: 5 Days & 4 Nights