Best 7 Days Tour from Casablanca to Marrakech
Your 7 days tour from Casablanca to Marrakech can be modified and designed according to your requirements.
Excellent services
Since our first purpose is to make our clients happy, we provide the finest possible service throughout your trip with Morocco Tours Company.
Multilingual drivers
Our drivers are fluent in a variety of languages and will, of course, be happy to offer their insider knowledge about all of the most intriguing destinations.
+ 6 Hours/D
Your trip with us will include plenty of rest stops and a manageable driving distance, so you'll have plenty of time to visit and learn about the most interesting sights.
Comfortable vehicles
For your comfort and enjoyment, we only offer the latest and most advanced 4×4 vehicles.
Overview of 7 days tour from Casablanca to Marrakech:
This journey is unique in that it covers some of Morocco's most attractive sites, including imperial cities such as Marrakech and Fes, as well as a visit to the Sahara Desert of Merzouga, where you can enjoy the best moments of your life on a camel ride adventure across the orange dunes.
Leaving for Meknes and Volubilis, take in the breathtaking views of the Riff Mountains and explore some of Meknes' most noteworthy landmarks, including Bab Mansour, Qara Jail, and Volubilis. The remnants of the ancient Roman empire . After that, continue on a full-day sightseeing trip of Fes, taking in the city's most intriguing tourist attractions, including Mellah, Tanneries, Medrasas, and the Royal Palace.
After Fes, we continue our 7 tour from Casablanca to Marrakech via the Sahara Desert, to Ifrane and the Cedar forest, Morocco's largest forest, which provides food for hundreds of Barbary Apes. Continue through Ziz valley to the Merzouga Desert. Once at Merzouga, you will go for an extraordinary overnight & camel ride journey over the Saharan dunes, where you'll be treated to a spectacular drum performance. Next, continue your journey to Todra Gorges, the Dades Valley, and Skoura, where you may see several Kasbahs. The famous Ait Ben Haddou and Ouarzazate's film studio are both worth a visit. Marrakech is our next stop.
Highlights of 7 days tour from Casablanca to Marrakech:
7 days tour from Casablanca to Marrakech Itinerary:
Day 1: Casablanca – Chefchaouan: 
Today, you will meet your driver at the Casablanca airport or hotel. We'll begin with a visit to Hassan II mosque, Africa's biggest mosque, where you'll view and appreciate the magnificently painted tille. We'll next go to Chefchouan. On the journey to Chefchaouan, we'll make various stops to capture beautiful pictures and see the blue city of Chefchouan which is a popular tourist destination set amid the Riff Mountains, surrounded by caok, and pine trees, providing an incredible view. After exploring the city's most perfect spots, you'll spend the first night of this 7-day vacation from Casablanca to Marrakech in a hotel enjoying the relaxed atmosphere.
Day 2: Chefchaouan:
The entire day will be spent discovering Chefchaouan's unique tourist attractions, including Aqchour. Take a trek through the city's alleyways and blue streets. Next, we'll visit several local cooperatives that create one-of-a-kind handcrafts. Returning to the hotel in the late afternoon for a wonderful overnight.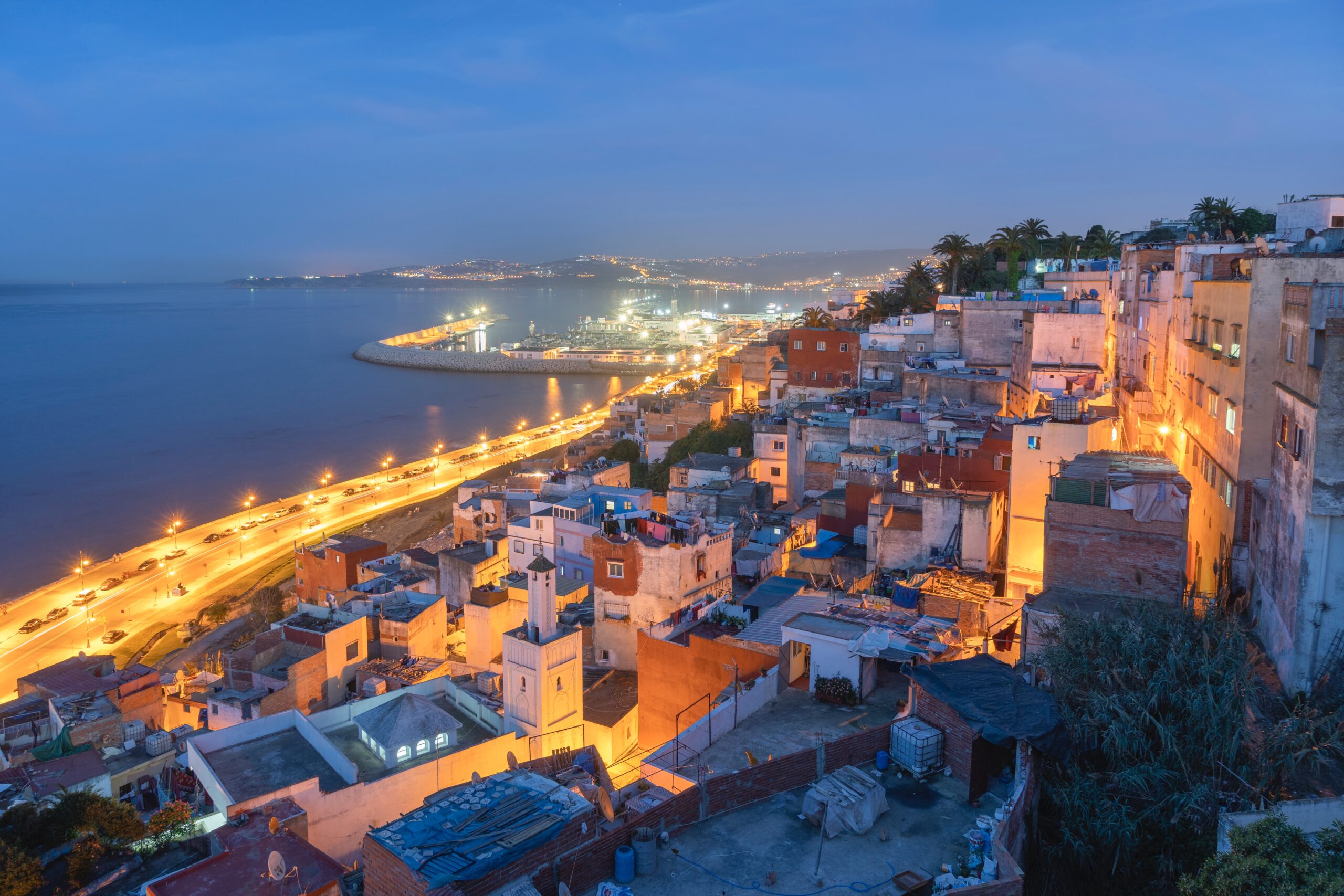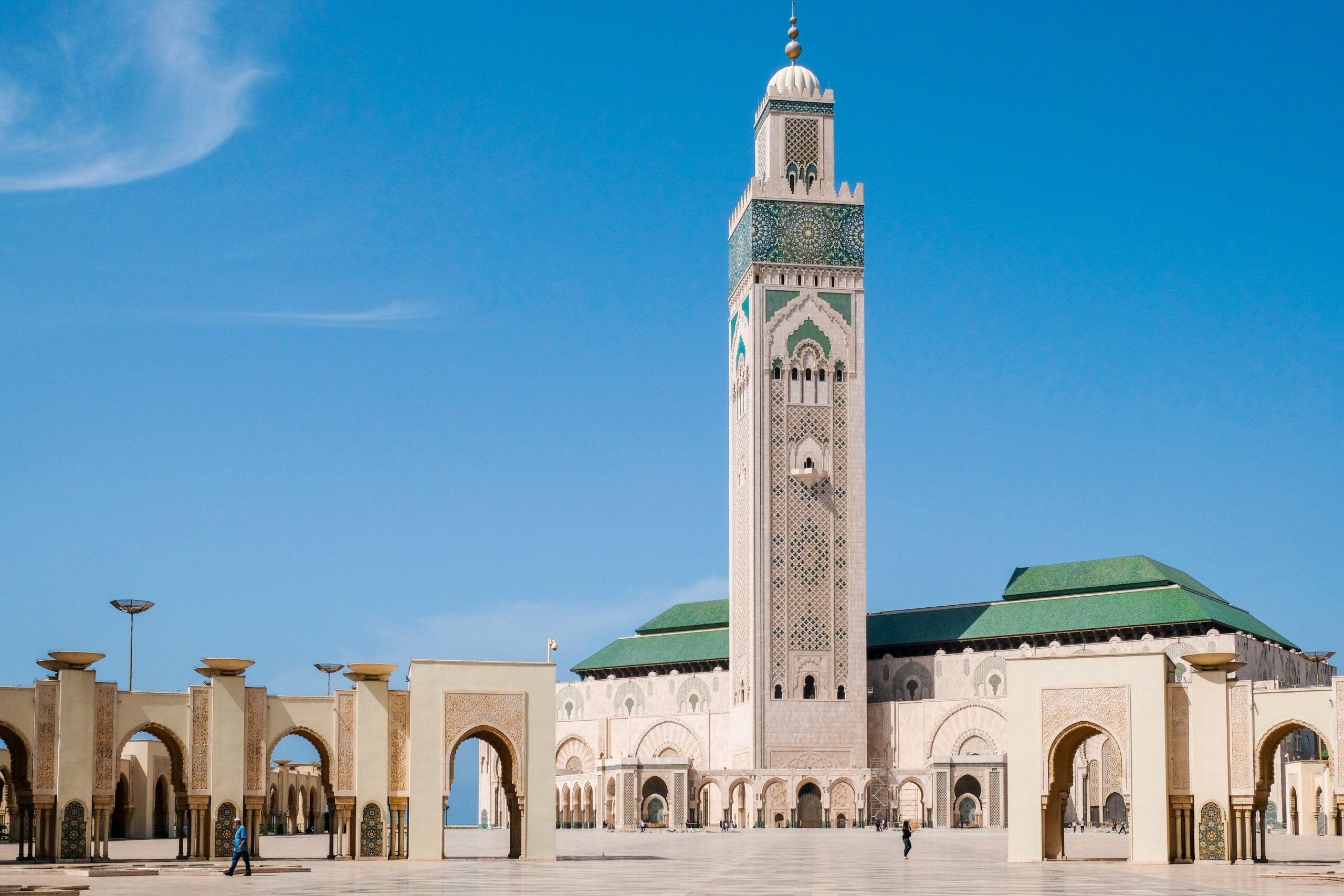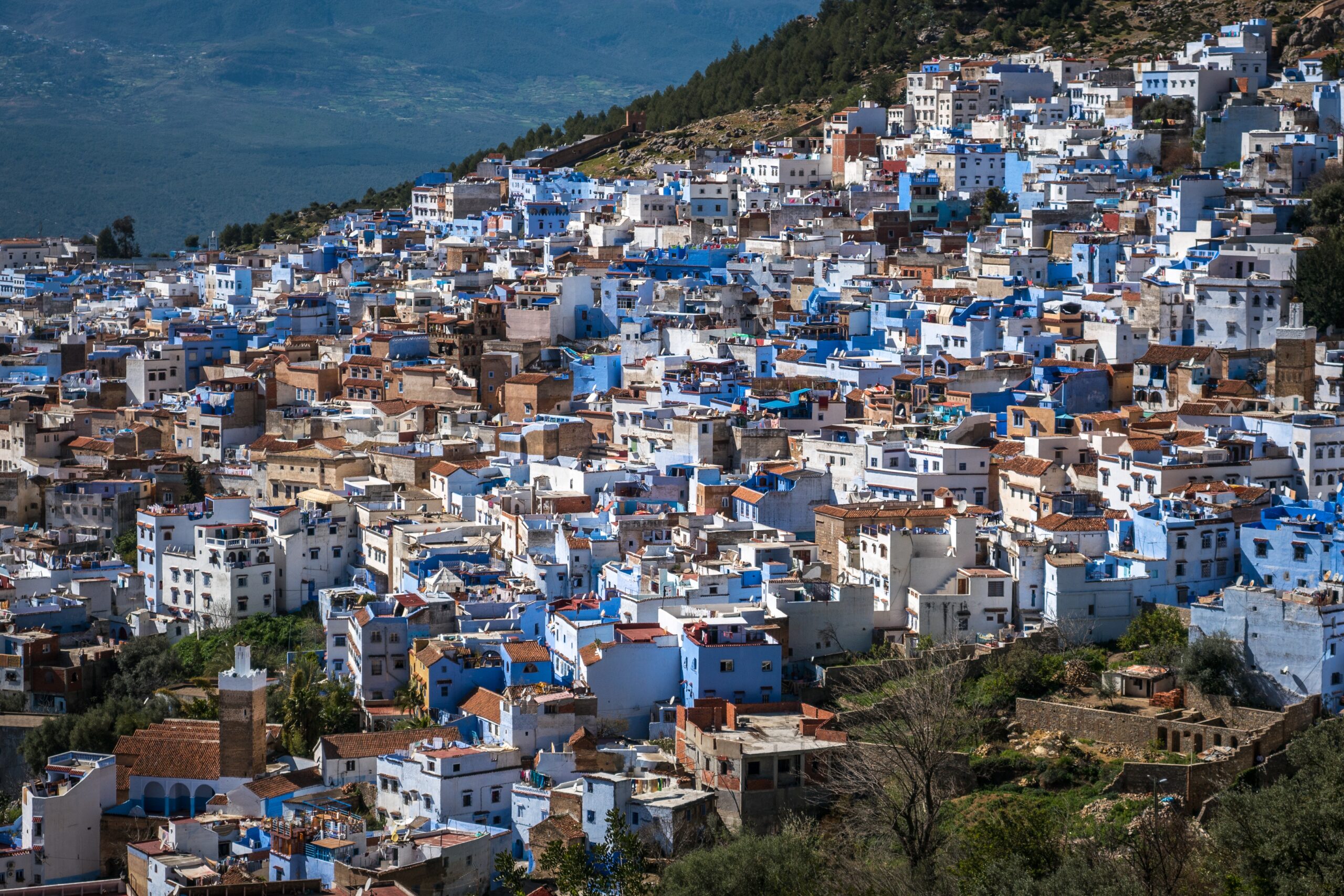 Day 3: Chefchaouan – Fes:
A delicious breakfast with a view from your Chefchaouan Riad is the perfect way to start your day. We'll begin our journey from Chefchaouan heading to Ouazan, hoping to get in Fez by the afternoon, you will get the chance to see the stunning Atlas Mountains. We'll arrive at Volubilis, Romania, about noon and spend the rest of the day exploring the old Romanian relic, which is offering a terrific view.
Hence, you will meet a local guide whom you will learn from more about Romanian empire after we will go to Meknes city where we will have lunch. In Meknes, you visit the astonishing gate Bab Mansour; It is a huge gate in the city of Meknes. This old building is on the south side of Place el-Hedim in the old city. It was once the main celebratory entrance to the Kasbah of Sultan Moulay Ismail, which was built in the late 17th and early 18th centuries. Following that, we  will visit Moulay Ismail mausoleum after being done with Meknes and its region we head via the highway to Fes where you will have dinner and overnight at a hotel.
Day 4: Full day to explore Fes:



This day is assigned to explore Fes, so after breakfast at your hotel/Riad. You will spend the whole day exploring the spiritual city of Fes. At first, you will start with a hike along Fez's alleys, and the medina, visiting the most attractive sites in the city including Al Karaouine University which is the world's oldest university. Then make a visit  to the Tanneries, the Madrasa and the Najjarine. After lunch, we will drive out of the city to see the Royal palace of Fez where the first cinema screen was shown to Moroccan audience in 1897.
Next, we'll walk through the narrow streets of the Jewish quarter called "El Mellah." Here, you'll see a mix of Arab, Amazigh, and Jewish culture. In the afternoon, we will drive to a great place where you can view the city from above. Late afternoon, we will stay at the same Riad for overnight.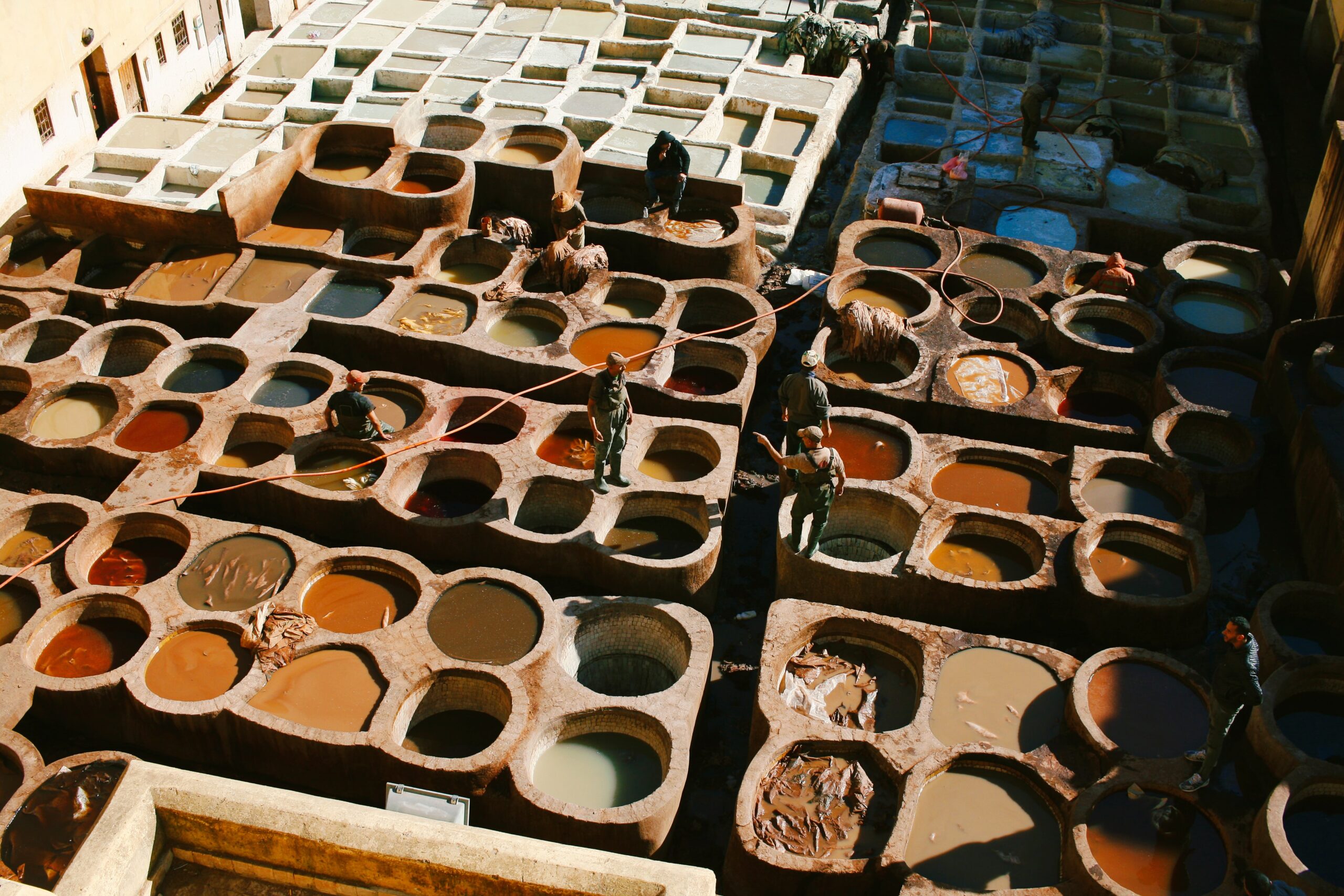 Day 5: Fes – Merzouga (camel trekking and overnight):
Your tour starts as soon as you leave Fez and go via Merzouga Sahara Desert. You will spend at least an hour in Ifrane, "the little Switzerland of Morocco," to explore its natural beauty and historical treasures. Afterwards, we'll pass through a Cedar forest, Morocco's largest forest, where you may see the woodland's many Barbary Apes. On the trip to Merzouga, we'll make as many stops as possible to allow you to take in the sceneries along the way.
After that, we stop for lunch in Midelt, and then continue our journey via Ziz valley there you will feel the beginning of Saharan oasis of Tafilalt. Following that,  you will get in Erfoud '' the capital of date'' and where a date festival is done every year, the city is also famous for fossil finds museums. After one hour of driving. Arrive at the gate of Sahara, Merzouga.
From here, your camel man will be waiting for you at the dune line in a hope to take you on camels on great adventure crossing the high dunes of Erg Chebbi, you will experience excellent moments on the way to the camp. as You will stop for charming sunset, and take pictures with your camel. After one hour and half you will reach at tented traditional camp at the middle of Sahara where your night is spent. Furthermore,  your hosts at the camp will offer everything you need in order to spend the most wonderful night with dinner and drumming party around the campfire.
Day 6: Merzouga – Dades Valley:



In the early morning, your hosts at the camp will wake you up for amazing sunrise, afterwards, you will peacefully be back to the hotel where you will have breakfast and take shower appreciating the amazing sceneries of the Sahara. After being done with desert with its fantastic views, we will leave for Tinghir via Jorf along the way you will be enjoying the greatest views of Tafilate's palm tree oasis
Then, on our trip to Tinghir, we pass several beautifully ornamented buildings. When you arrive at Todra Gorges, Morocco's tallest and narrowest gorges and the ideal location for mountain climbers, you'll have free time to wander alongside its water stream. Following that, we'll drive to Dades Gorges to witness the spectacular sand castles and rock formations. Finally, stay at an accomodation hotel for the final night of the 7 day tour from Casablanca to Marrakech.
Day 7: Dades Valley – Marrakech:
After breakfast at the hotel, we continue our 7 days tour  from Casablanca to Marrakech through Skoura the way is named as the way of thousands of Kasbahs, we will stop in Skoura where you can purchase the rose water, if interested. here are some local cooperatives that produce such these local cosmetic products. After that, we will be in Ouarzazate where we stop to explore the film studio where numerous movies were shot such as Gladiator and Lawrence of Al-Arabiya.
Next, we make a visit to Ait Ben Haddou Kasbahs; also known by the UNESCO as the world heritage site, it is well-known for being a majestic place where some movies were filmed. Thereafter, we continue our 7 days tour from Casablanca to Marrakech  via the Tizi N Tichka pass [2260 m}. On the way to Marrakech,  you will be treated to great sceneries of the high Atlas Mountain. Stopping  for some greatest shots on the top of the Tizi N Tichka  pass. Following that, you will head to Marrakech. In the late afternoon, we will be in Marrakech get you off at accommodation hotel where 7 days tour from Casablanca to Marrakech ends with special memories.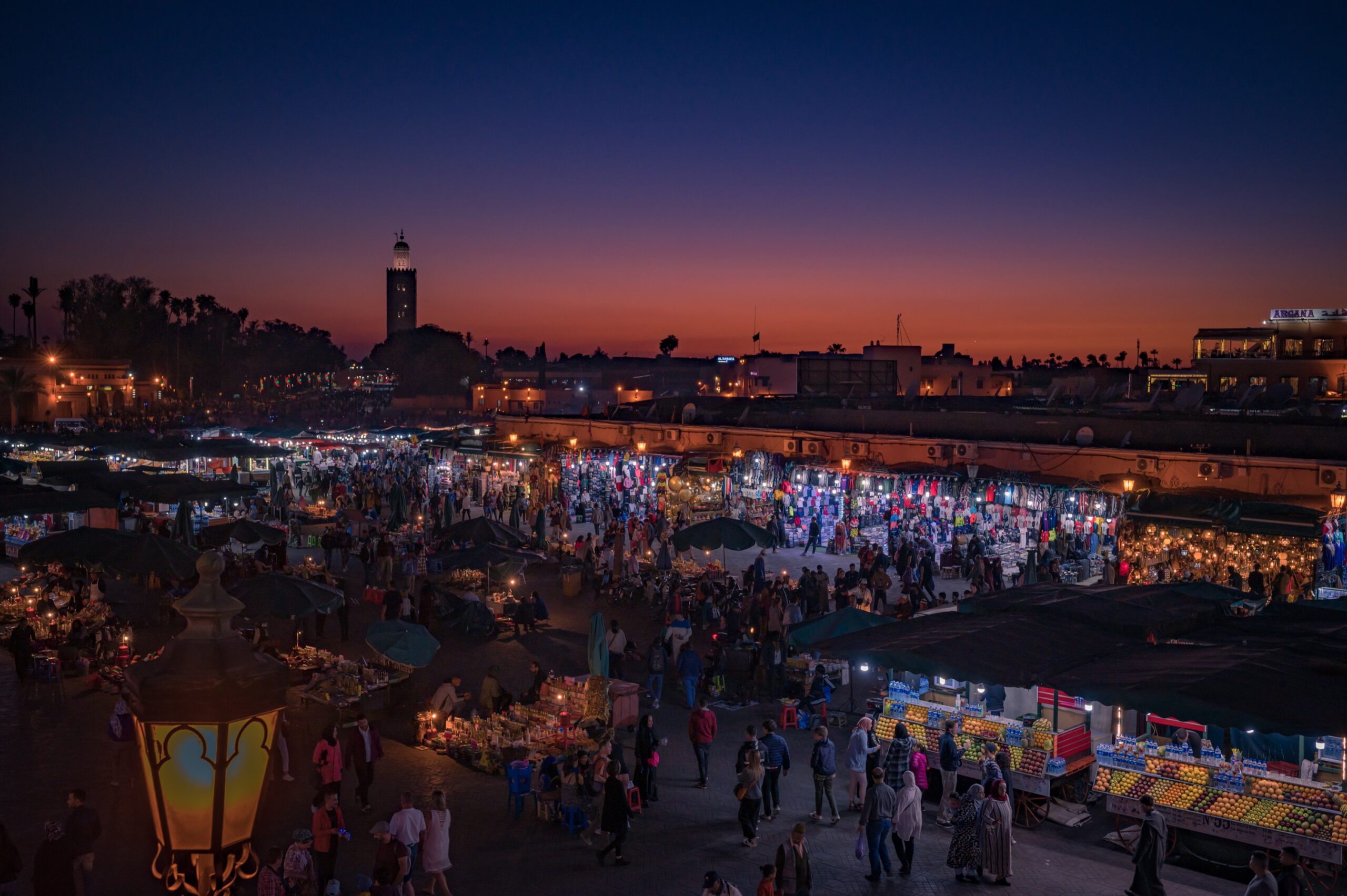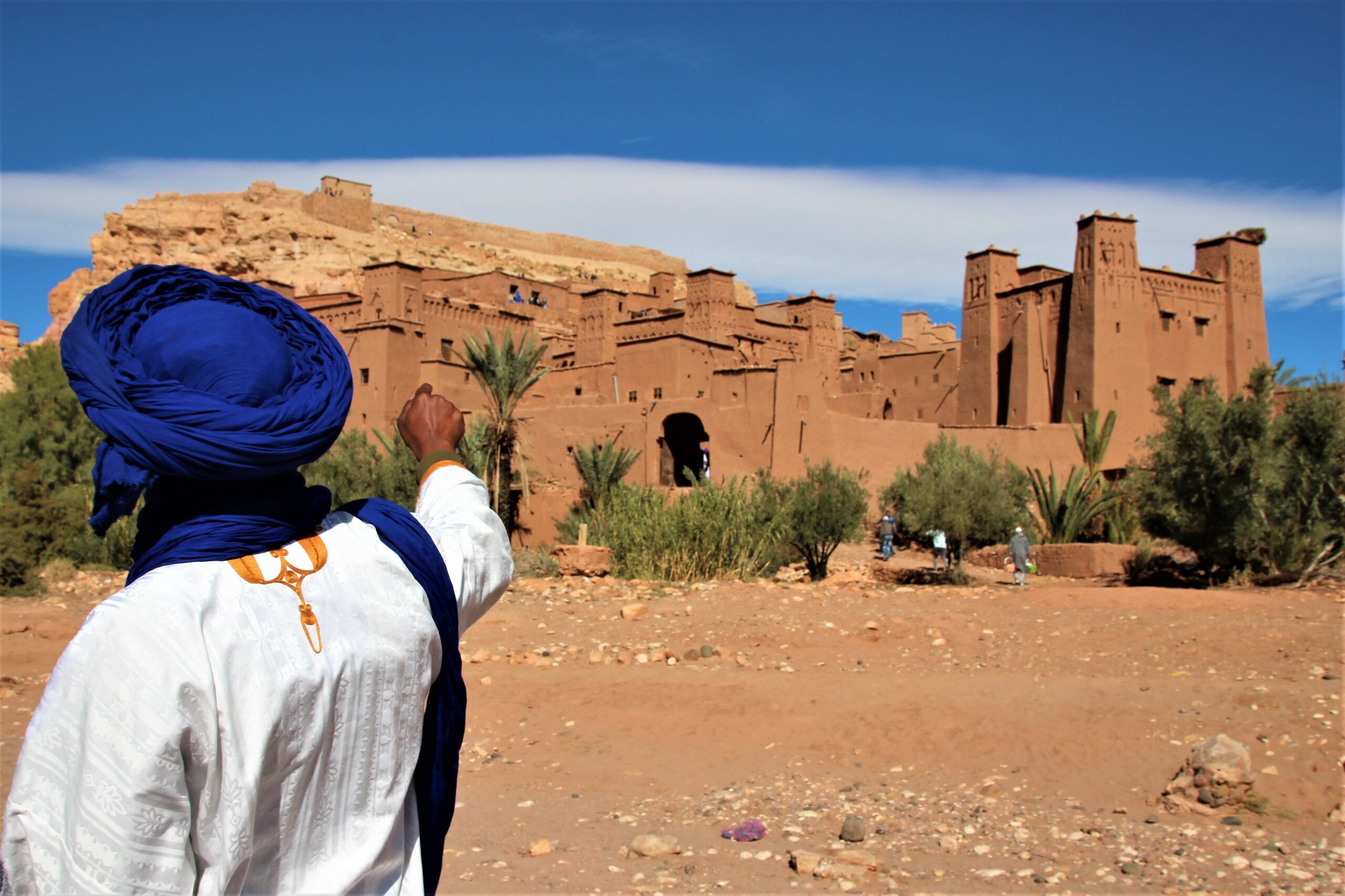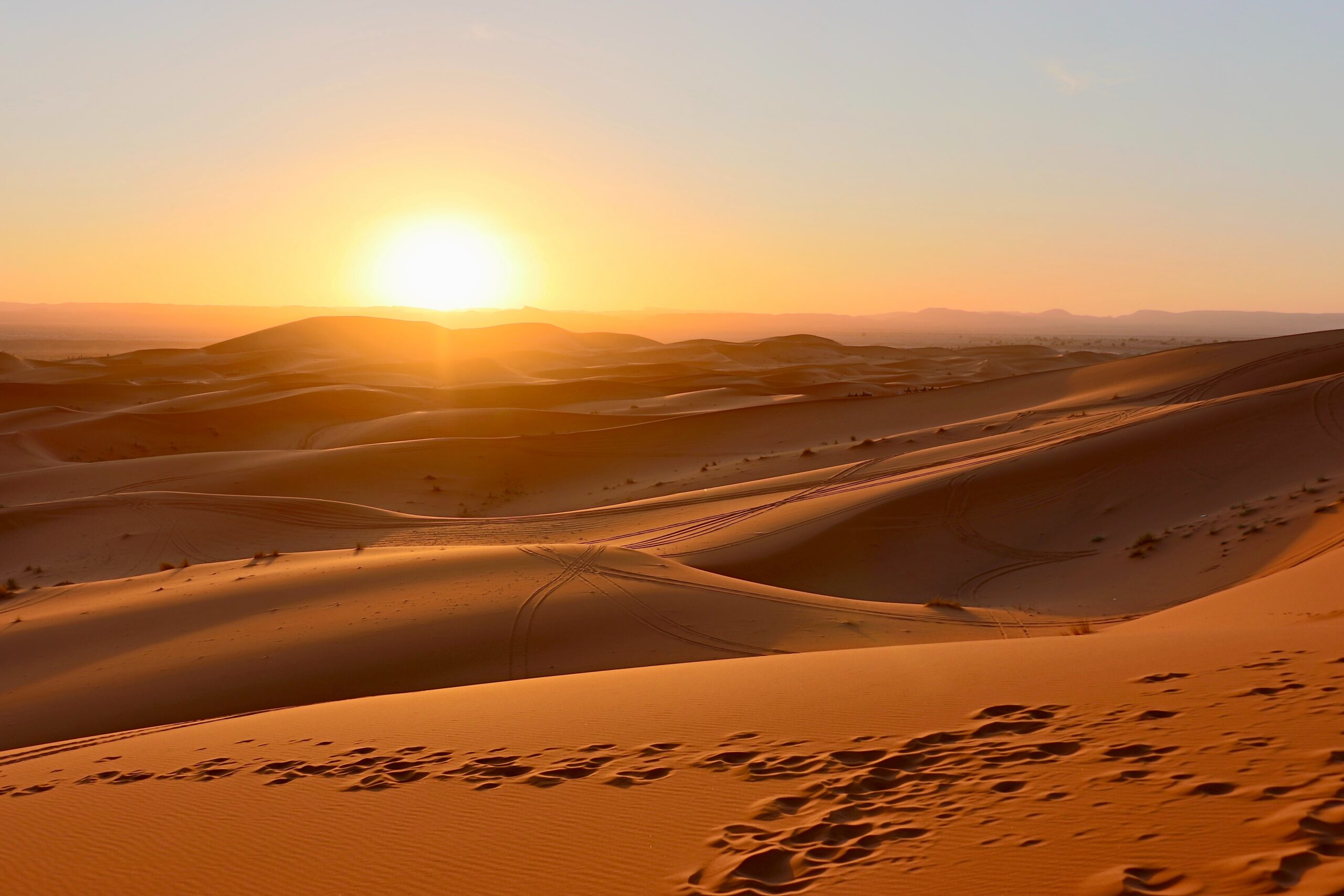 7 days tour from Casablanca to Marrakech Excludes and Includes:
English or Spanish speaking driver.
Overnight at desert camp.
Monuments fees (optional).
Vegetarian food is available.
Sleeping bag is not needed.
Interested in the tour ? Book Now
Please enter a few details in the form below. Within a few hours, one of our team members will contact you to discuss your enquiry.
We will gladly accept online payments as well as cash in person.
We generally ask for a small deposit via Paypal or any alternative payment method to confirm the 7 days tour from Casablanca to Marrakech, and the remaining to be paid to your tour guide at the time of pick-up.
For a full refund, you must cancel at least 15 days prior to the tour' start date.
If you have any question regarding this tour feel free contact us and we will get back to you as soon as possible.
(+ 212) 704131562 / (+ 212) 638516333
7 days Tour From Casablanca to Marrakech related tours:
2 Days Tour From Marrakech to Zagoura
Duration: 2 Days & 1 Night
2 Days Tour From Marrakech to Merzouga
Duration: 2 Days & 1 Night
3 Days Tour From Marrakech to Merzouga
Duration : 3 Days & 2 Nights
8 Days Tour From Fes to the Imperial cities
Duration: 8  Days & 7 Nights
5 Days Tour From Marrakech to Merzouga
Duration : 5 Days & 4 Nights
6 Days Tour From Marrakech to Merzouga
Duration: 6 Days & 5 Nights
4 Days Tour From Marrakech to Ouarzazate
Duration : 4 Days & 3 Nights
7 Days Tour From Casablanca to Marrakech
Duration: 7 Days & 6 Nights
2 Days Tour from Fes to Marrakech
3 Days Tour from Fes to Merzouga
4 Days Tour from Fes to Merzouga
Duration: 4 Days & 3 Nights
5 Days Tour from Fes to Marrakech
Durtion: 5 Days & 4 Nights
6 Days Tour From Tangier to Marrakech
Duration : 6 Days & 5 Nights
10 Days Tour From Tangier to Marrakech
Duration: 10 Days & 9 Nights
3 Days Tour From Fes to Merzouga
Duration: 2 Days & 1 Night
12 Days Tour From Casablanca to Marrakech
Duration: 12 Days & 11 Nights
1 days Trip From Fes to Chefchaouen
1 day Trip From Marrakech to Imlil
5 Days Tour From Marrakech to Merzouga
Duration: 5 Days & 4 Night
15 Days Tour From Casablanca to Marrakech
Duration: 15 Days & 14 Nights