Best 4 Days desert Tour from Fes to Merzouga
Your 4 days desert tour from Fes to Merzouga can be modified and designed according to your requirements.
Excellent services
Since our first purpose is to make our clients happy, we provide the finest possible service throughout your trip with Morocco Tours Company.
Multilingual drivers
Our drivers are fluent in a variety of languages and will, of course, be happy to offer their insider knowledge about all of the most intriguing destinations.
+ 6 Hours/D
Your trip with us will include plenty of rest stops and a manageable driving distance, so you'll have plenty of time to visit and learn about the most interesting sights.
Comfortable vehicles
For your comfort and enjoyment, we only offer the latest and most advanced 4×4 vehicles.
Overview of 4 days desert tour from Fes to Merzouga:
Due to this tour's wonderful destinations and unique activities, it's a must-do for every traveler. Start your 4 tour from Fes to Merzouga, from  the ancient city of Fes, where you'll be able to take in some of the best views along the way visit "Morocco's Little Switzerland," Ifrane. Following, Cedar Forest, the biggest forest in Morocco . After that, take a stroll around the Ziz Valley, which is known for its breathtaking sceneries.
After arriving in Merzouga Desert, take a camel trek to the heart of the Sahara and watch the sunset, then spend the night in a tented camp at heart of the desert. Next, make a visit  to the nomads' and explore their way of life. After all of that, make your way to Dades Valley through Erfoud, where you may visit various museums presenting fossil finds. Continue your tour through Todra Gorges, where you can view some of the world 's spectacular places, go on a stroll along the riverside of Todra, try mountain climbing if you want .Following that, we go to Dades Gorges, we visit a rock formation and explore the area's distinctive landscapes. Next travel towards Fes through ziz valley.
Highlights of 4 days desert tour from Fes to Merzouga :
4 days desert tour from Fes to Merzouga Itinerary:
DAY 1: Fes – Ziz Valley – Merzouga:
The 4 day desert tour from Fes to Merzouga will begin at your hotel or airport in Fes, then continue your adventurous tour through Ifrane, the most intriguing city known as "the little Switzerland of Morocco," where you will explore its breathtaking scenery. Then we continue our journey across the magnificent landscapes of the Anti Atlas Mountains. Thereafter, we reach Cedar Forest, the biggest forest in Morocco, which is a home to hundreds of Barbary Apes. along the way to the desert you may request your driver to stop wherever you want or leave place to save time for next attractions. continue on our 4 days desert tour from Fes to Merzouga via Zaida, and Midelt. Lunch will be at a lovely restaurant. Next, We drive through Erfoud, famous for date festival, and fossil finds. Make a visit to a museum before heading to E-Rissani. arriving in Merzouga Sahara Desert where you will have dinner and spend the night at a hotel by the orange dunes of Erg Chebbi.
DAY 2: Exploring– Overnight in the Sahara:
This day, we will travel Merzouga and see the city's most well-known attractions. At first, explore Merzouga areas including Hassi Lbeid, Tanamoust, and Khamlia where a black band performs a unique saharian music. After that, we'll take a trip of the Merzouga desert to visit some local Bedouin families and learn about their way of life get to know more about their history, culture and their means of living. Lunch will be Berber Pizza. Following that, Return to your accommodation by driving around Merzouga's dunes.
From here, so why not go biking or sand boarding? Afterwards, we'll go back to the dunes line where your camel man will be waiting to take you on a camel trekking crossing the high dunes of Erg Chebbi, Watch the most beautiful sunset you've ever seen, and photograph your camel among the sand dunes. Upon arrival at your desert camp. you will be greeted with mint tea, Next, you may try sand boarding or open a conversation with your host at the camp before the dinner is ready. After that, Join a terrific drumming show around the campfire.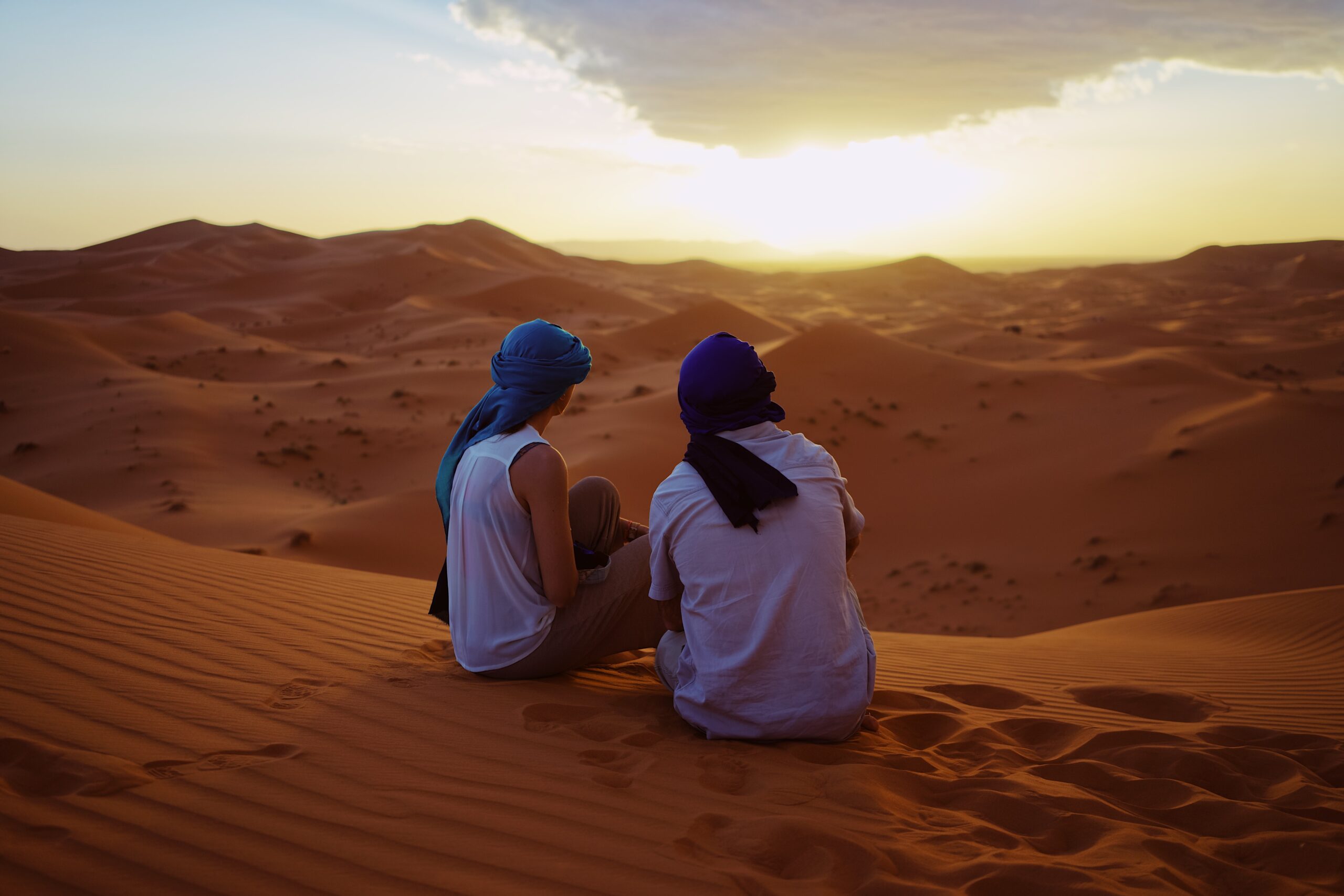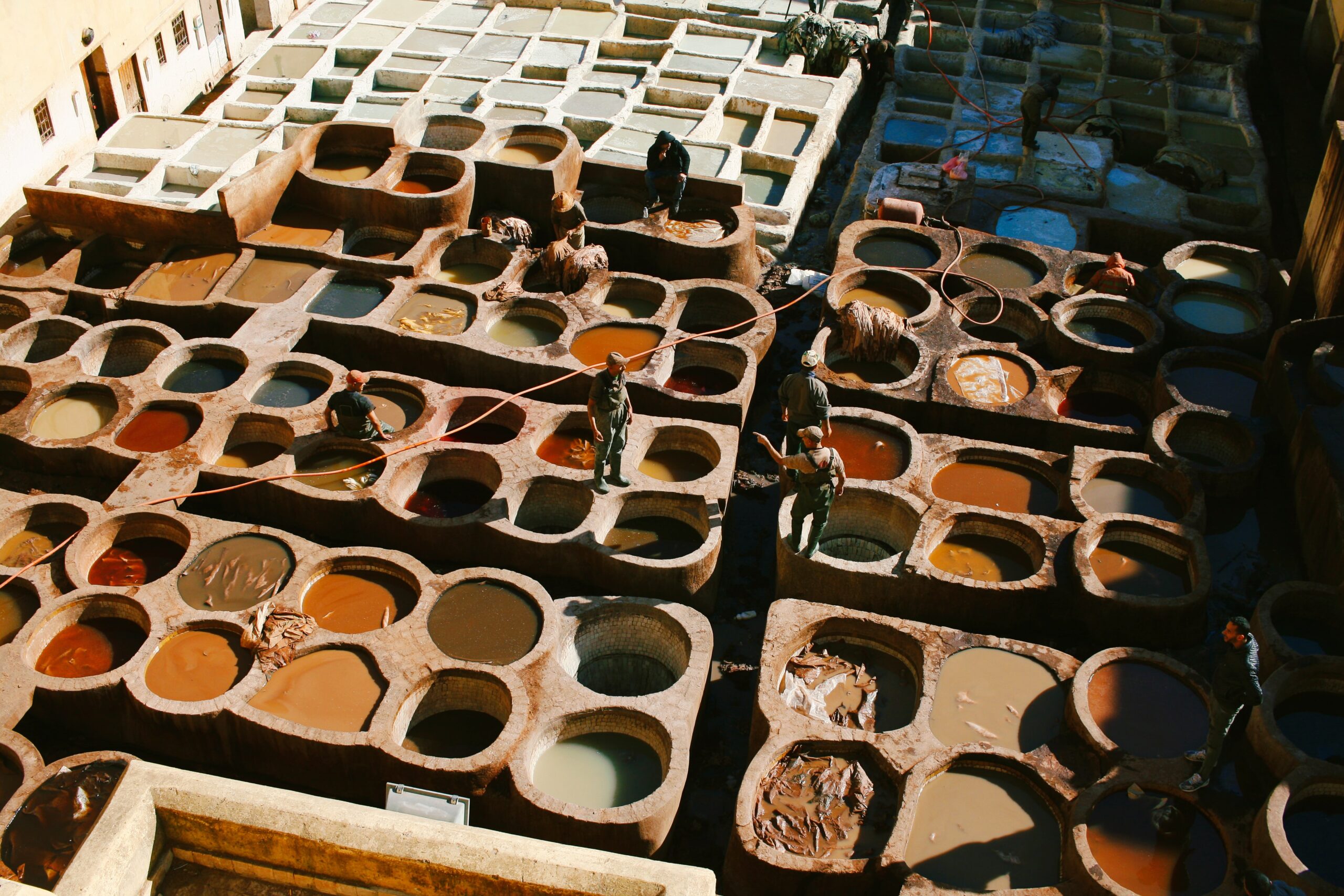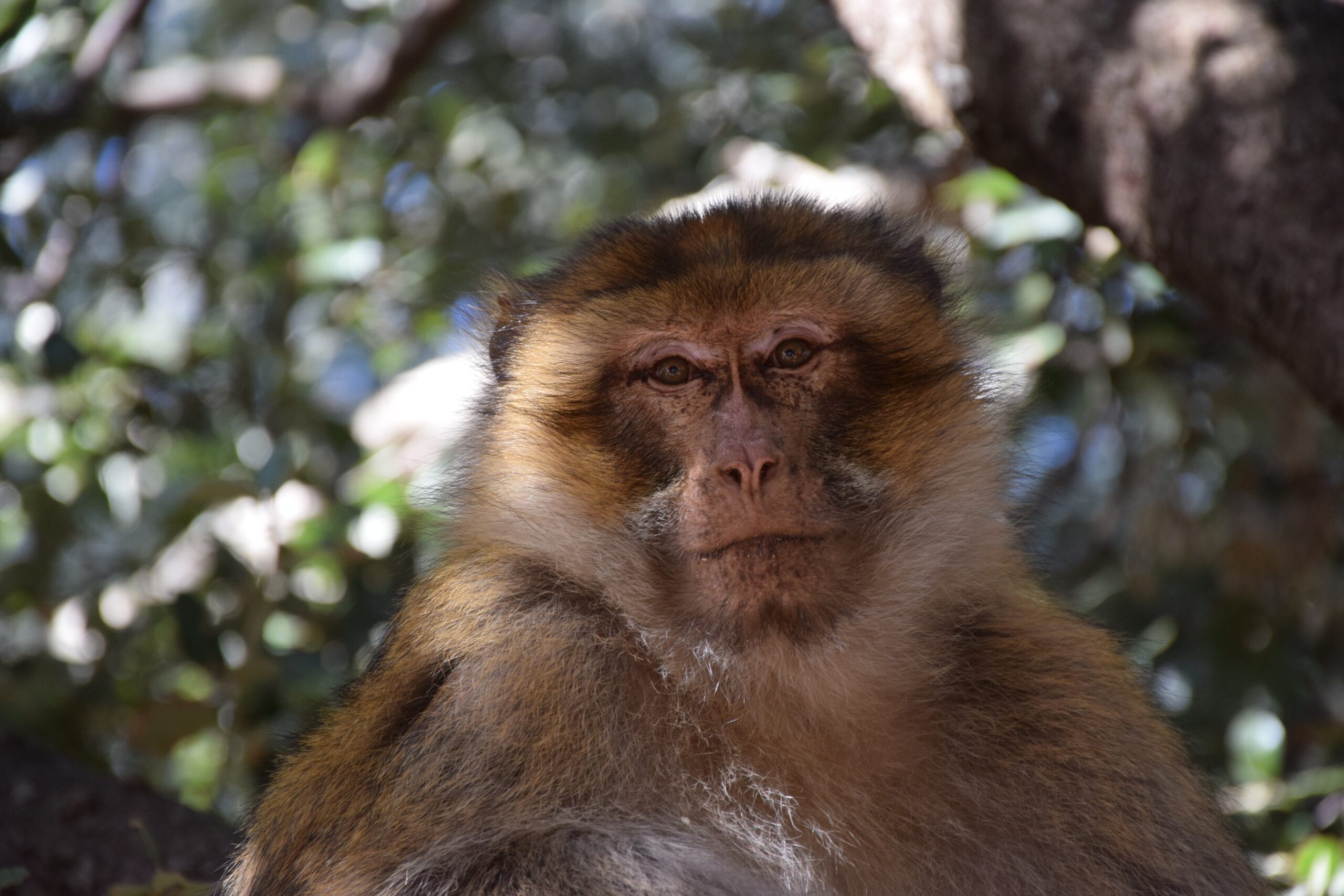 DAY 3: Erfoud – Todra gorges – Dades Valley:



Your camp hosts will wake you up early in the morning to witness the most gorgeous sunrise you've ever seen. Following that, we'll travel to Tinghir to see the famous Todra orges On the way, pass through Rissani,We will visit the mausoleum of Moulay Ali Chrif before continuing on to the Todra Gorges, passing through Jorf and Tinjdad. Arriving in Todra Gorges, Morocco's highest gorges and a popular mountaineering destination. Take a stroll around the Todra Gorges with a local tour guide. Enjoy the breathtaking sceneries as well as climbing If you're interested. Lunch will be in Todra Gorges, Afternoon, we head to Dades Valley, visit some lovely kasbahs on the way, then make a visit to the rock formation before nightfall. Spending the last night of this 4 days desert tour from Fes to Merzouga at a fantastic hotel.
DAY 4: Dades Gorges- Ziz valley – Fes:
In the morning waking up for a shining sunrise, admiring the panoramic views from your room at the Kasbah. then take another route back to Fes via Midelt and Ziz valley, where you will have lunch at a scenic restaurant before continuing on our way. After that, the road takes us through a Cedar forest. We'll return to Fes and drop you off at your hotel in Fez to end your 4 days desert tour from Fes to Merzouga with outstanding memories.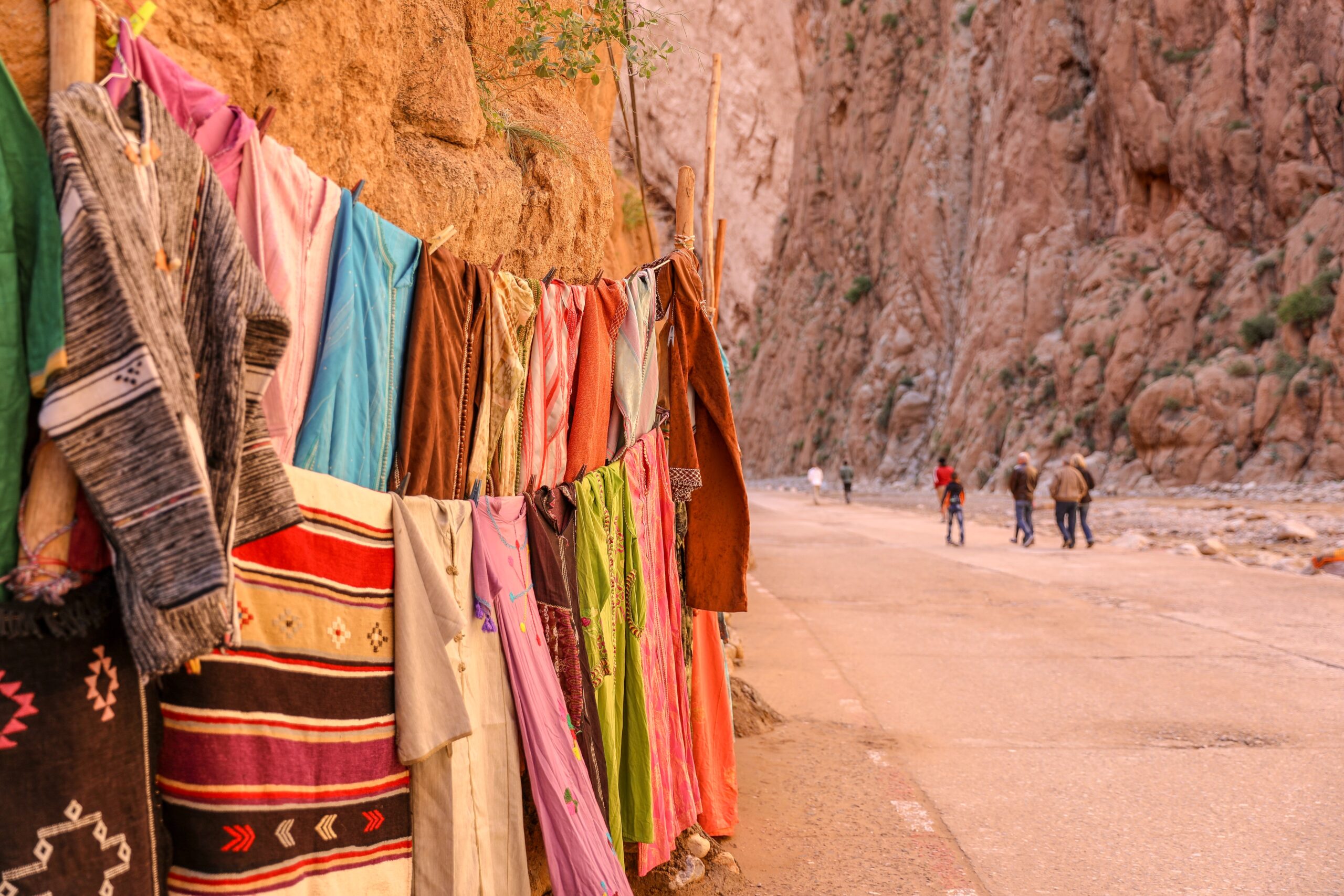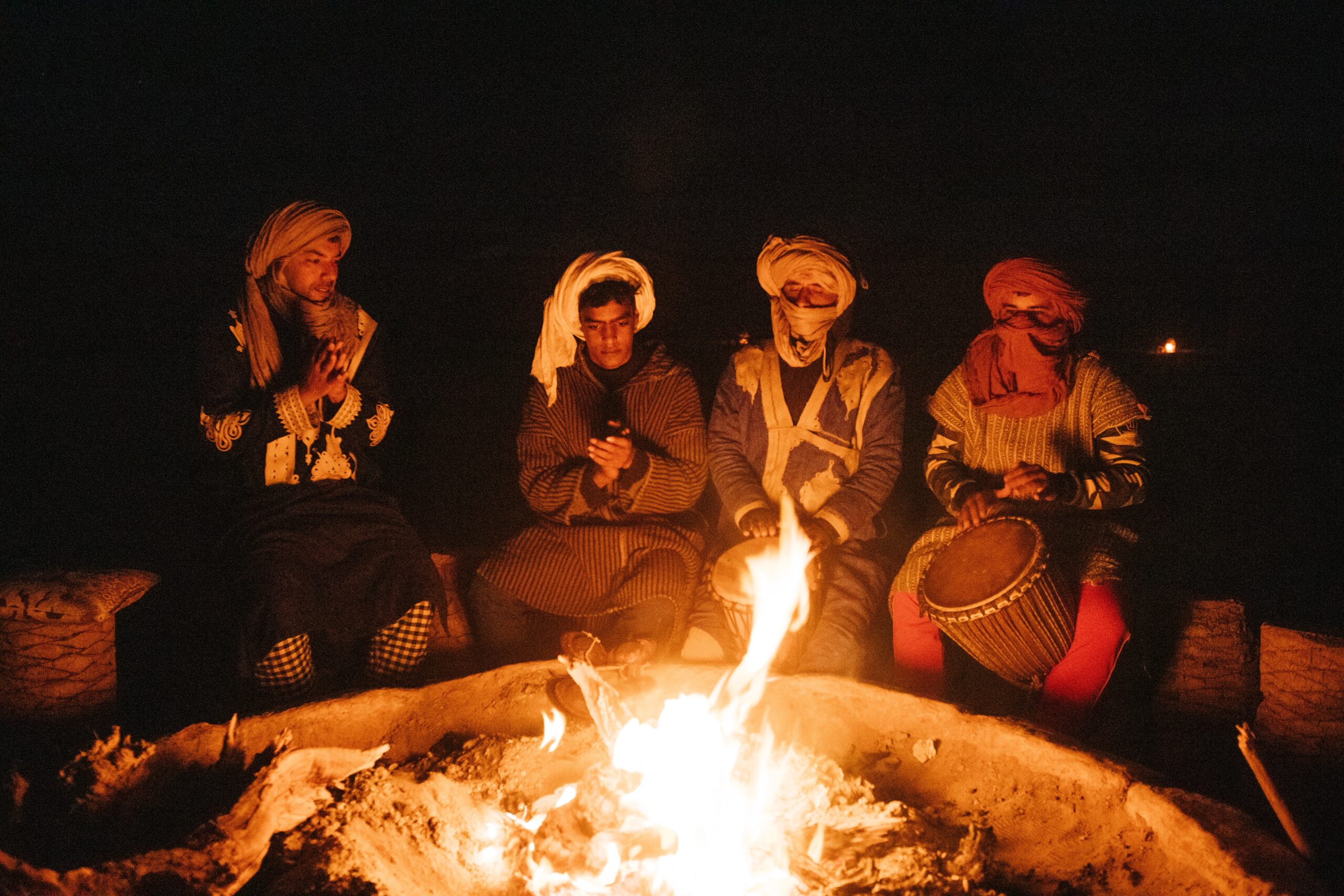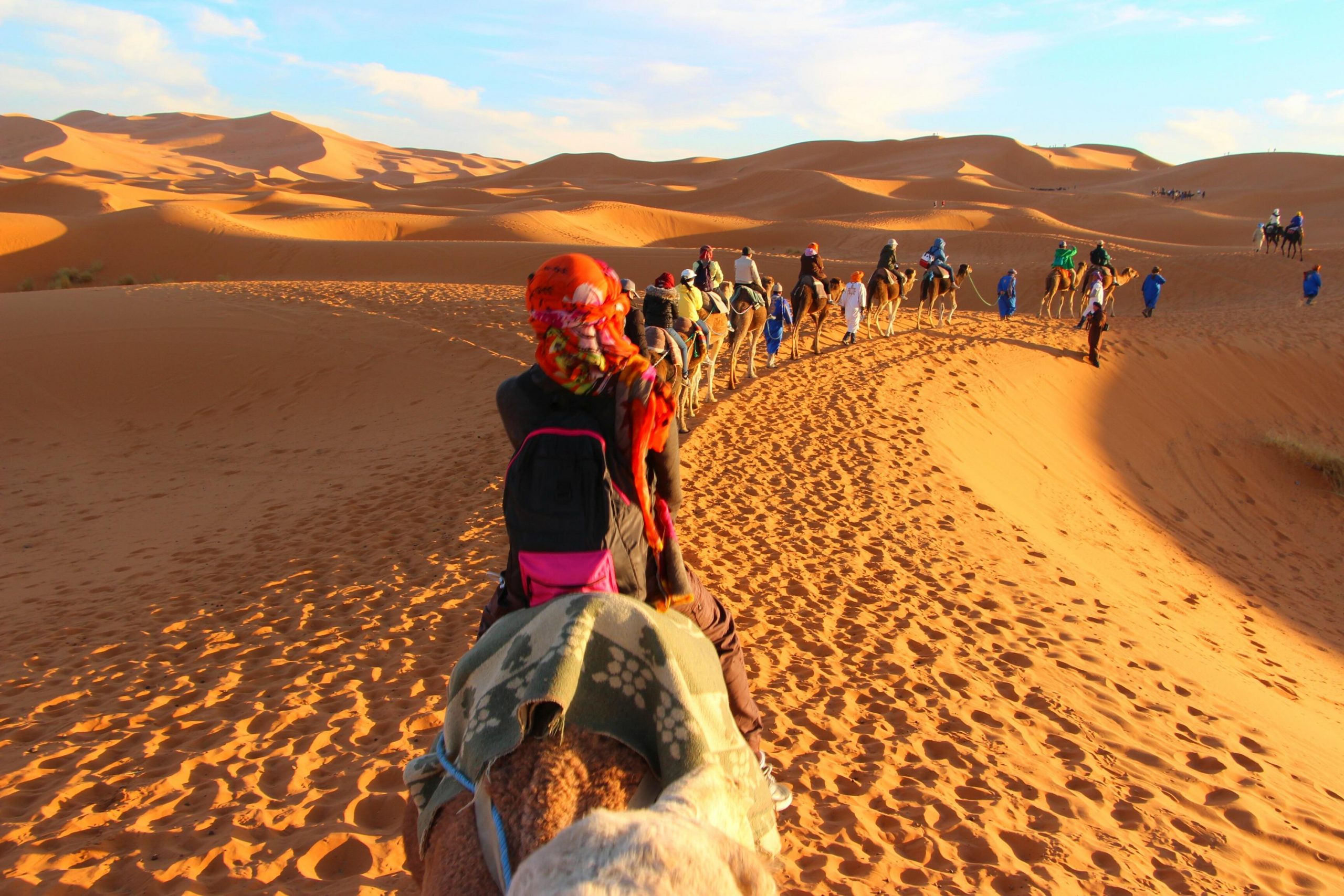 4 days desert tour from Fes to Merzouga Excludes and Includes:
English or Spanish speaking driver.
Overnight at desert camp.
Monuments fees (optional).
Vegetarian food is available.
Sleeping bag is not needed.
Interested in the tour ? Book Now
Please enter a few details in the form below. Within a few hours, one of our team members will contact you to discuss your enquiry.
We will gladly accept online payments as well as cash in person.
We generally ask for a small deposit via Paypal or any alternative payment method to confirm the 4 days desert tour from Fes to Merzouga, and the remaining to be paid to your tour guide at the time of pick-up.
For a full refund, you must cancel at least 15 days prior to the tour' start date.
If you have any question regarding this tour feel free contact us and we will get back to you as soon as possible.
(+ 212) 704131562 / (+ 212) 638516333
4 days Tour From Fes to Merzouga related tours:
2 Days Tour From Marrakech to Zagoura
Duration: 2 Days & 1 Night
2 Days Tour From Marrakech to Merzouga
Duration: 2 Days & 1 Night
3 Days Tour From Marrakech to Merzouga
Duration : 3 Days & 2 Nights
8 Days Tour From Fes to the Imperial cities
Duration: 8  Days & 7 Nights
5 Days Tour From Marrakech to Merzouga
Duration : 5 Days & 4 Nights
6 Days Tour From Marrakech to Merzouga
Duration: 6 Days & 5 Nights
4 Days Tour From Marrakech to Ouarzazate
Duration : 4 Days & 3 Nights
7 Days Tour From Casablanca to Marrakech
Duration: 7 Days & 6 Nights
2 Days Tour from Fes to Marrakech
3 Days Tour from Fes to Merzouga
4 Days Tour from Fes to Merzouga
Duration: 4 Days & 3 Nights
5 Days Tour from Fes to Marrakech
Durtion: 5 Days & 4 Nights
6 Days Tour From Tangier to Marrakech
Duration : 6 Days & 5 Nights
10 Days Tour From Tangier to Marrakech
Duration: 10 Days & 9 Nights
3 Days Tour From Fes to Merzouga
Duration: 2 Days & 1 Night
12 Days Tour From Casablanca to Marrakech
Duration: 12 Days & 11 Nights
1 days Trip From Fes to Chefchaouen
1 day Trip From Marrakech to Imlil
5 Days Tour From Marrakech to Merzouga
Duration: 5 Days & 4 Night
15 Days Tour From Casablanca to Marrakech
Duration: 15 Days & 14 Nights