Best 2 days Ouarzazate desert tour- Private Morocco Tour
Your 2 days Ouarzazate desert tour can be modified and designed according to your requirements.
Excellent services
Since our first purpose is to make our clients happy, we provide the finest possible service throughout your trip with Morocco Tours Company.
Multilingual drivers
Our drivers are fluent in a variety of languages and will, of course, be happy to offer their insider knowledge about all of the most intriguing destinations.
+ 6 Hours/D
Your trip with us will include plenty of rest stops and a manageable driving distance, so you'll have plenty of time to visit and learn about the most interesting sights.
Comfortable vehicles
For your comfort and enjoyment, we only offer the latest and most advanced 4×4 vehicles.
Overview of 2 days Ouarzazate desert tour:
This 2 days Ouarzazate desert tour takes you through the gorgeous city of Ouarzazate, Hollywood of Africa, pass via different kasbahs on your way to Skoura, and then go to Dades Gorges and Todra Gorges. Then, travel to Merzouga Sahara desert, where you will have fantastic experiences and activities to do, such as camel rides and special nights in the Merzouga desert.
On the last day of your 2 days Ouarzazate desert tour, travel through Rissani taking you back to Ouarzazate through an alternative route. stopping in Rissani, the "trade city," to explore a classic berber souk ( market ). Then take the Alnif exit. We'll arrive at Nkob, a tiny Berber settlement, about midday, we stop for lunch. Following that, we'll go by Draa Velly and Ait Saouen pass. you arrive in Ouarzazate, we will drop you off at your hotel, where your 2 days ouarzazate desert tour ends with wonderful stories.
Highlights of 2 days Ouarzazate desert tour:
2 days Ouarzazate desert tour Itinerary:
Day 1: Ouarzazate – Dades Gorges – Merzouga:
First of all, we begin this unique 2 days Ouarzazate desert tour from Hollywood of Africa, Ouarzazate, and then travel through Skoura, home of 1000 kasbahs, stopping at Ameridile Kasbah. After that, proceed to Kalaat M'gouna, where a rose festival is held every year. After that, continue through Todra Gorges, stopping to photograph the 320-meter-high mountains and preferable place for mountain climbers.
From here, we continue your 2 day ouarzazate desert tour to Tinghir and Tinjdad, stopping for lunch at a panoramic restaurant. After that, travel via Melaab and Toroug, two small Berber settlements. We arrive in the Merzouga Sahara Desert late in the afternoon.
Your camel man will be waiting for you at the dune line, ready to take you for a ride crossing the high dunes of Merzouga desert. where you will stop to take some shots with fascinating sunset. Arriving at your desert camp where you will be greeted with a Moroccan mint tea. Followed by dinner and drum show around the campfire.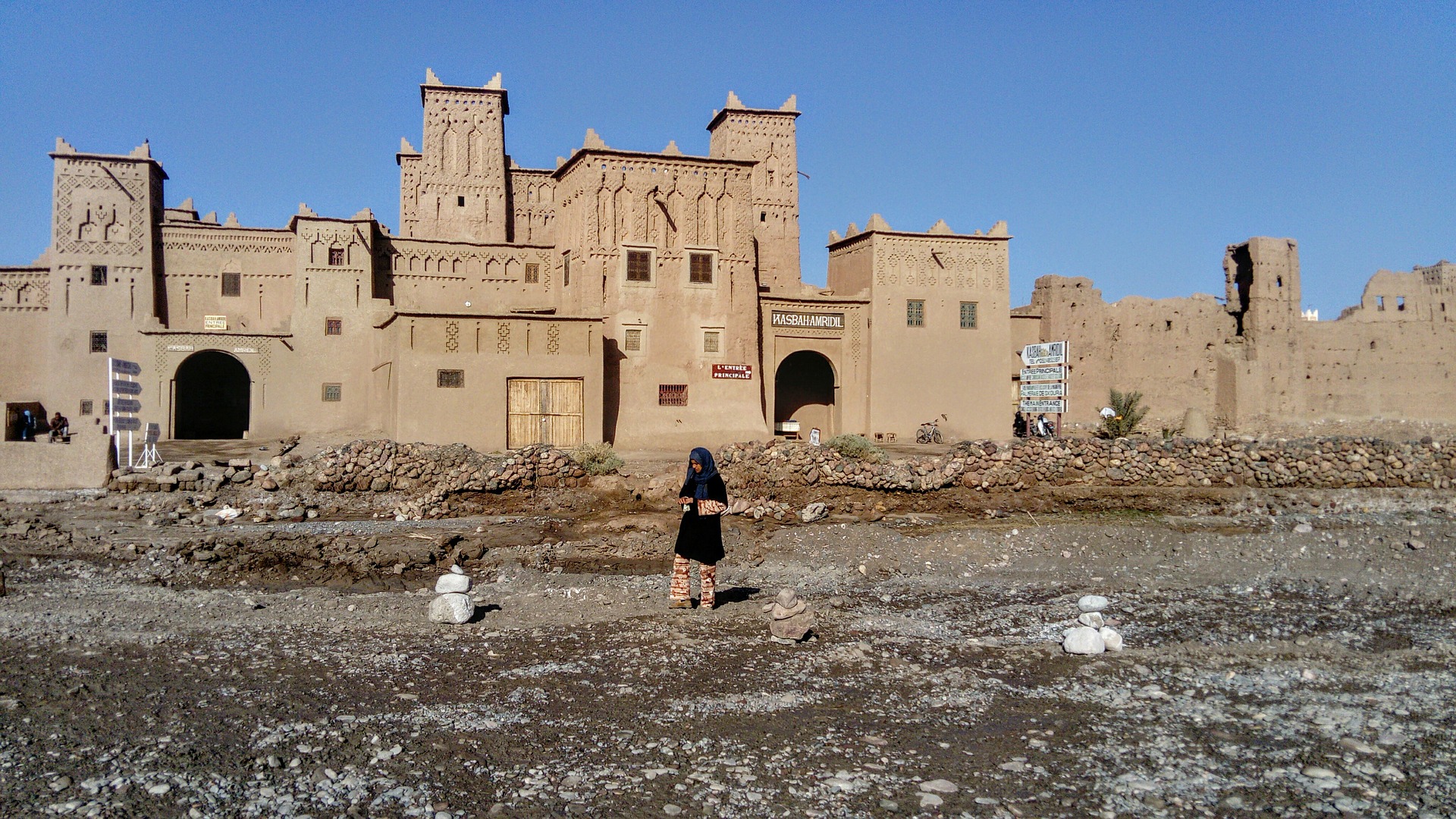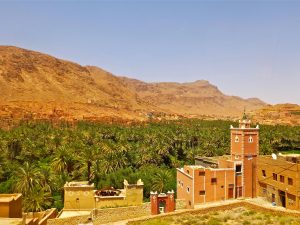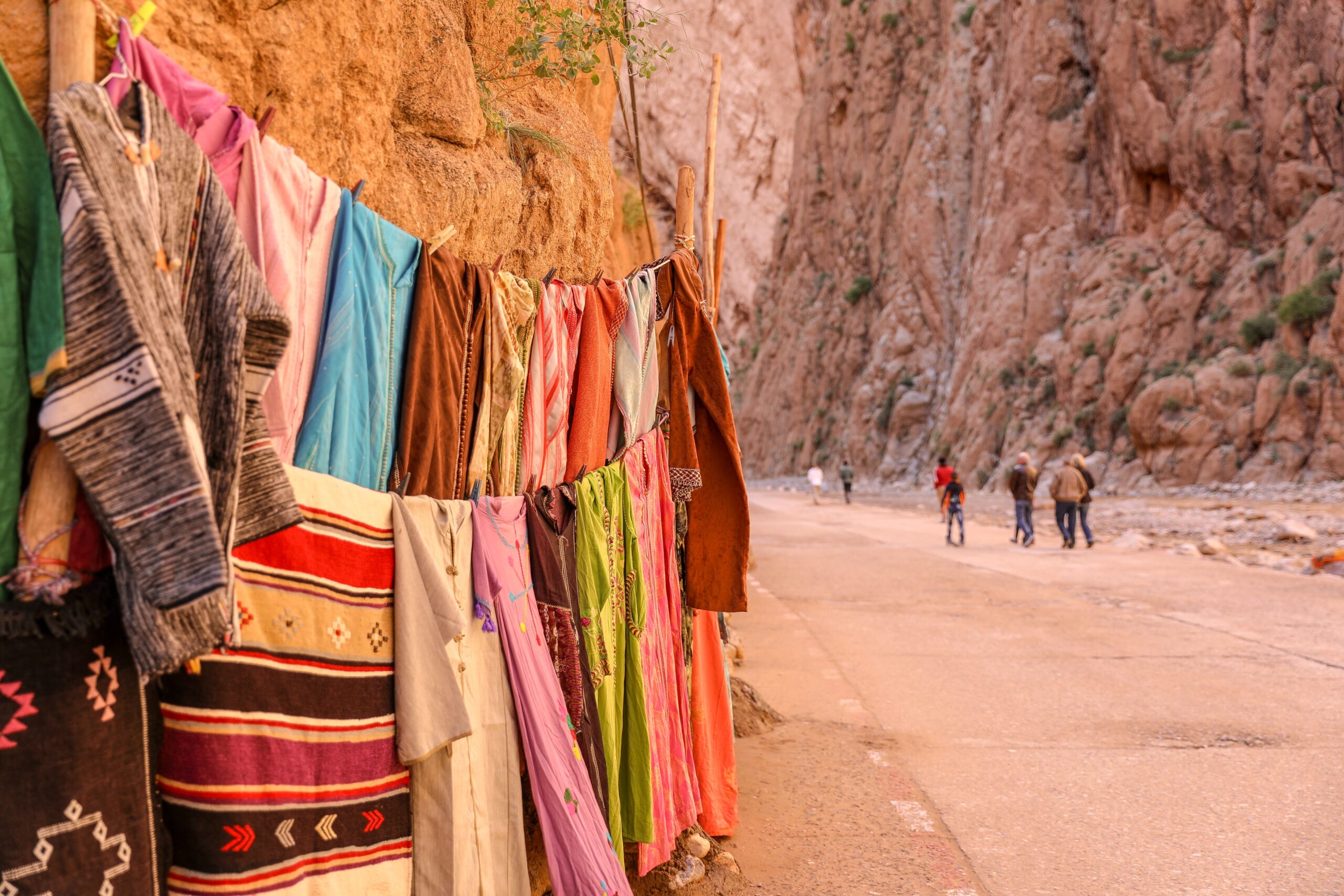 Day 2: Merzouga Desert – Draa Valley – Ouarzazate:
After breakfast at your desert camp, go on a camel ride back to the main road. your driver will meet you at the there  and take you to Rissani, the trading city where many traditional items are sold . Drive through Alnif next. You'll make a pit break at Nkob for lunch. Then, continue your 2 days ouarzazate desert tour via Morocco's longest, Draa valley . Arriving in Ouarzazate, your 2 days Ouarzazate desert tour ends with special memeories.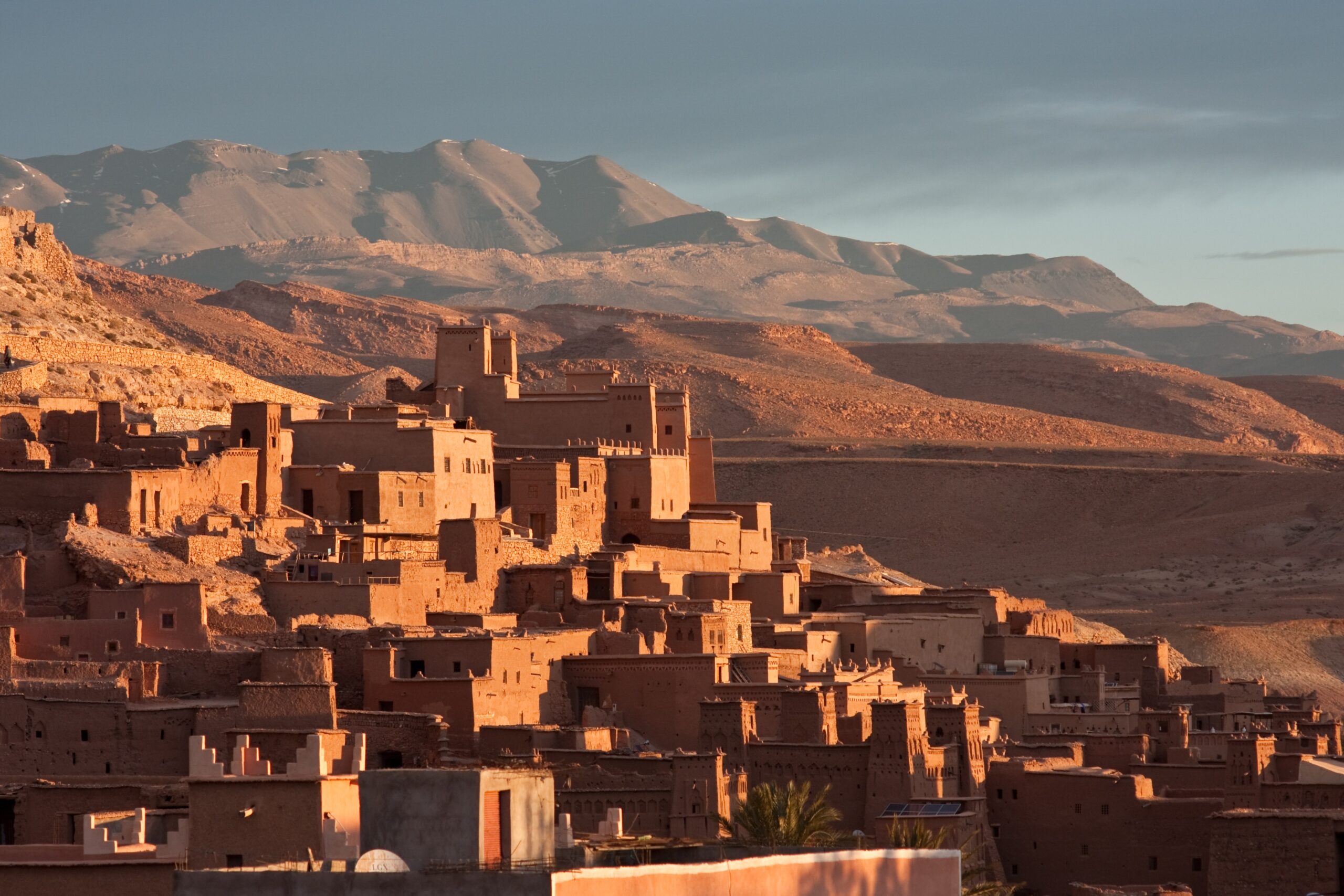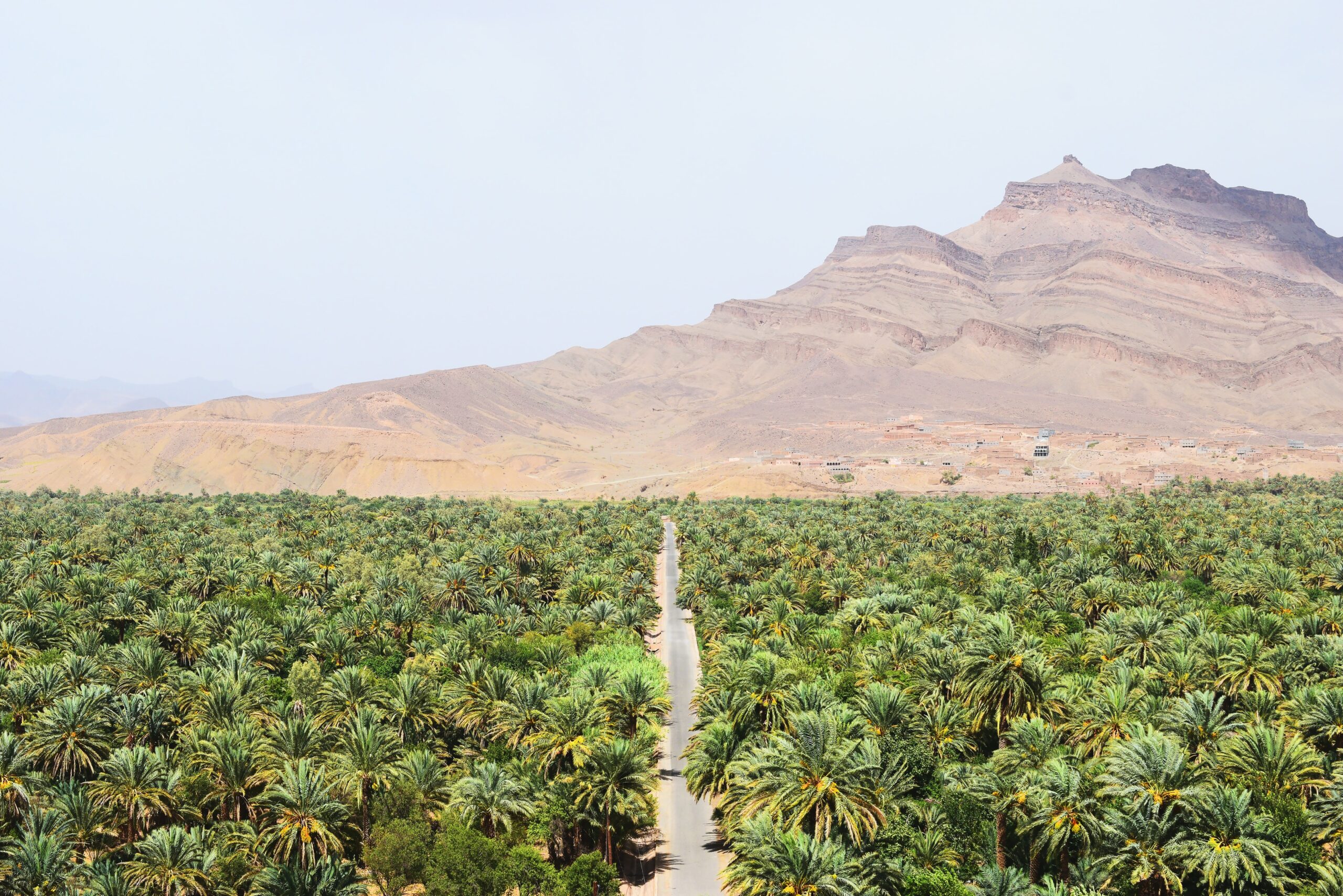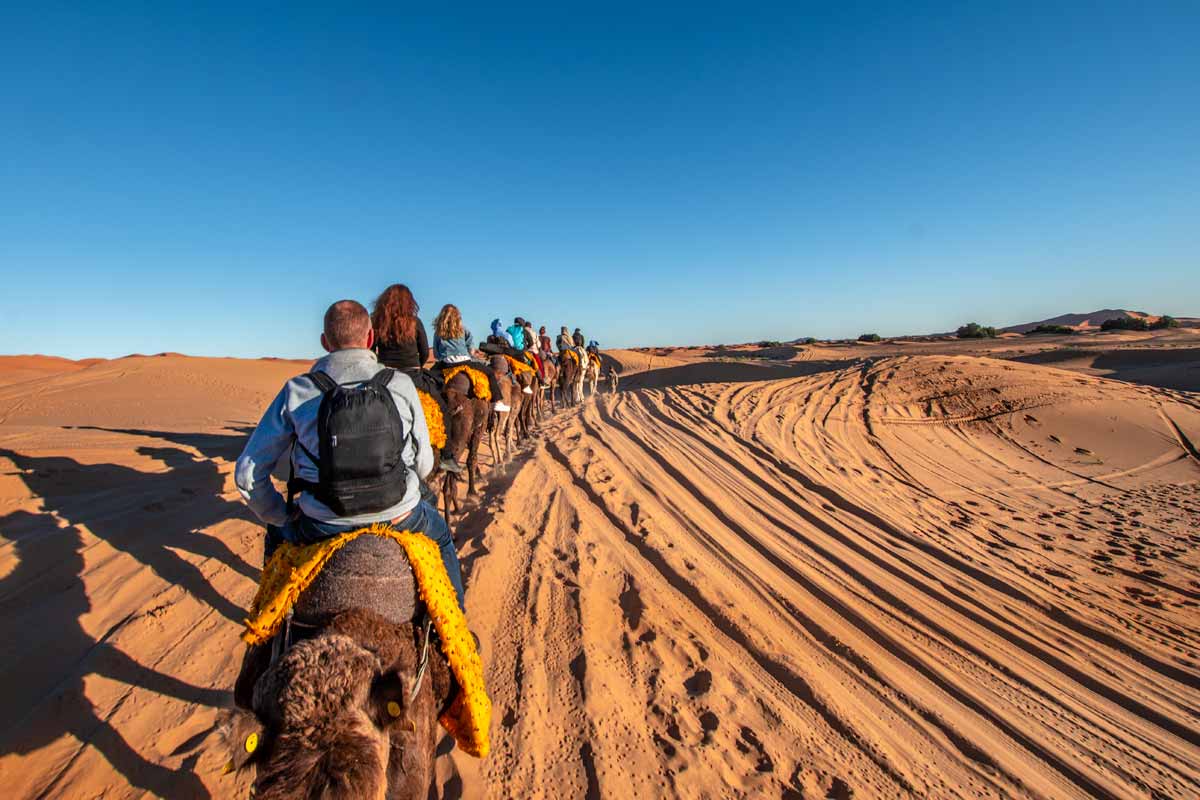 2 days Ouarzazate desert tour Includes and Excludes:
English or Spanish speaking driver.
Overnight at desert camp.
Monuments fees (optional).
Vegetarian food is available.
Sleeping bag is not needed.
Interested in the tour ? Book Now
Please enter a few details in the form below. Within a few hours, one of our team members will contact you to discuss your enquiry.
We will gladly accept online payments as well as cash in person.
We generally ask for a small deposit via Paypal or any alternative payment method to confirm the 2 days Ouarzazate desert tour , and the remaining to be paid to your tour guide at the time of pick-up.
For a full refund, you must cancel at least 15 days prior to the tour' start date.
If you have any question regarding this tour feel free contact us and we will get back to you as soon as possible.
(+ 212) 704131562 / (+ 212) 638516333
2 days Ouarzazate desert tour related tours:
2 Days Tour From Marrakech to Zagoura
Duration: 2 Days & 1 Night
2 Days Tour From Marrakech to Merzouga
Duration: 2 Days & 1 Night
3 Days Tour From Marrakech to Merzouga
Duration : 3 Days & 2 Nights
4 Days Tour From Marrakech to Ouarzazate
Duration: 4  Days & 3 Nights
5 Days Tour From Marrakech to Merzouga
Duration : 5 Days & 4 Nights
6 Days Tour From Marrakech to Merzouga
Duration: 6 Days & 5 Nights
4 Days Tour From Marrakech to Ouarzazate
Duration : 4 Days & 3 Nights
3 Days Tour From Marrakech to Merzouga
Duration: 3 Days & 2 Nights
2 Days Tour from Fes to Marrakech
3 Days Tour from Fes to Merzouga
4 Days Tour from Fes to Merzouga
Duration: 4 Days & 3 Nights
5 Days Tour from Fes to Marrakech
Durtion: 5 Days & 4 Nights
6 Days Tour from Fes to Marrakech
Duration: 6 Days & 5 Nights
8 Days Tour from Fes to imperial cities
Duration: 8 Days & 7 Nights
1 Days Tour from Fes to Chefchaouan
5 Days Tour from Fes to Marrakech
Duration: 5 Days & 4 Nights
6 Days Tour from Casablanca to Marrakech
7 Days Tour from Casablanca to Marrakech
Duration: 7 Days & 6 Nights
8 Days Tour from Casablanca to Marrakech
Duration: 8 Days & 7 Nights
15 Days Tour from Casablanca to Marrakech
Duration: 15 Days & 14 Nights
6 Days Tour From Tangier to Marrakech
Duration : 6 Days & 5 Nights
10 Days Tour From Tangier to Marrakech
Duration: 10 Days & 9 Nights
3 Days Tour From Marrakech to Merzouga
Duration: 2 Days & 1 Night
5 Days Tour From Marrakech to Merzouga
Duration: 5 Days & 4 Nights