Best 1 day trip from Ouarzazate
Your 1 day trip from Ouarzazate can be modified and designed according to your requirements.
Excellent services
Since our first purpose is to make our clients happy, we provide the finest possible service throughout your trip with Morocco Tours Company.
Multilingual drivers
Our drivers are fluent in a variety of languages and will, of course, be happy to offer their insider knowledge about all of the most intriguing destinations.
+ 6 Hours/D
Your trip with us will include plenty of rest stops and a manageable driving distance, so you'll have plenty of time to visit and learn about the most interesting sights.
Comfortable vehicles
For your comfort and enjoyment, we only offer the latest and most advanced 4×4 vehicles.
Overview of 1 day trip from Ouarzazate :
The most well-known kasbahs in Ouarzazate are Talouet and Ait Ben Haddou, which represent an example of berber architecture. Also, They show the impact of regional tribes and multigenerational life and berber life style. In order to reach one of these Kasbahs you should go through the stunning Ounila Valley and pass through spectacular berber settlements.
In this day trip from Ouarzazate, you will get to visit the famous Ait Ben Haddou Kasbah, UNESCO world heritage site, and best location for film makers, This ancient Kasbah is where several movies have been shot. While there you can go with local guide to explore the insight of this walled kasbah.
your 1 day trip from ouarzazate takes you to the film studio. Following that, drive along the way crossing the Ounila Valley, Enjoy the scenic views along the way. Make  a visit to the palace of Glaoui family and the famous  Talouet kasbah.  Late afternoon, we drive back to Ouarzazate where your day trip from ouarzazate ends.
Highlights of 1 day trip from Ouarzazate:
1 day trip from Ouarzazate Itinerary:
Day 1: Ouarzazate – Dades Gorges – Merzouga:
your day trip from Ouarzazate departs from your accommodation at 8: 00 a.m. drive to the famous Ait Ben Haddou, This kasbah situated few kelometers from Ouarzazate. Ait Ben Haddou Kasbah sets as one of the nineth UNESCO world heritage sites in Morocco. Since 1987, the Ait Ben Haddou Kasbah has been listed by UNESCO as a world heritage site. The kasbah is regarded as a very exceptional tourist attraction and a favorite location for filmmakers. Gladiator and Game of Thrones, among many other films, have been filmed here. 
The 1 day trip from Ouarzazate itinerary continues via the lovely Ounila Valley,  taking in the breathtaking vistas. Arriving at the  famous Talouet Kasbah.The kasbah is one of the nicest to see in the area even though it is far from the major route that connects Ouarzazate to Marrakech.in the afternoon, we go to the Ouarzazate Film Studio to witness some of the incredible sculptures that were utilized for the movies. We then go to another sight in Ouarzazate after that. Drop you off at the airport or your hotel.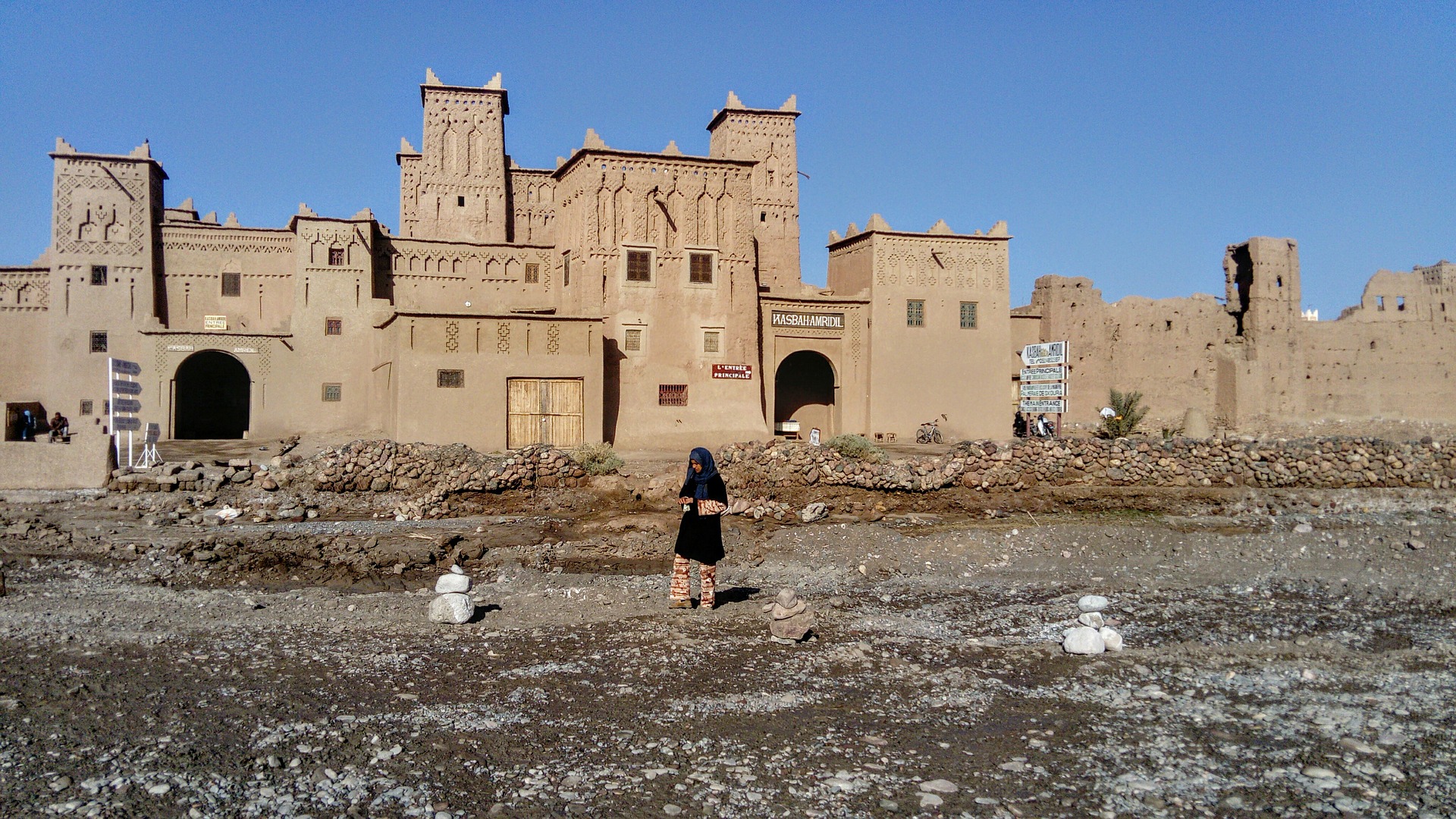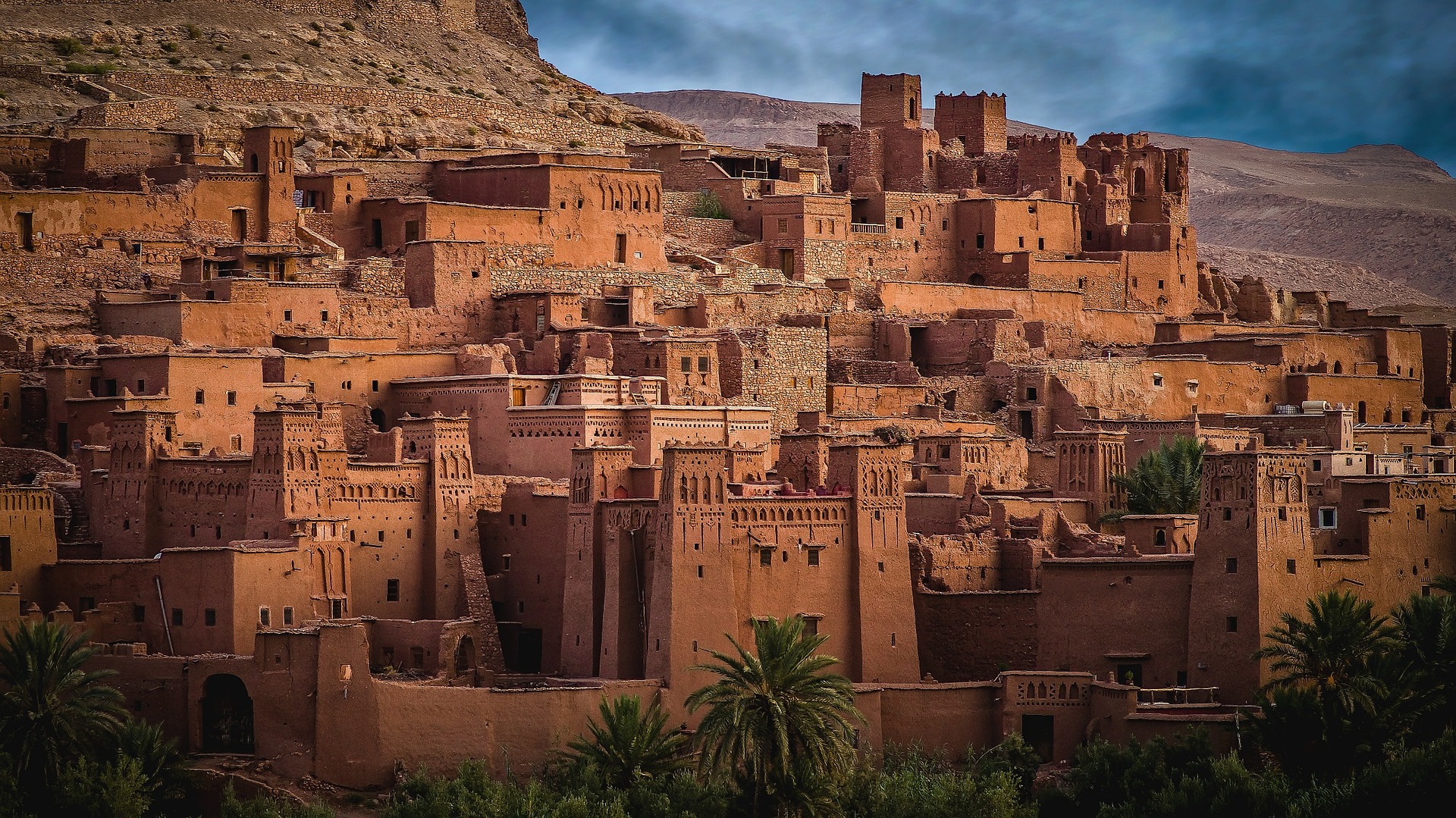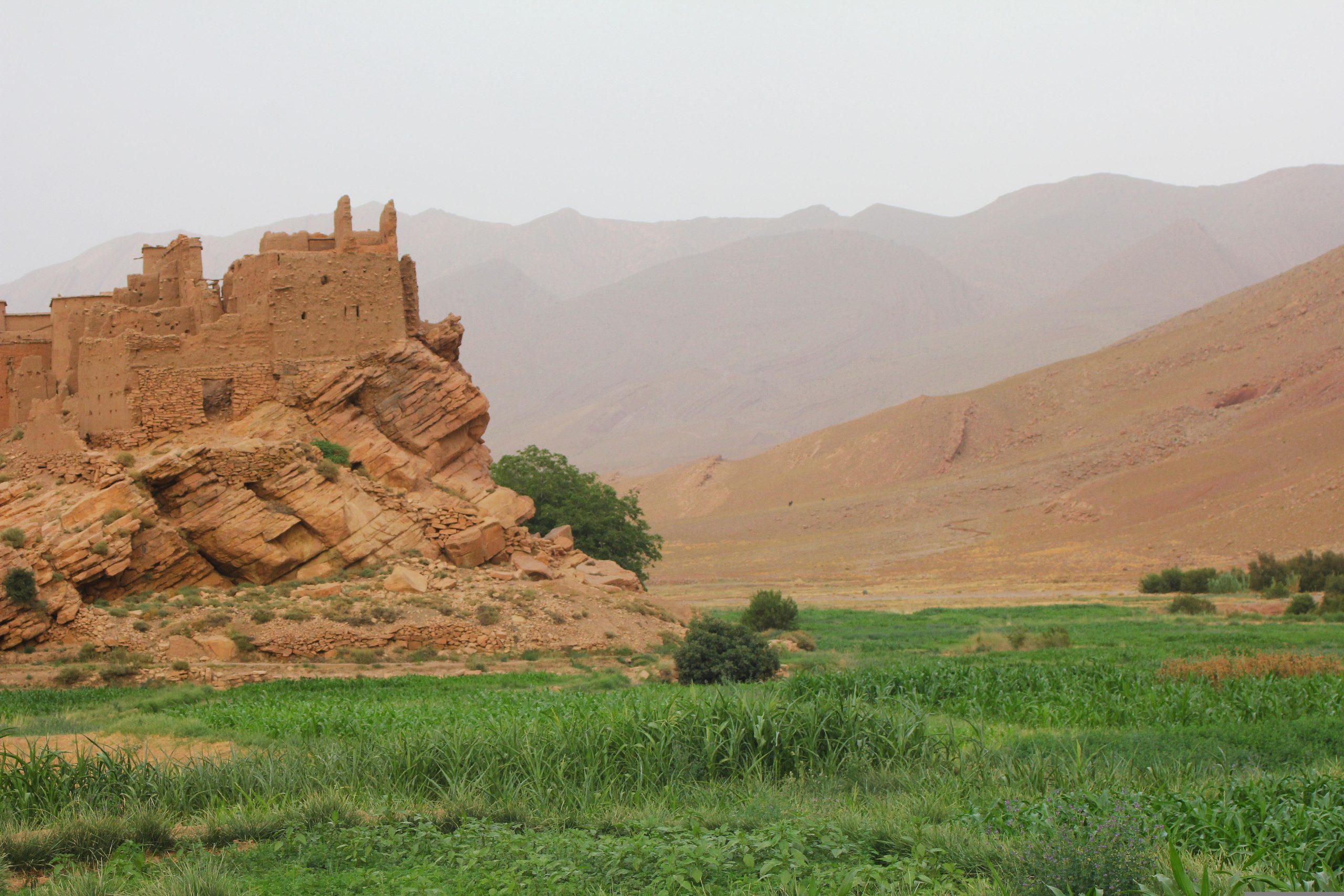 1 day trip from Ouarzazate Includes and Excludes:
English or Spanish speaking driver.
Monuments fees (optional).
Vegetarian food is available.
Sleeping bag is not needed.
Interested in the tour ? Book Now
Please enter a few details in the form below. Within a few hours, one of our team members will contact you to discuss your enquiry.
We will gladly accept online payments as well as cash in person.
We generally ask for a small deposit via Paypal or any alternative payment method to confirm the 1 day trip from Ouarzazate, and the remaining to be paid to your tour guide at the time of pick-up.
For a full refund, you must cancel at least 15 days prior to the tour' start date.
If you have any question regarding this tour feel free contact us and we will get back to you as soon as possible.
(+ 212) 704131562 / (+ 212) 638516333
1 day trip From Ouarzazate related tours:
2 Days Tour From Marrakech to Zagoura
Duration: 2 Days & 1 Night
2 Days Tour From Marrakech to Merzouga
Duration: 2 Days & 1 Night
3 Days Tour From Marrakech to Merzouga
Duration : 3 Days & 2 Nights
8 Days Tour From Fes to the Imperial cities
Duration: 8  Days & 7 Nights
5 Days Tour From Marrakech to Merzouga
Duration : 5 Days & 4 Nights
6 Days Tour From Marrakech to Merzouga
Duration: 6 Days & 5 Nights
4 Days Tour From Marrakech to Ouarzazate
Duration : 4 Days & 3 Nights
7 Days Tour From Casablanca to Marrakech
Duration: 7 Days & 6 Nights
2 Days Tour from Fes to Marrakech
3 Days Tour from Fes to Merzouga
4 Days Tour from Fes to Merzouga
Duration: 4 Days & 3 Nights
5 Days Tour from Fes to Marrakech
Durtion: 5 Days & 4 Nights
6 Days Tour From Tangier to Marrakech
Duration : 6 Days & 5 Nights
10 Days Tour From Tangier to Marrakech
Duration: 10 Days & 9 Nights
3 Days Tour From Fes to Merzouga
Duration: 2 Days & 1 Night
12 Days Tour From Casablanca to Marrakech
Duration: 12 Days & 11 Nights
1 days Trip From Fes to Chefchaouen
1 day Trip From Marrakech to Imlil
5 Days Tour From Marrakech to Merzouga
Duration: 5 Days & 4 Night
15 Days Tour From Casablanca to Marrakech
Duration: 15 Days & 14 Nights