" Traveling, It leaves you speechless, then turns you into a storytelle" Ibn Battuta
Merzouga Sahara Desert: مرزوقة
Merzouga City is a charming little town in Morocco's south-eastern region. In fact, Many people come to see the city's famous towering orange sandhills, which are the city's most notable feature as well as   It's a fantastic location because it's surrounded by beautiful Golden sand hills. As a result, Spending a night in a beautiful desert camp in the middle of the desert has a distinct flavor you can't imagine how lovely it is, Merzouga is largely made up of tiny areas, near the Erg Chebbi sand dunes there are Hassi Lbied, Tanamoust, Takoujt and Khamlia. 
Merzouga is a gateway to the Sahara Desert and a perfect site to try out a variety of activities such as camel trekking, sand surfing, and Moto Quad Adventures, among others. Merzouga is known for its Erg Chebbi High Sand Dune. Take our trips to make the most of your time in the Sahara desert of Merzouga. It is one of Morocco top Attractions to visit.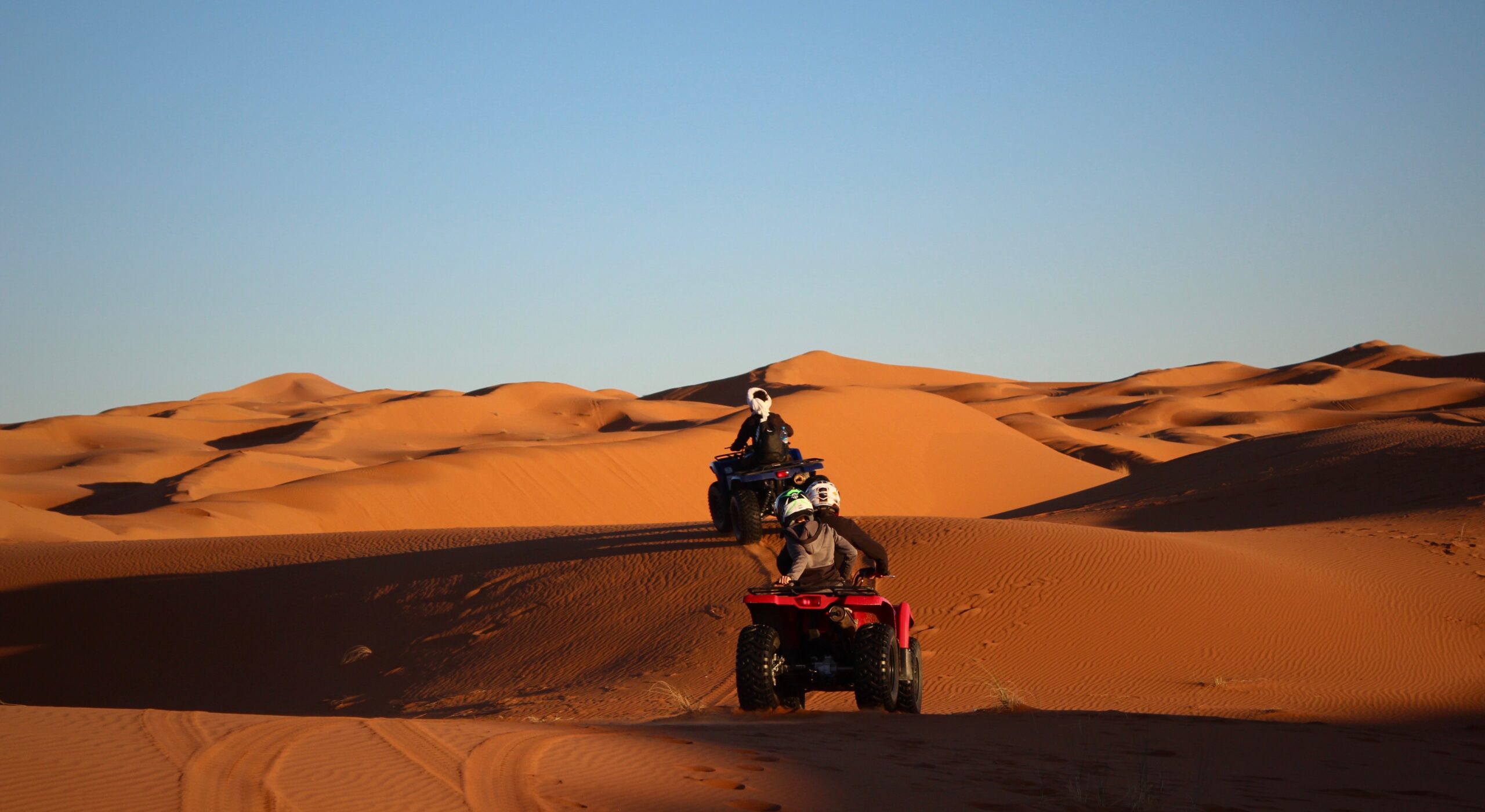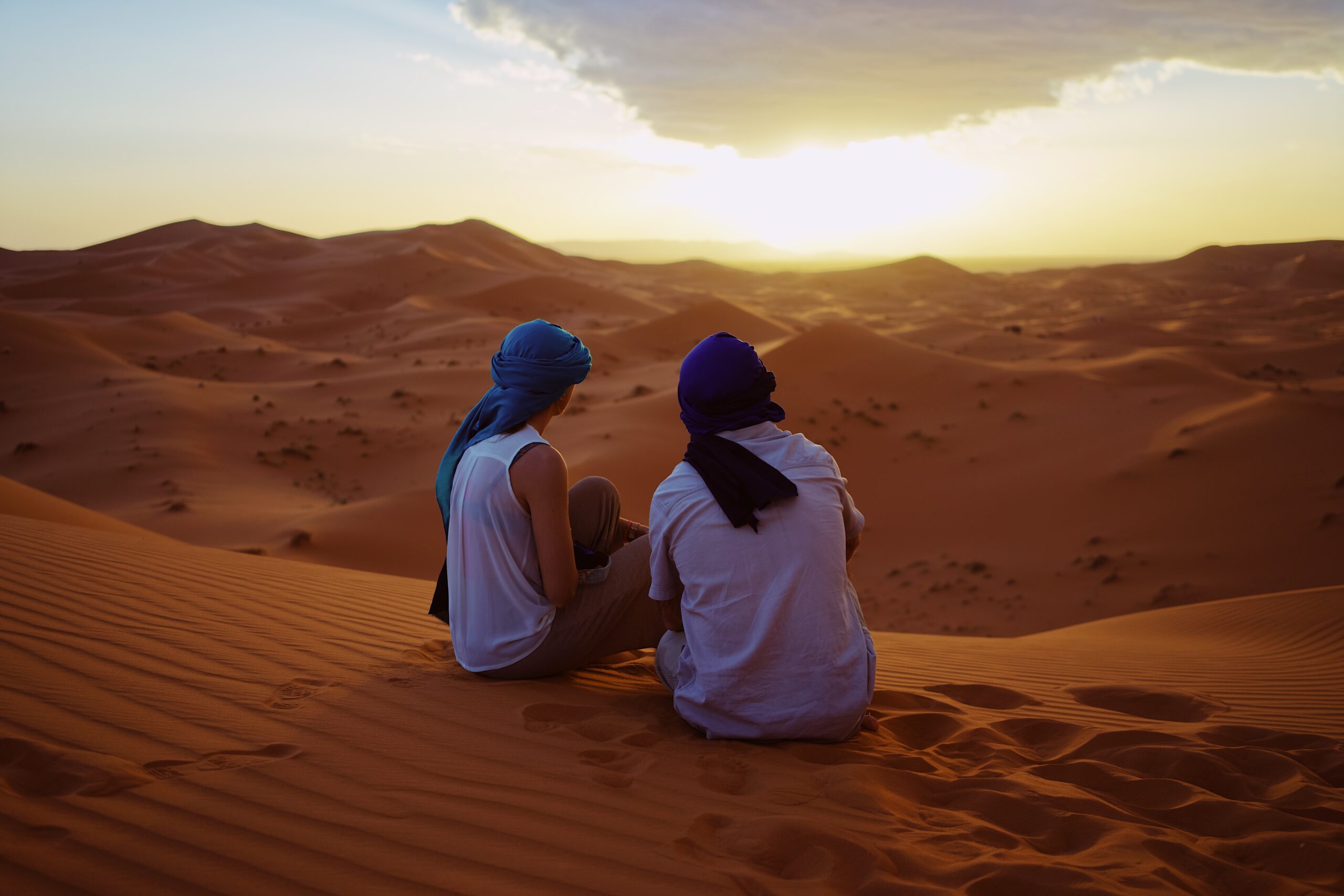 Fez, Morocco's oldest city, is known for its many historical sites, including the Royal Palace, Al Quarawiyin mosque, and Quarawiyin university , the world's oldest university. Fez also has a large number of mosques. Additionally, the city is unique among Moroccan cities in that it has tanneries, where new shoes and clothing are made from leather in vibrant colors that are truly gorgeous. As a result, Fez has developed a reputation as one of the country's most attractive locations. Fes or Fez is one of Morocco top attractions where you can start your Fes tour.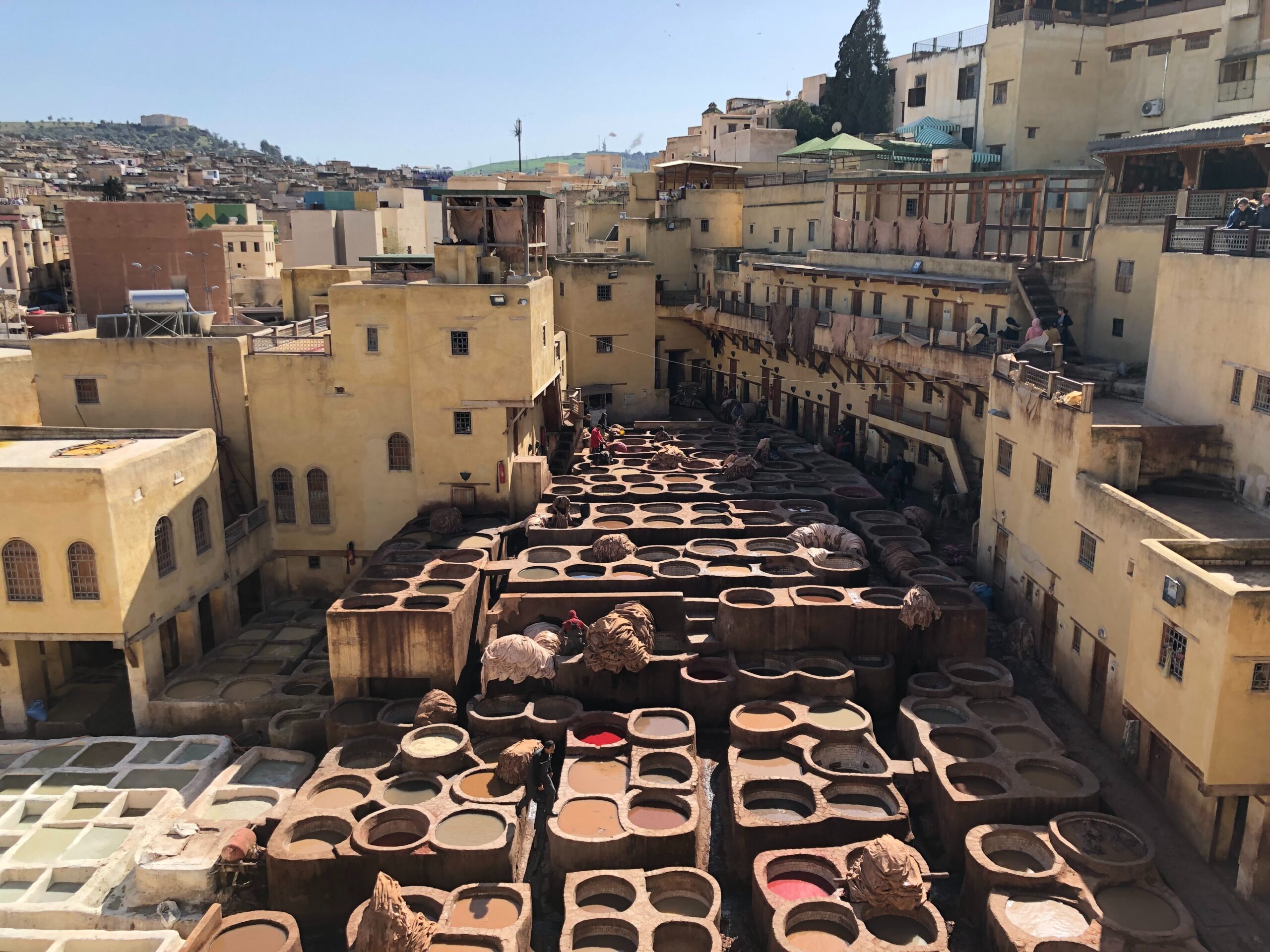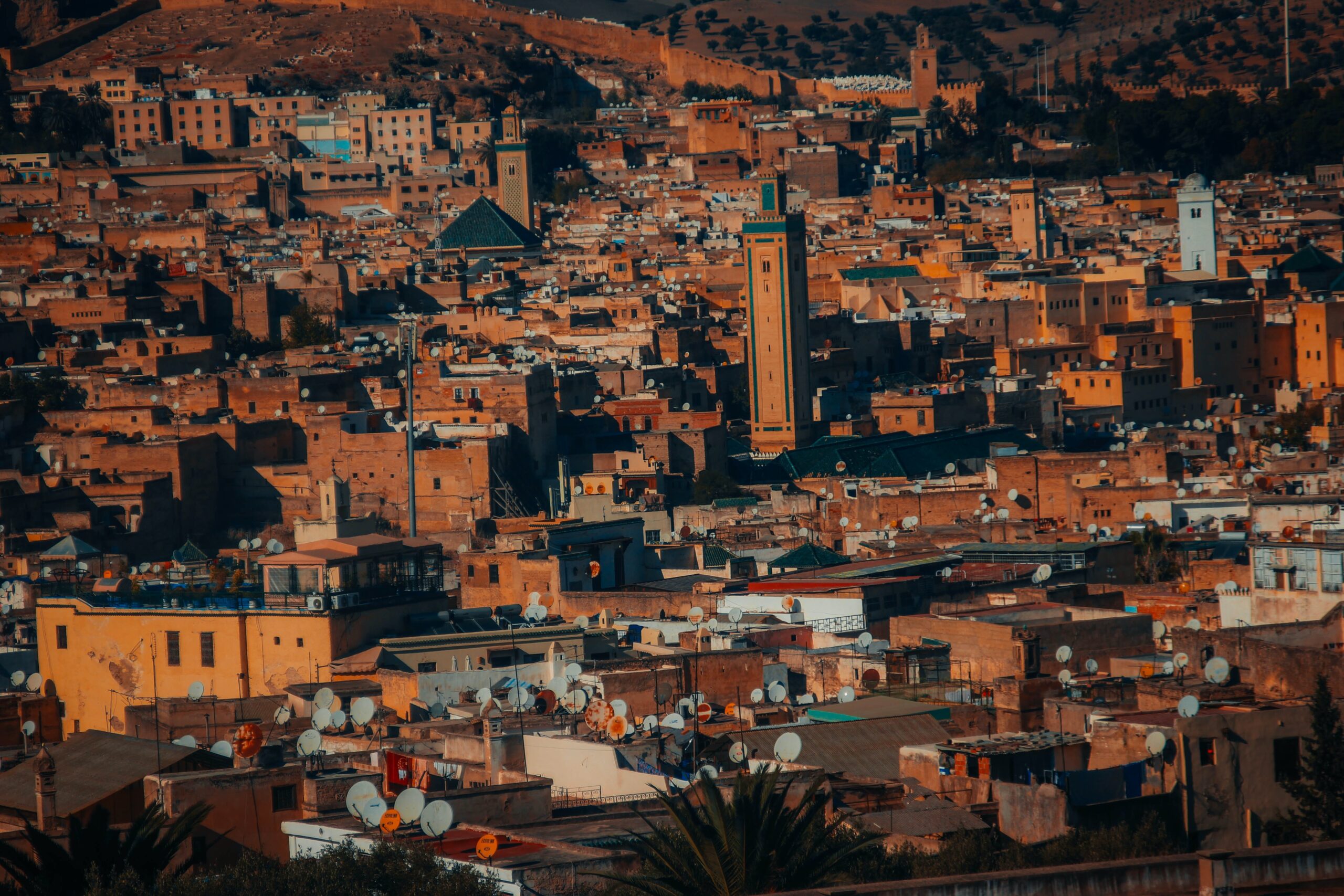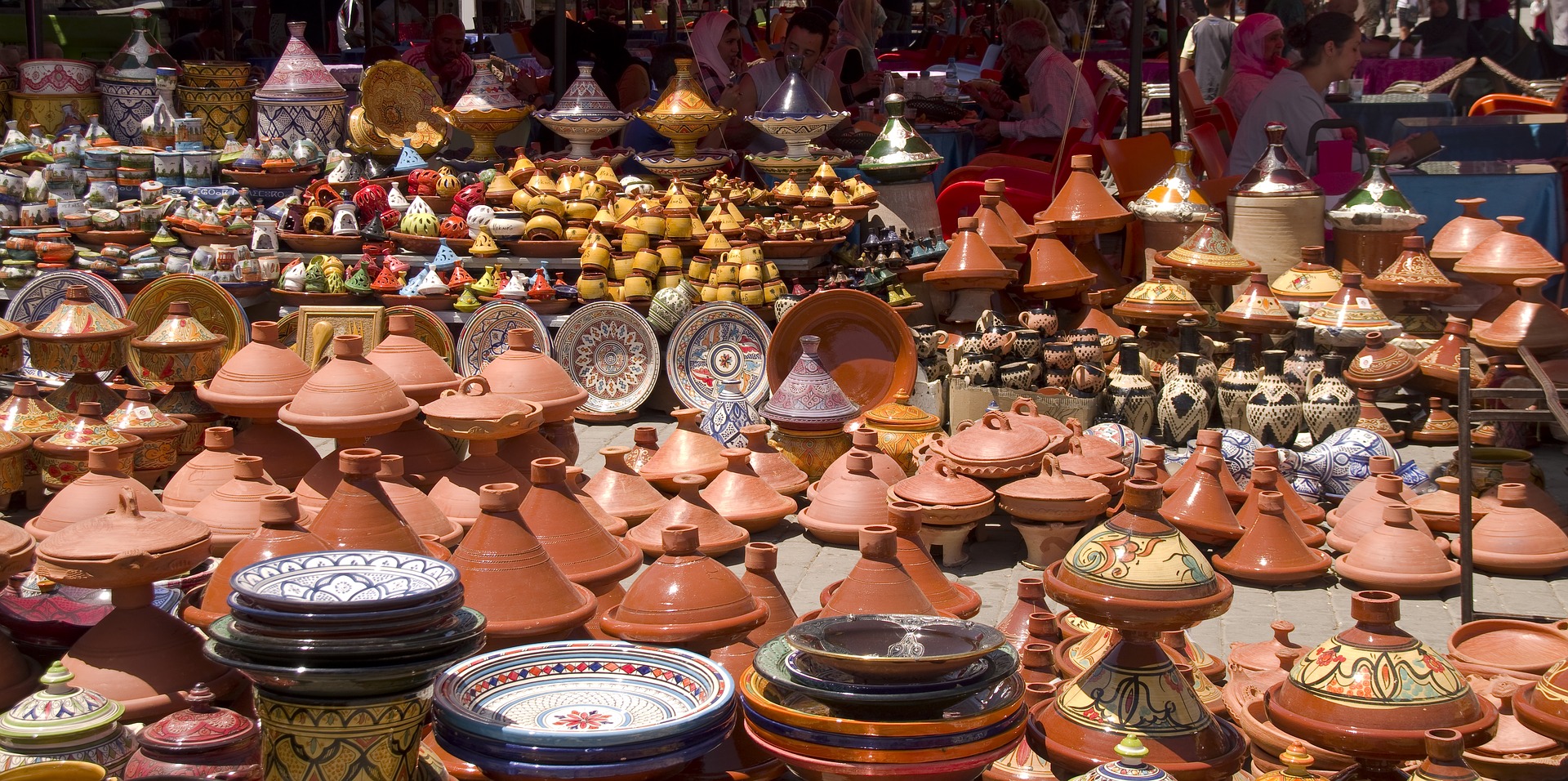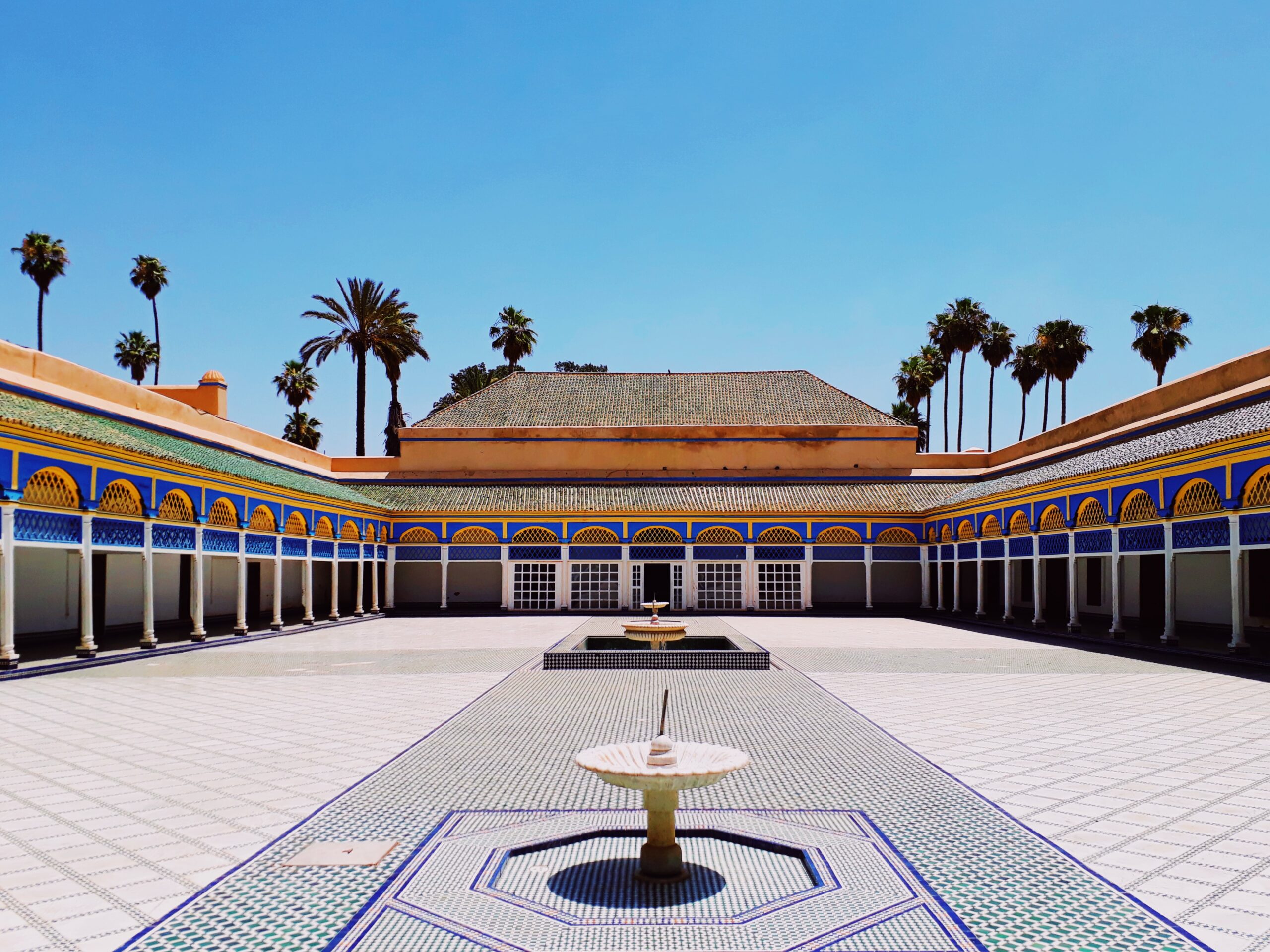 Volubilis & Meknes: وليلي
A Roman building can still be found in Morocco. Volubilis,   is close to the city of Meknes. Furthermore, Elhdim Square, Bab Mansour, and Moulay Ismail University are also among the city's most popular tourist attractions. Moreover, Sultan Moulay Ismail founded Meknes and was in charge of building the city's crumbling fortifications as well as all of Meknes' well-known landmarks. as a result, He built Quara Prison in the middle of the city, which is one of Morocco's most dangerous prisons. In addition, Meknes is located in the heart of Morocco, making it a great place to start your journey of the nation.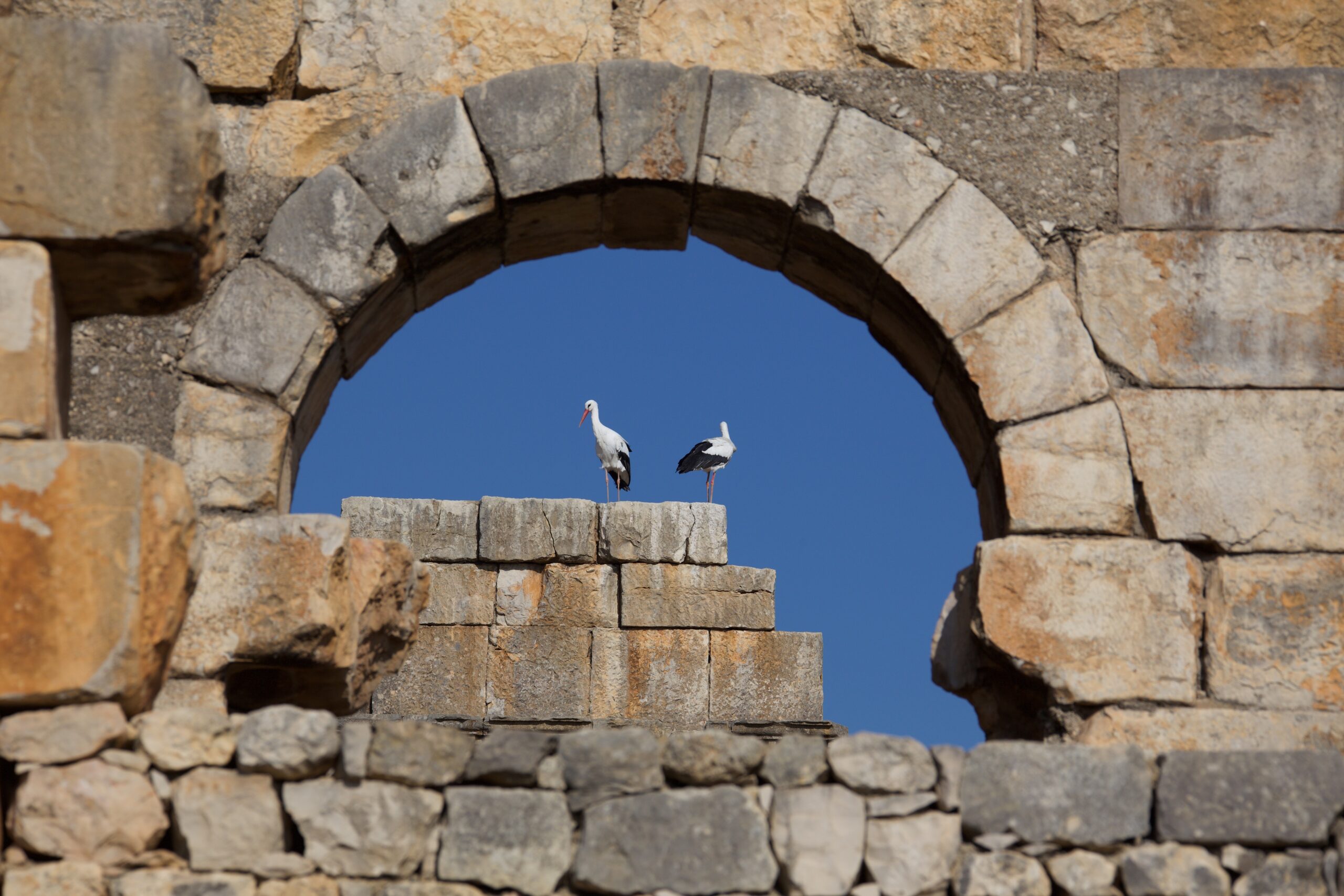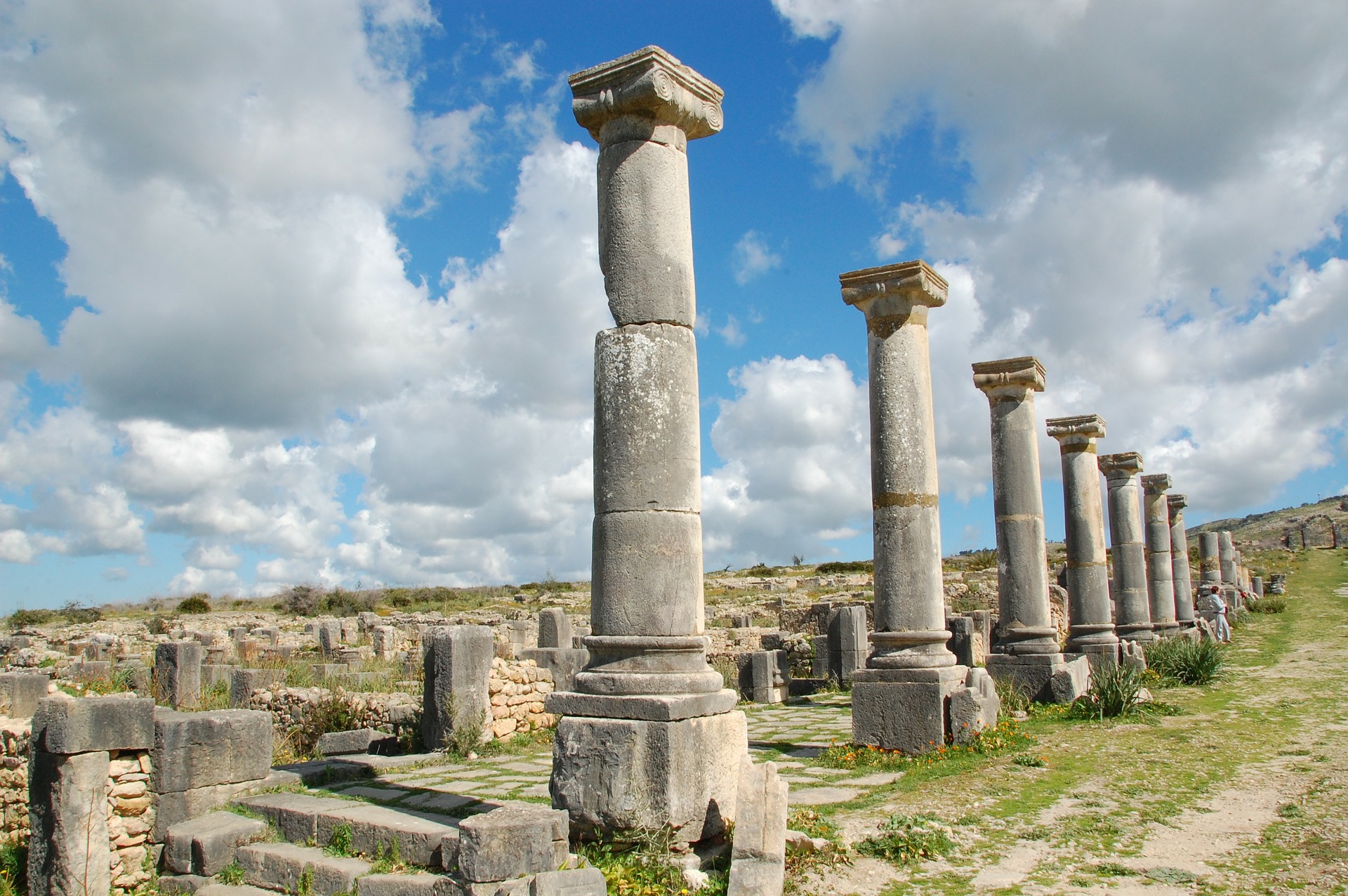 Chefchaouan ( the Blue pearl ): شفشاون
The Blue City is another name for Chafechaouan. It is a lovely city in Morocco's northwestern region. Chefchaouan is however a quiet city with affordable housing, and it is noted for its distinctive and steady color. The city, which is framed by beautifully painted buildings and a stunning blue sky, is the most breathtaking part. Moreover,  The name of the city comes from the mountain peaks, and it literally means "look at the goat's horns." Chaouen, as the locals call it, is where hancrafts are made, which cannot be found elsewhere.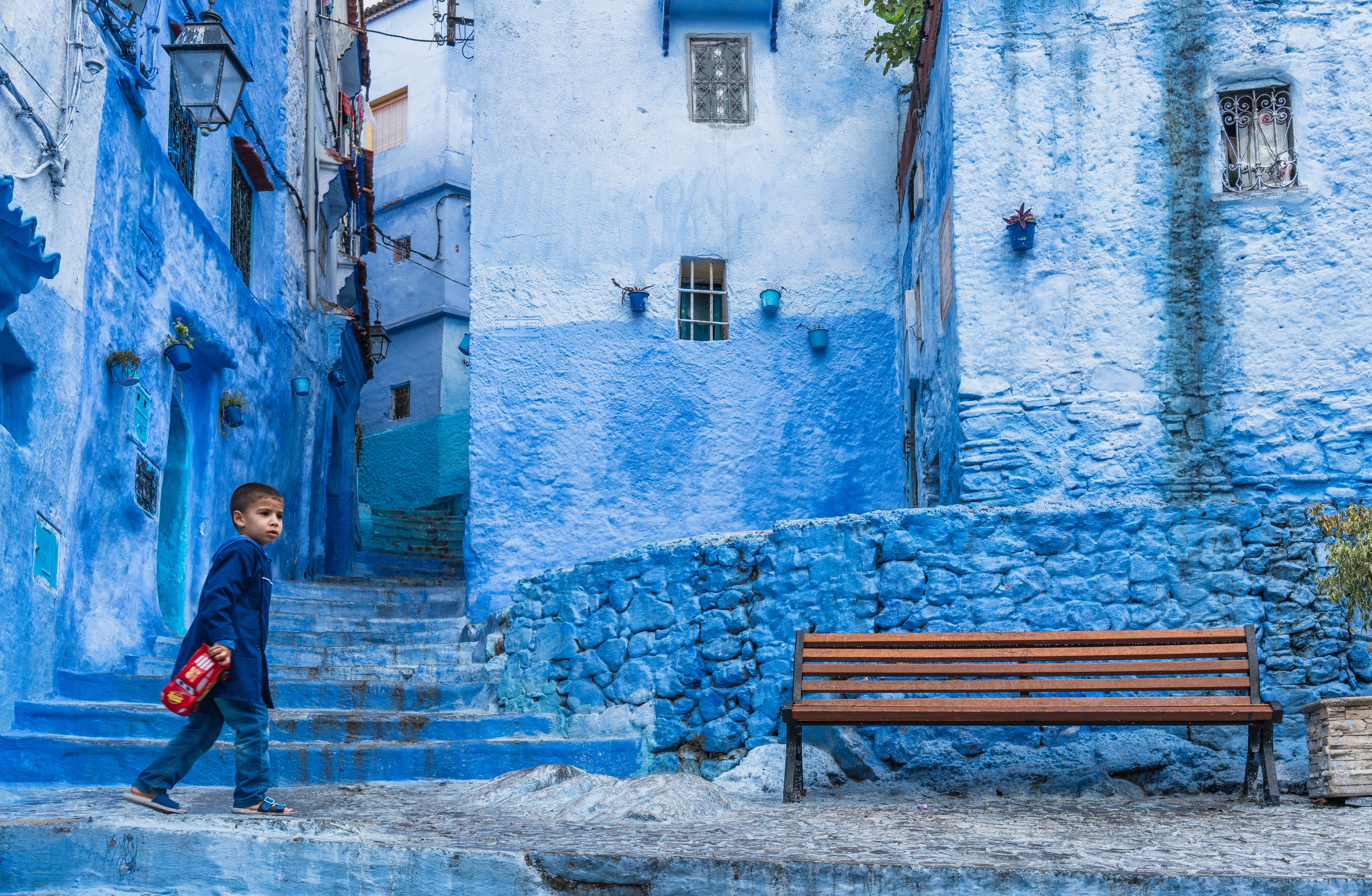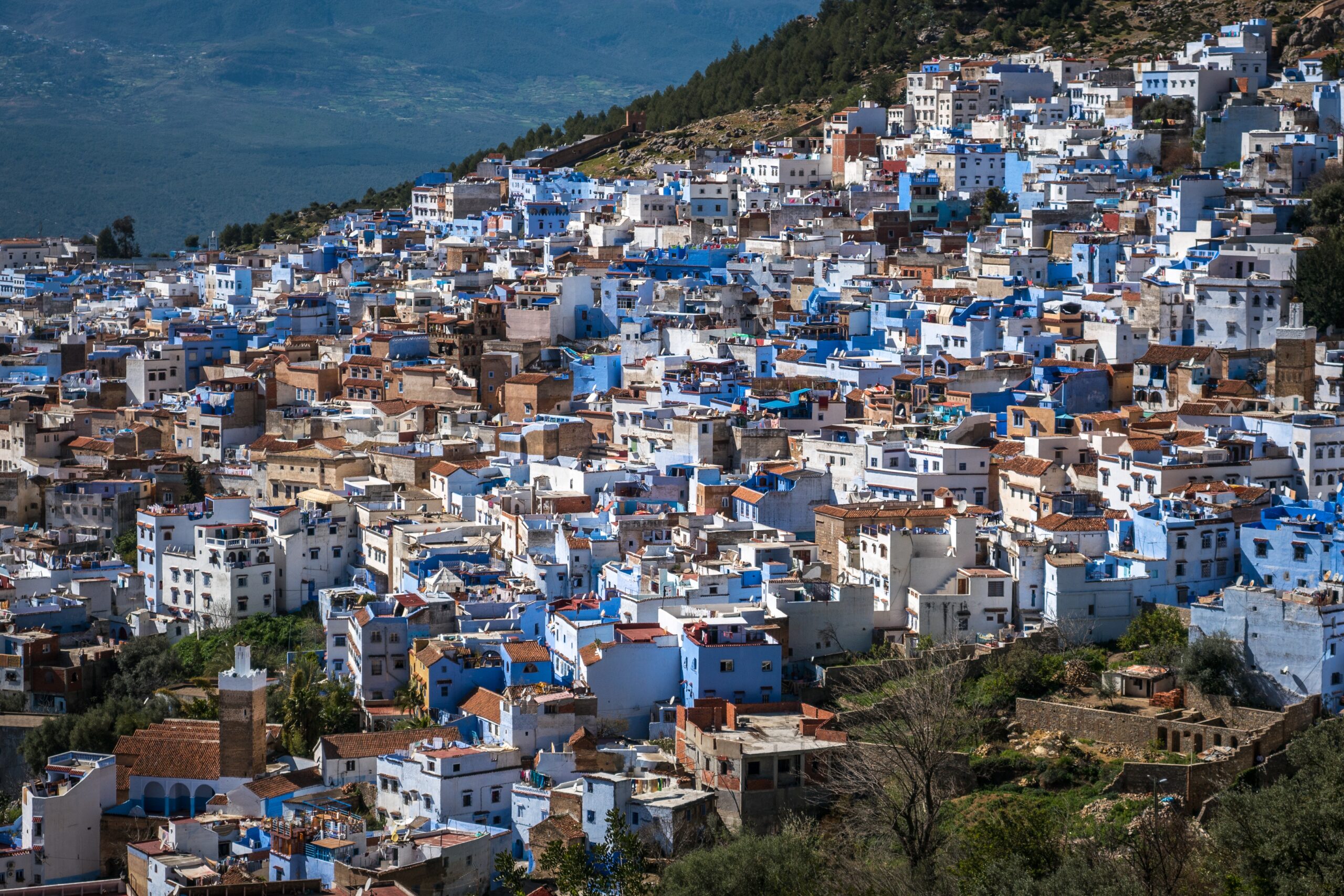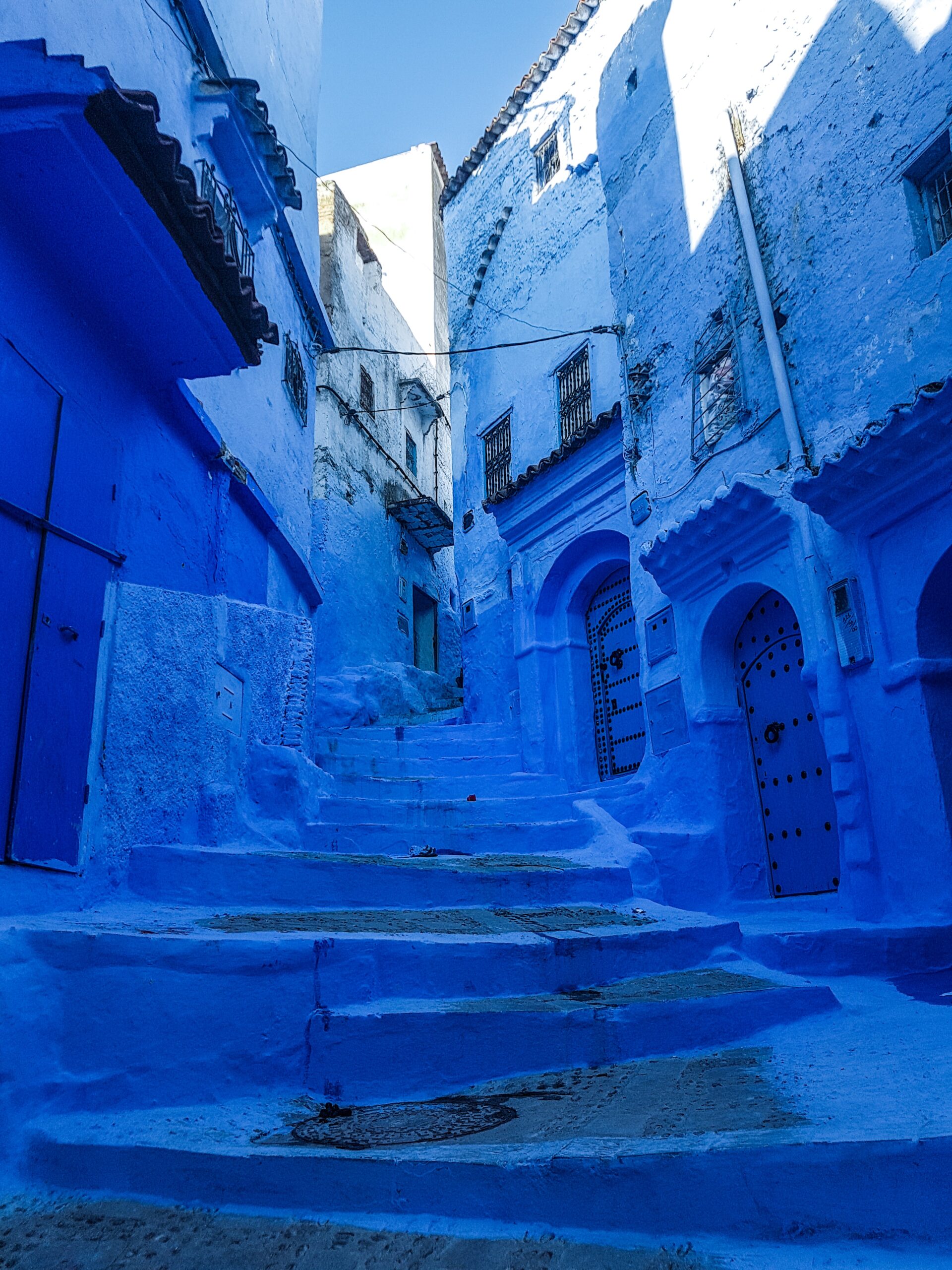 Essaouira ( the windy city): الصويرة
Essaouira City: The Windy City is a lovely port city on the Atlantic Ocean that is just beginning to be explored. This city is lots of lovely spots. Most importantly, Essaouira is one of the best places in the world to go windsurfing and kiteboarding, and it has a variety of bazaars (where carpets are sold). Additionally, Essaouira offers a laid-back, relaxed atmosphere.  Additionally, Essaouira or Mogador is classified as a UNESCO World Heritage site since 2001 for being an astonishing tourist site.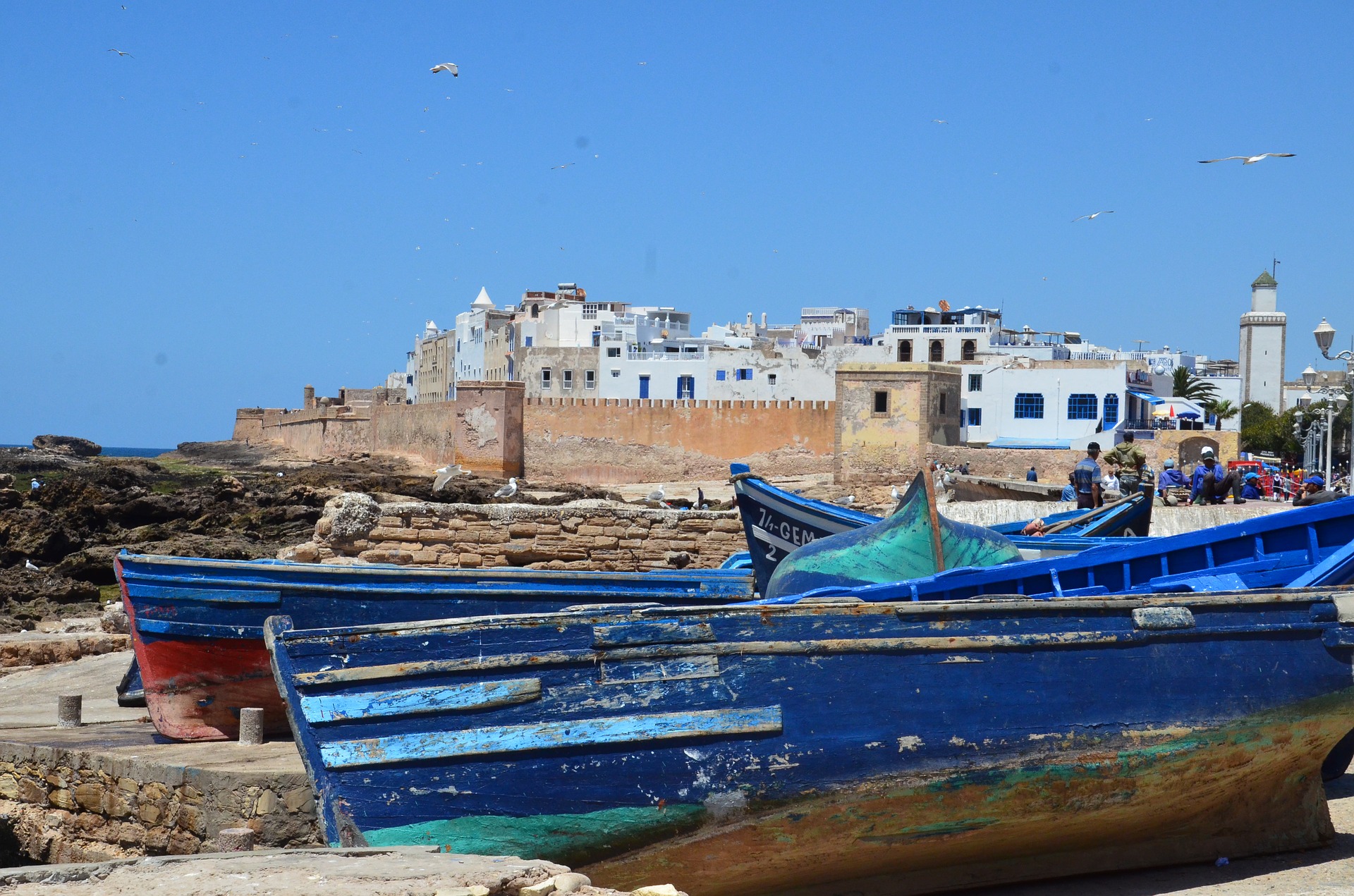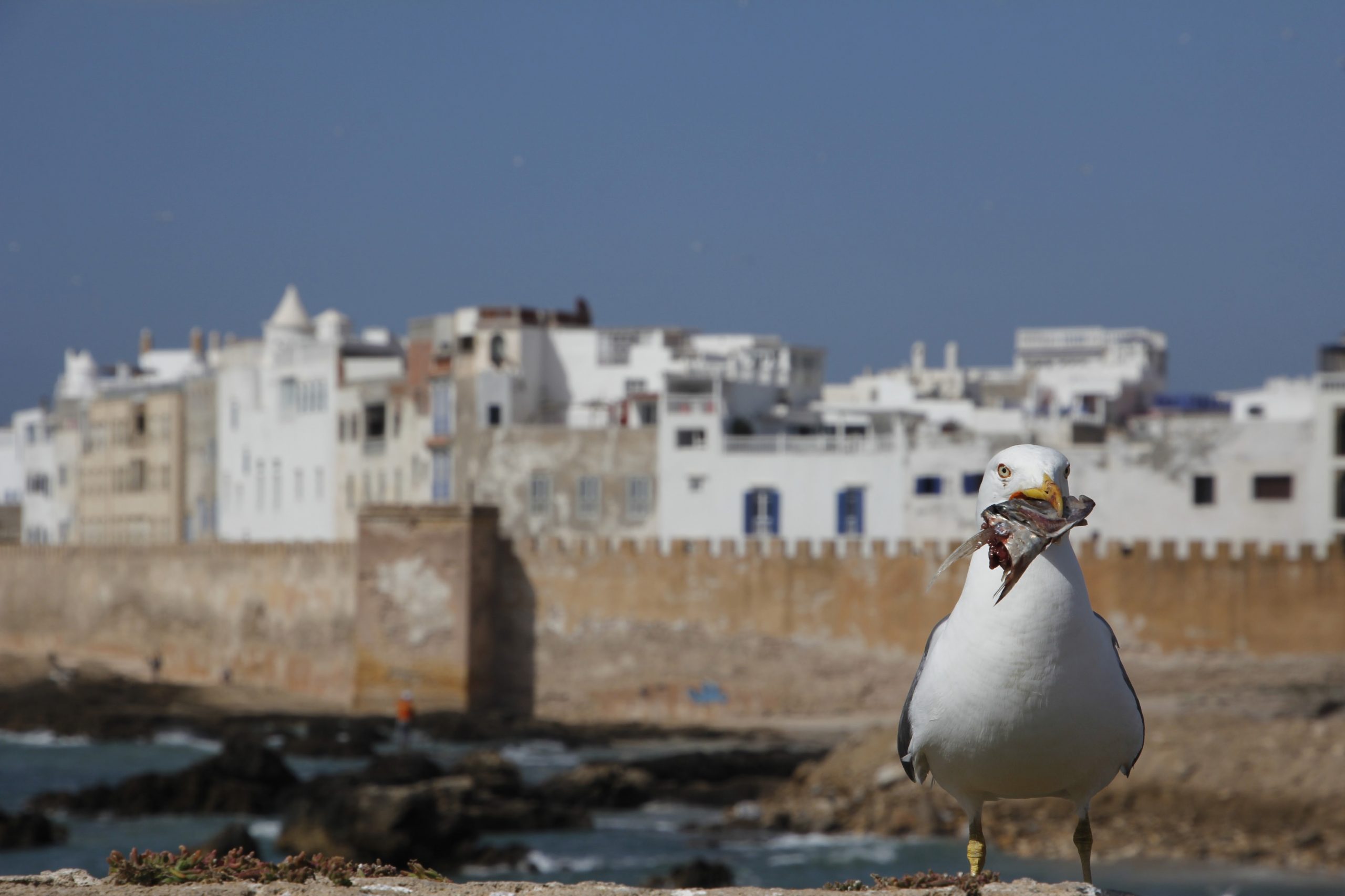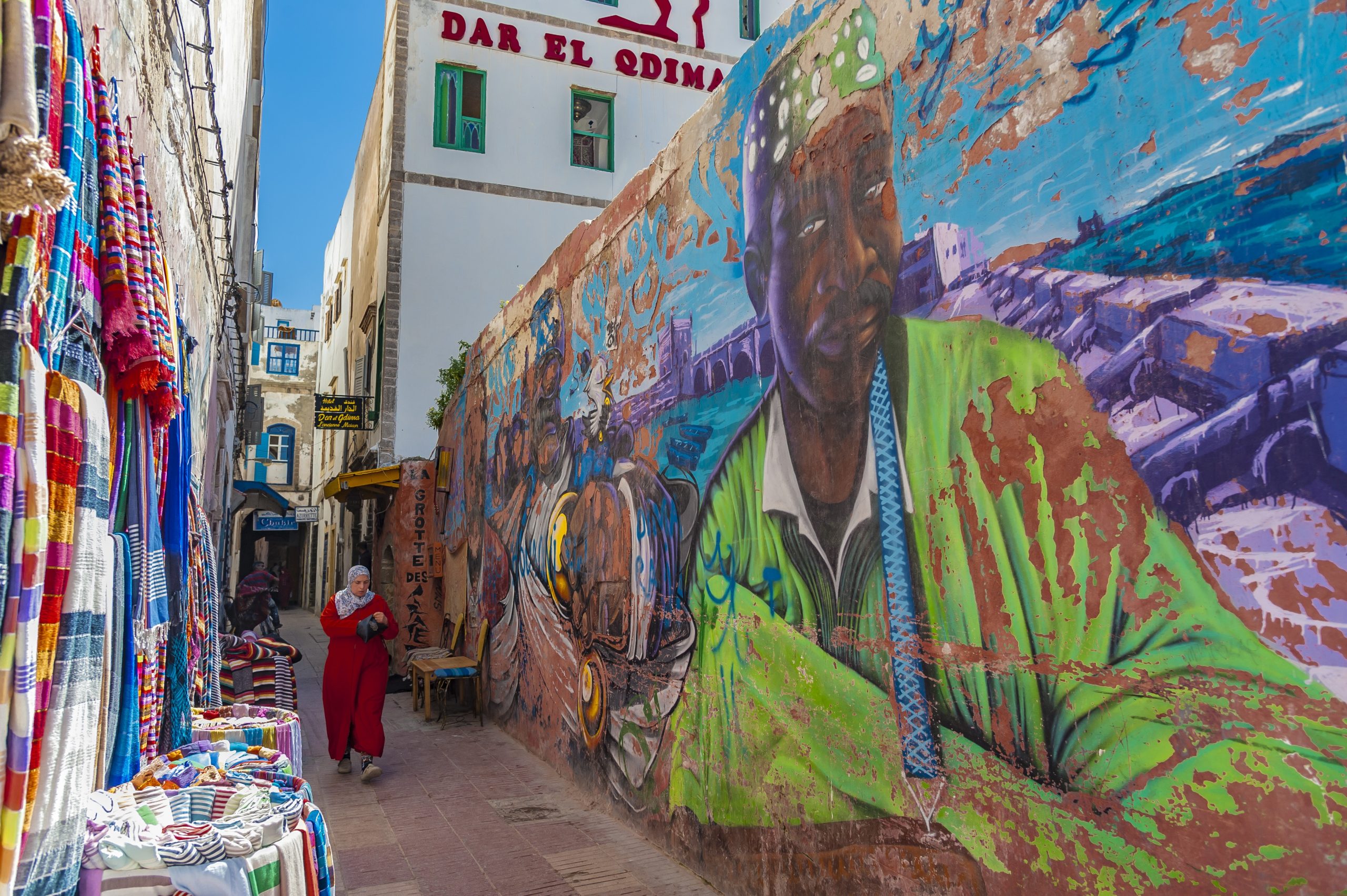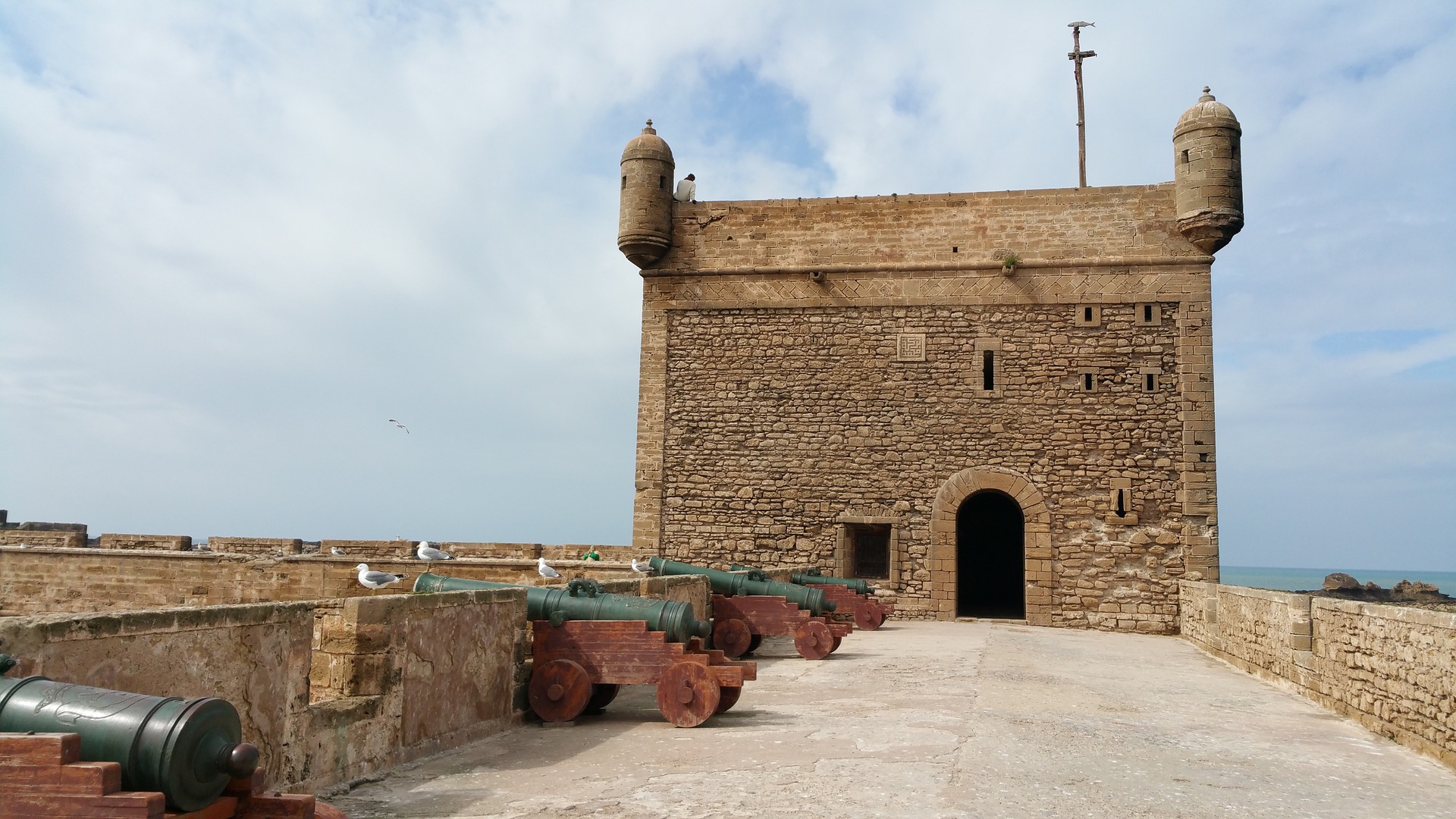 Rabat City: Is the capital city of Morocco with a rich history and culture; it was built by Almouhad; the city's public streets and squares are beautifully designed with mind-boggling wonders; it is a seaside city situated in northern part of Morocco; it is a one of Morocco top attractions. that you can visit.  UDAYA in Rabat is another fantastic city sight, it is an old stronghold  with a museum and gardens where you can roam and enjoy your free time; it also has an excellent view of  the atlantic ocean. Rabat also has a slew of other tourist attractions  and museums including ; Bab Chellah, Almohad walls and Royal Palace. Rabat is registered as a UNESCO World Heritage site.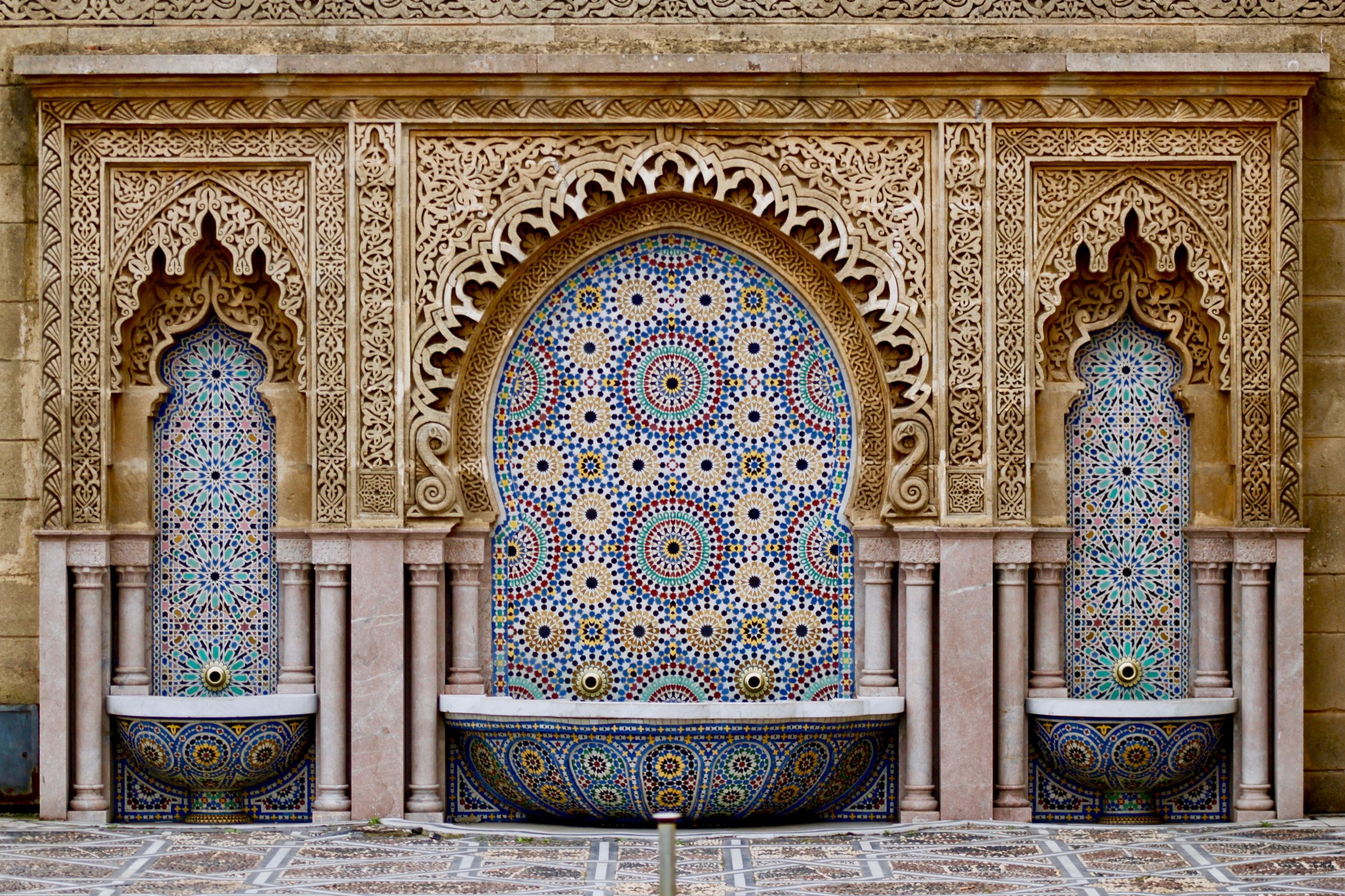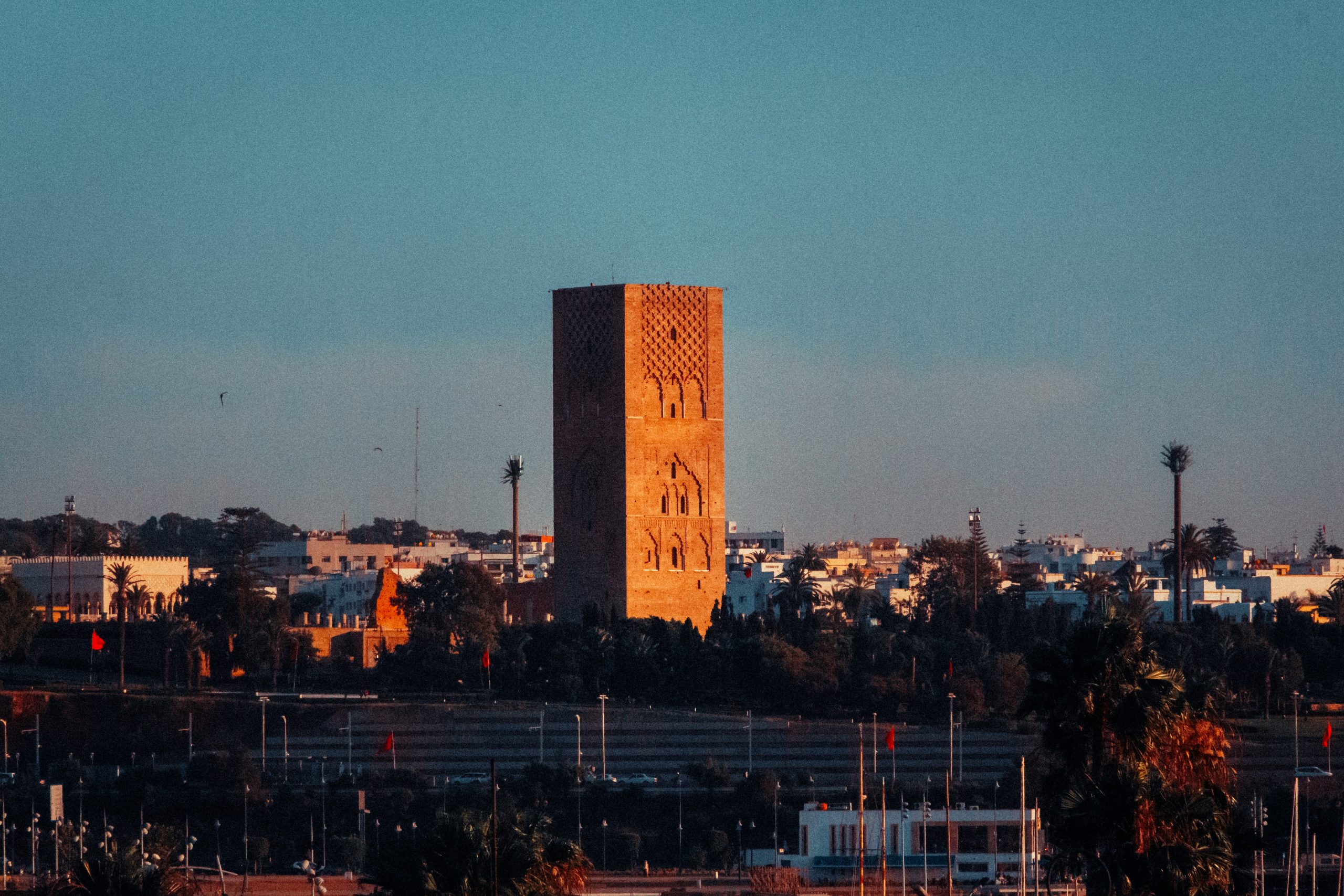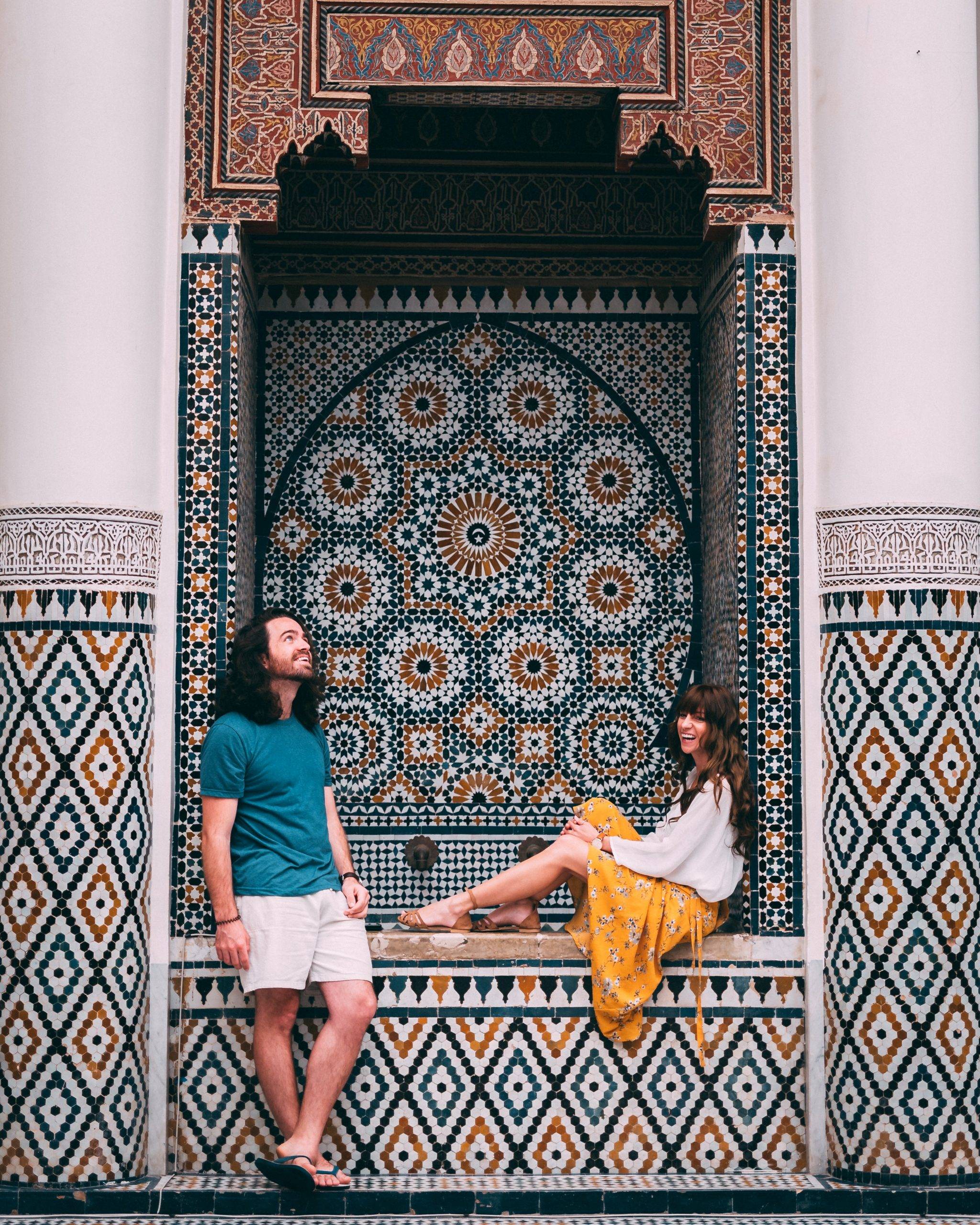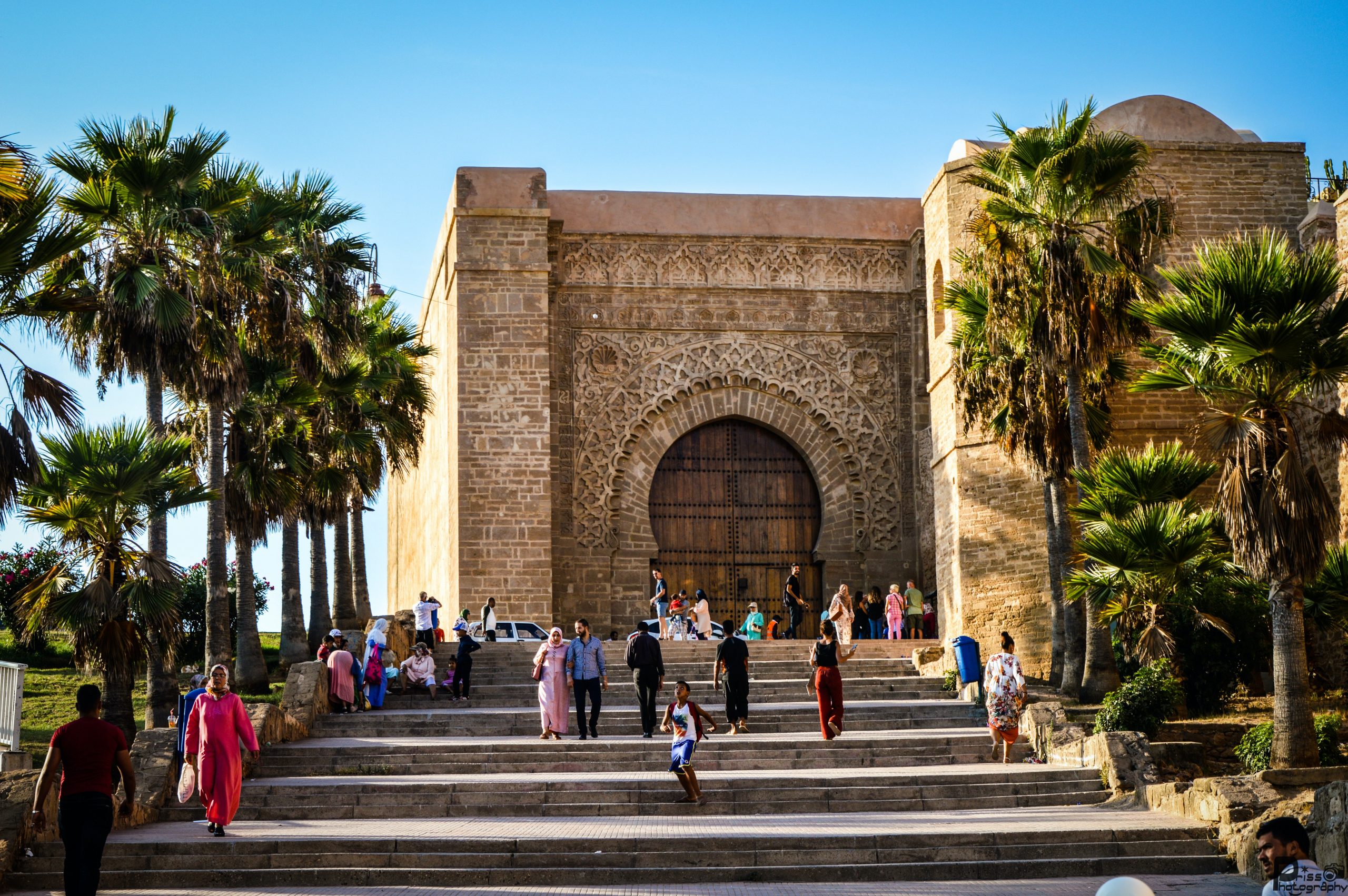 Morocco's southernmost city, Ouarzazate, is a stunning place to visit. The walled village of Ait Ben Haddou, a UNESCO World Heritage Site, is one of the most popular tourist attractions in Ouarzazate, which provides an abundance of beautiful landscapes. Ouarzazate is well-known for being one of Morocco top attractions. Ouarzazate Ait Ben Haddou is known for its captivating buildings; the Kasbah is where a bulk of movies and Tv series were filmed such as; The Mummy, The Kingdom of Heaven, Babel, and The Lawrence of Arabia. Ait Ben Haddou is the most visited destination with Morocco Tours Company, It is situated nearby the city of Ouarzazate. The name of this Kasbah is derived from a tribal group,  Haddou is a leader and Ben means son or sons, So The Kasbah of Ait Ben Haddou was built by  the sons of Haddou. In order to enjoy the best stunning views of Ait Ben Haddou, you can go on a tour with one of our tour guide who will share with you great information about the History of this Kasbah.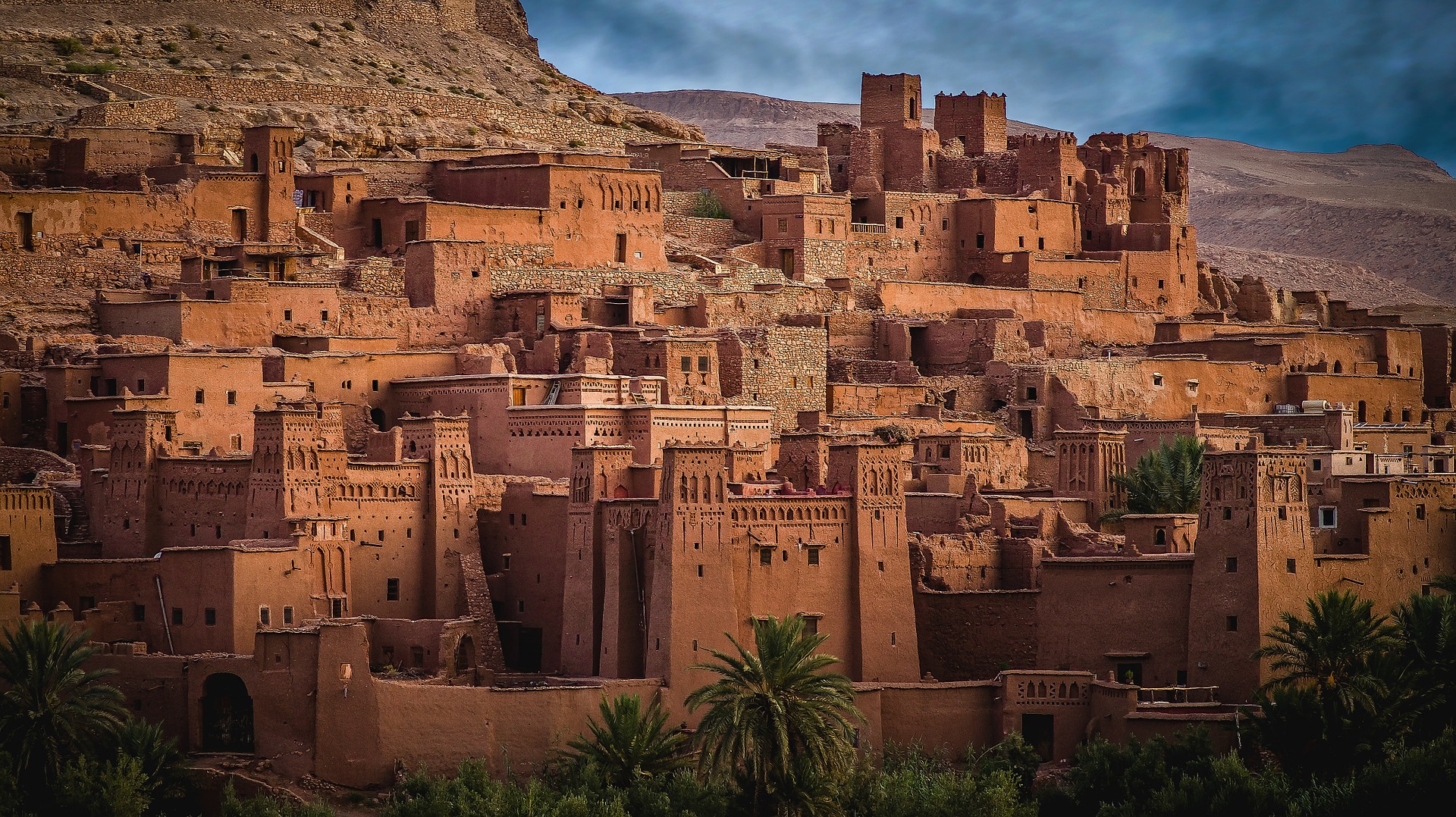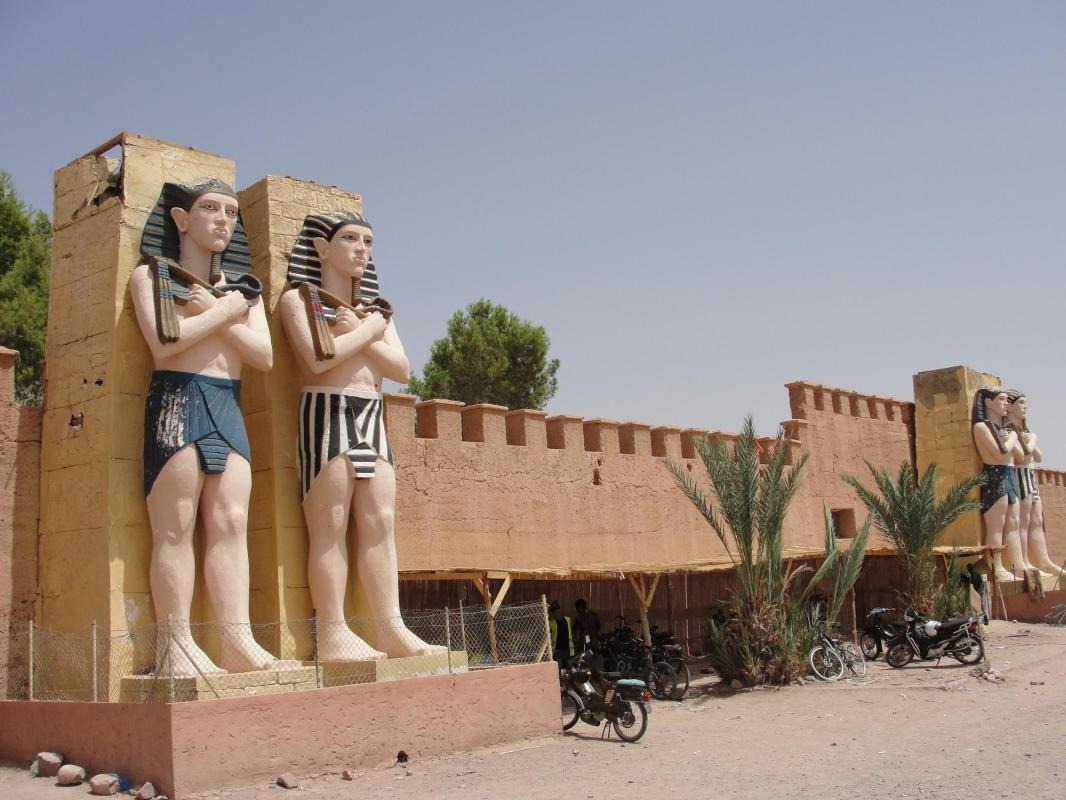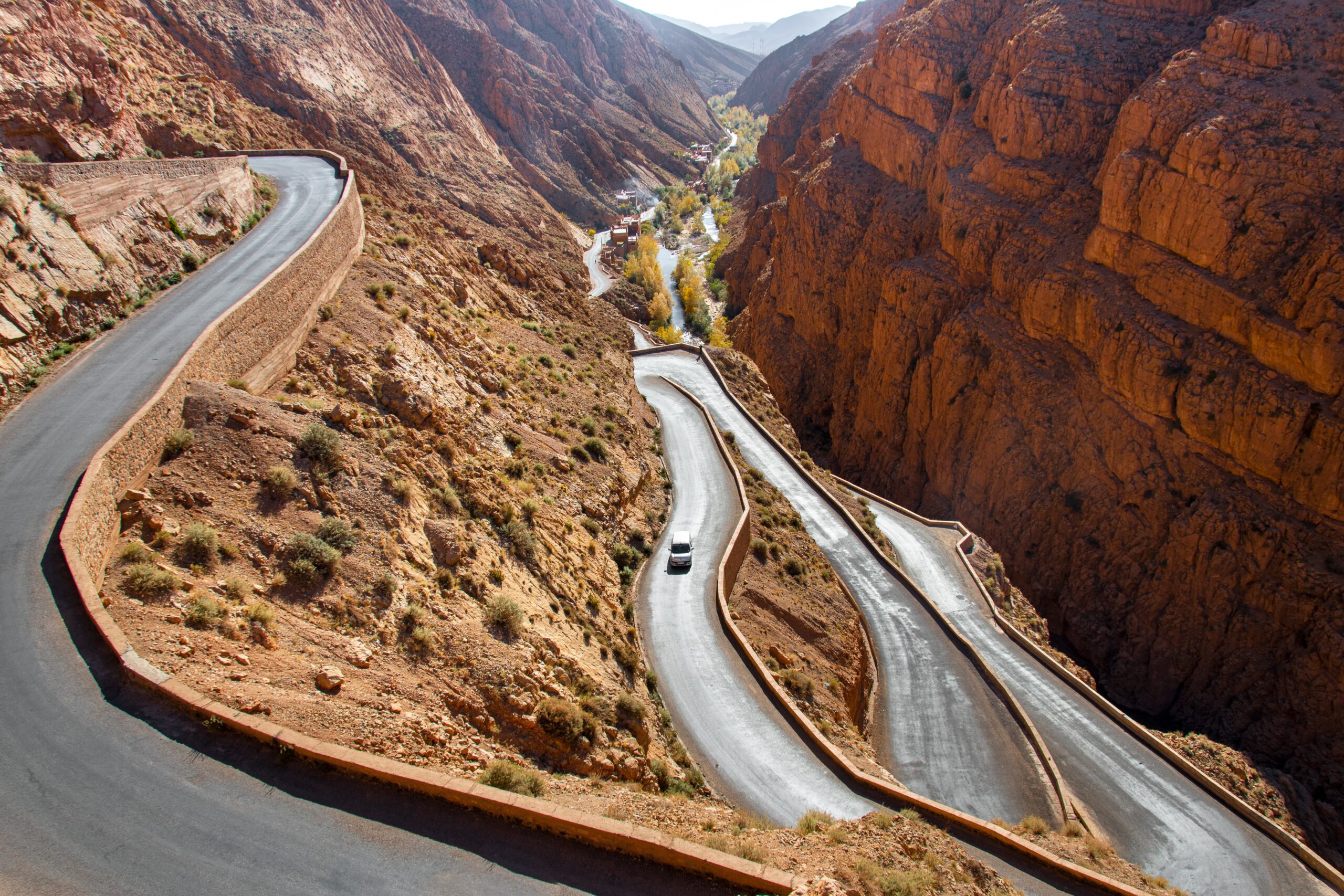 Tangier is considered the best starting point for travelers arriving at tangier since it owns one of Morocco's major ports and well known beaches, and  a Mediterranean climate may be found all year. Tangiers is a pleasant and quiet city that attracts visitors from Morocco and the rest of the globe. Furthermore, the city has a broad variety of significant sites and is one of Morocco top Attractions from which to start our journey of Morocco.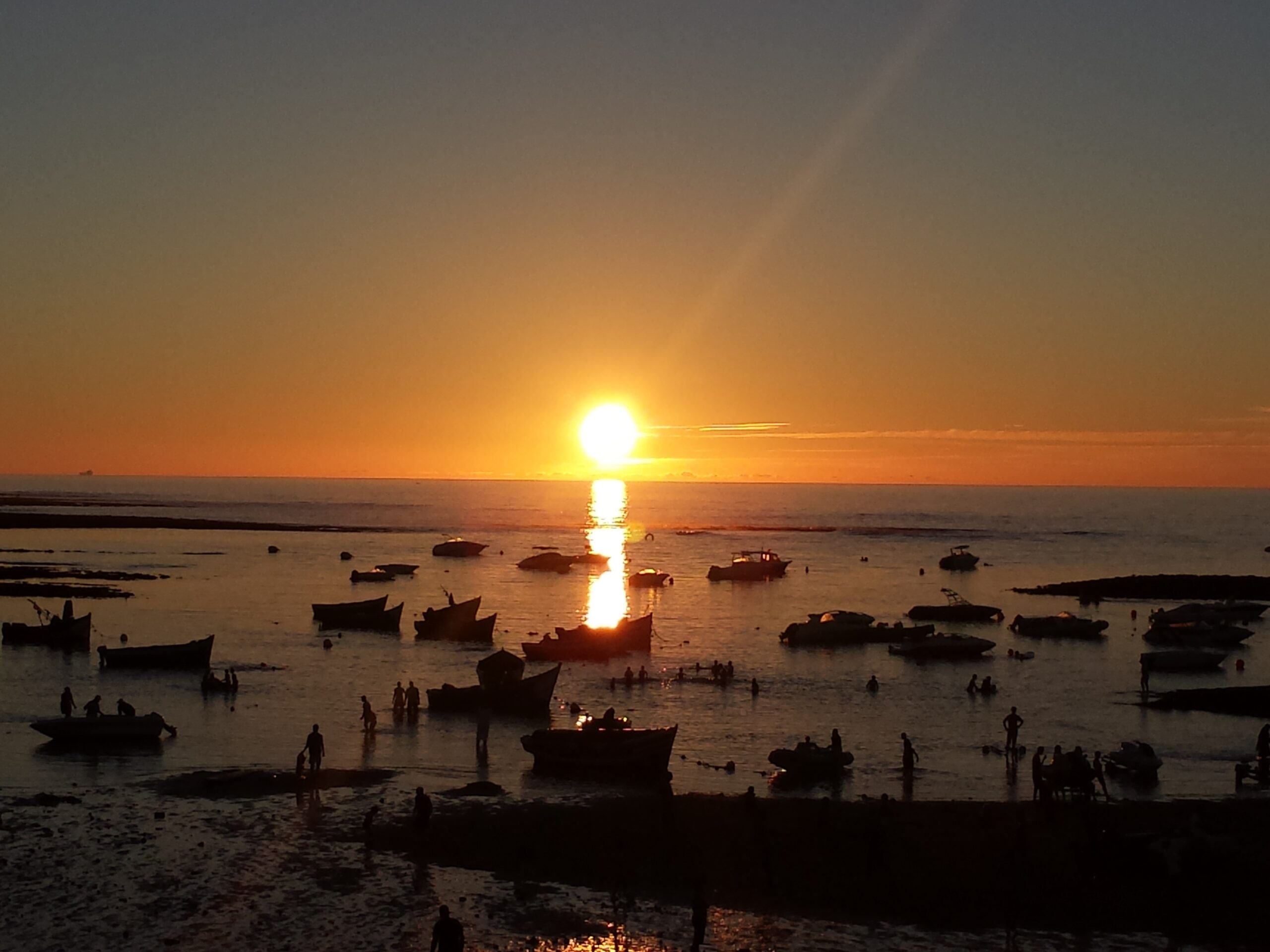 Marrakech is a  well-known tourist destination in Morocco, it is dubbed the red city because to its distinctive building. Marrakech has been inscribed on the UNESCO World Heritage site. This city offers a bunch of tourist attractions including; Dejmaa Lfna, a famous sequqre with a variety of activities such as sanke charmers, dancers, musicians, magicians  and so on.  On the top of that, Ourika, Alkoutobia Mosque are  some of the city captivating tourist attractions. Marrakech is a tourist paradise, with arious traditional souks, majestic city walls, and gates, mosques , alkotoubia mosque.  tombs saadian tombs, Mellah museums. Marrakech is a famous starting point for tourists and Morocco top attractions.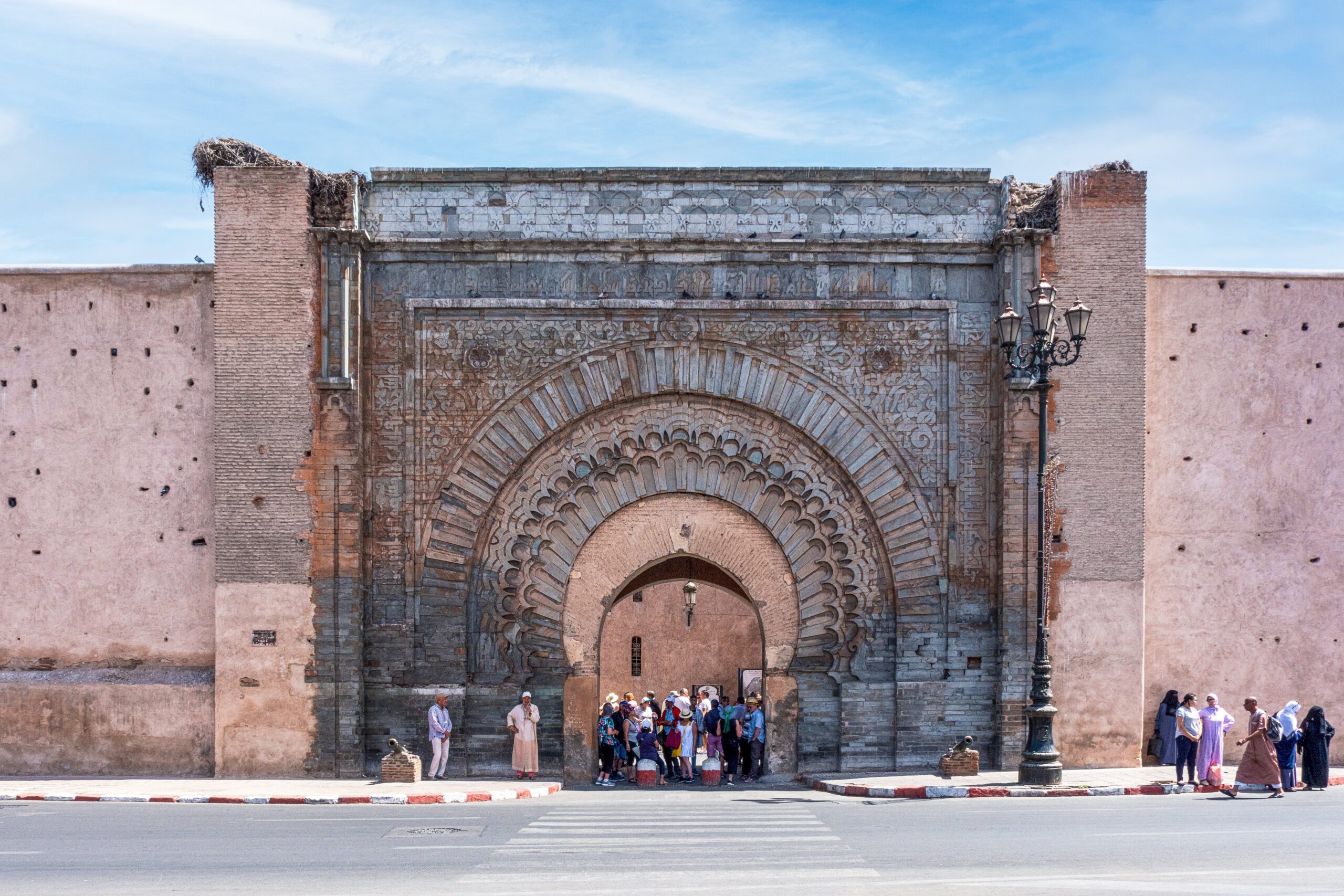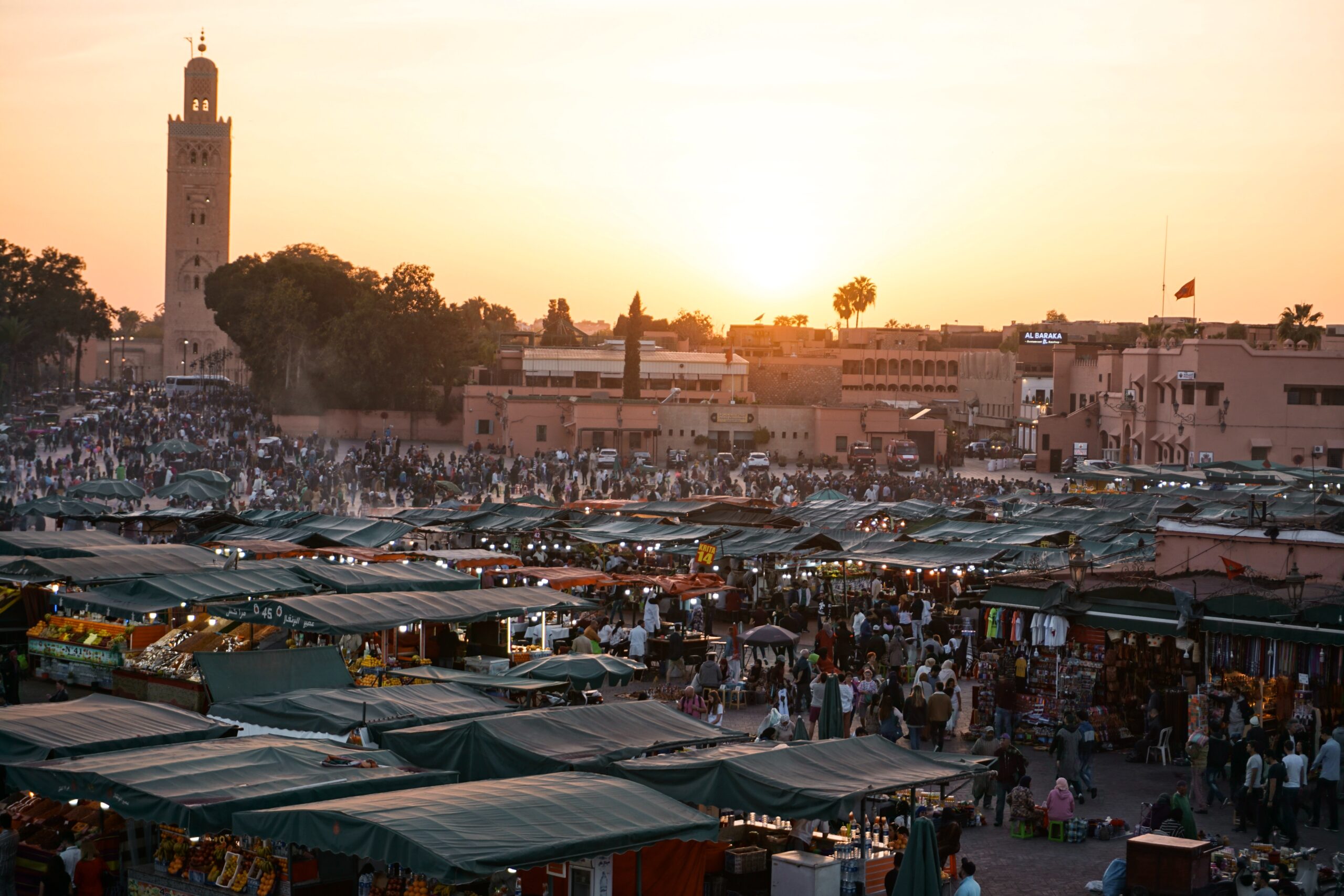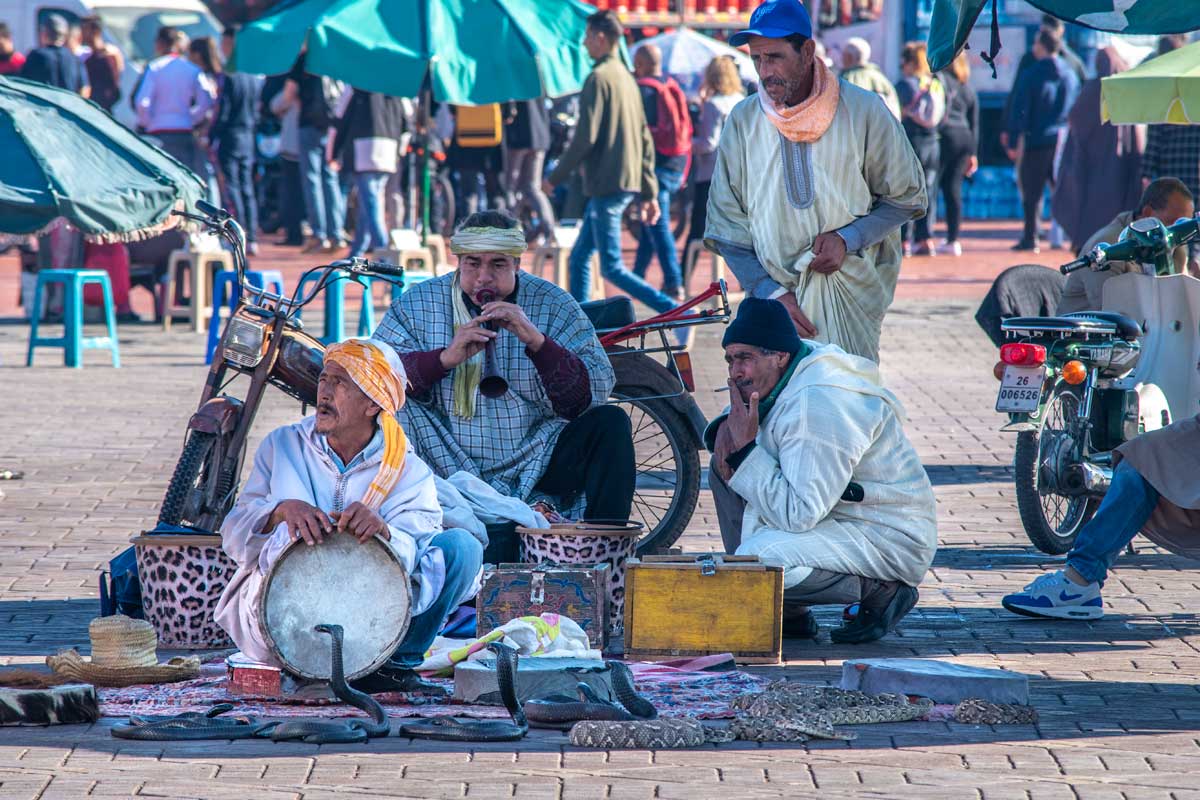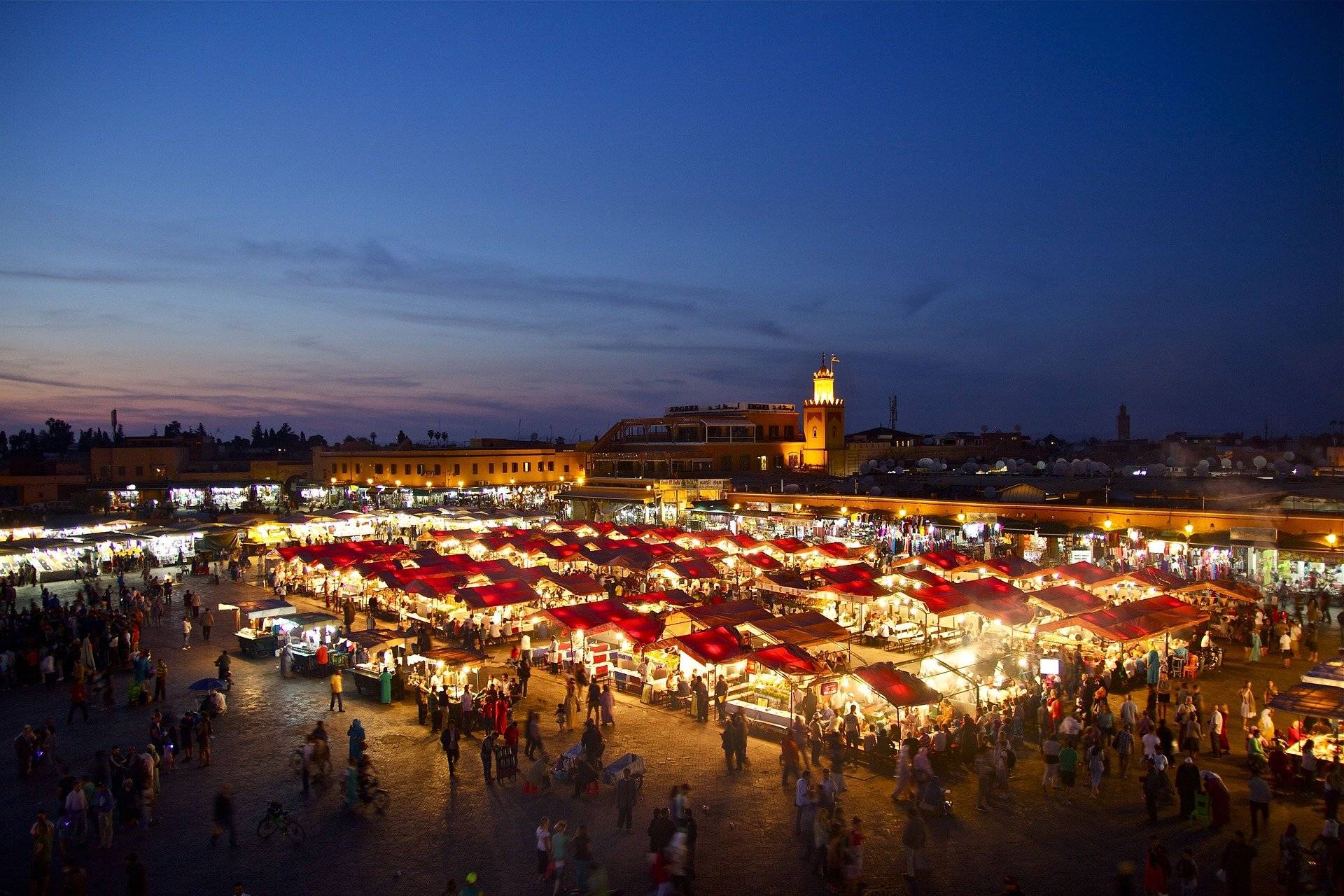 Also known as Tinerhir, Tinghir City is located in the southernmost part of the High Atlas Mountains and is well-known for its proximity to the Toudgha Gorge. The area offers beautiful natural surroundings and a lovely atmosphere. therefore, it is a favourite place of mountaineers and gate way to Imilchil. take Marrakech tours in which you can discover Tinghir and enjoy all the tourist site that it offers.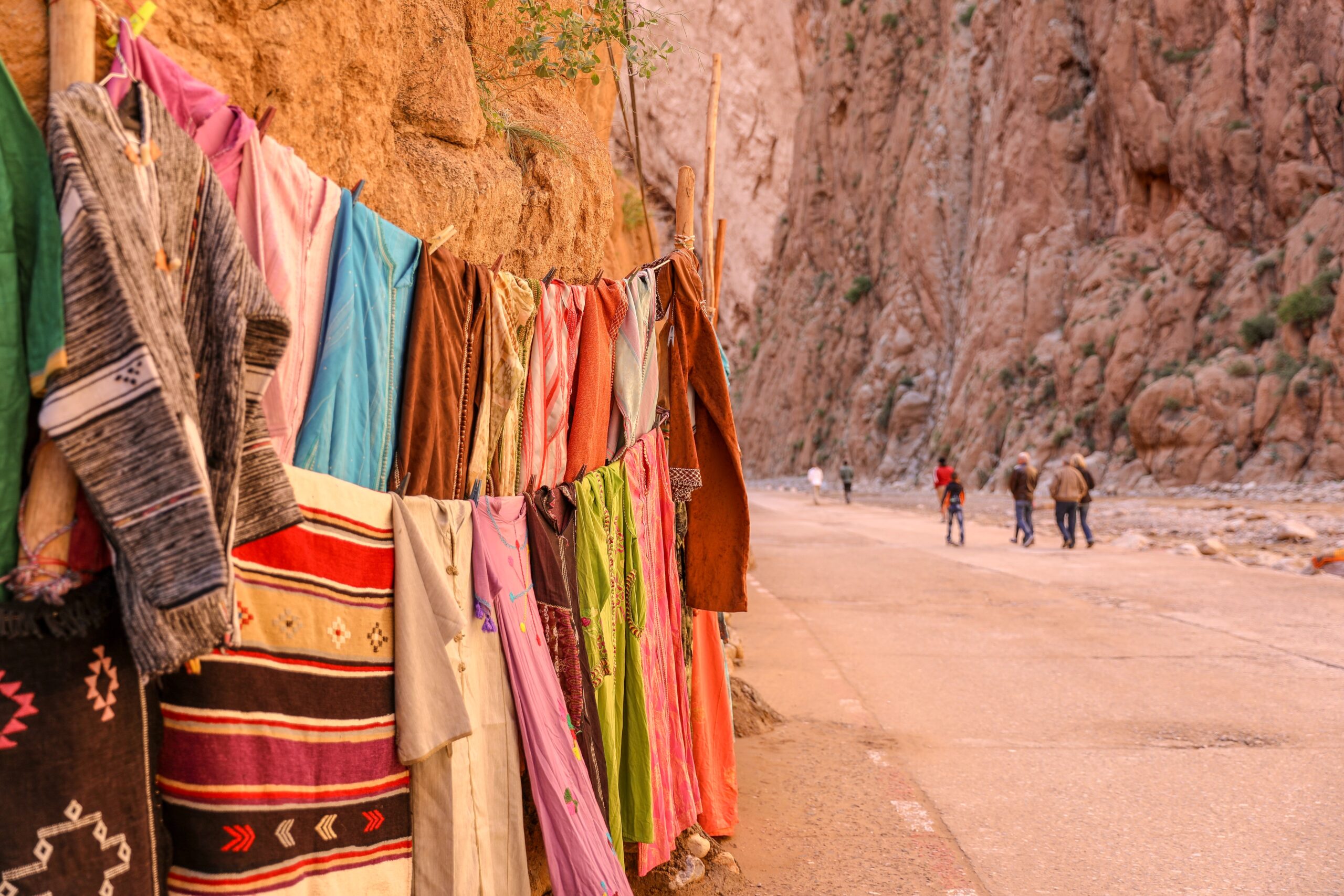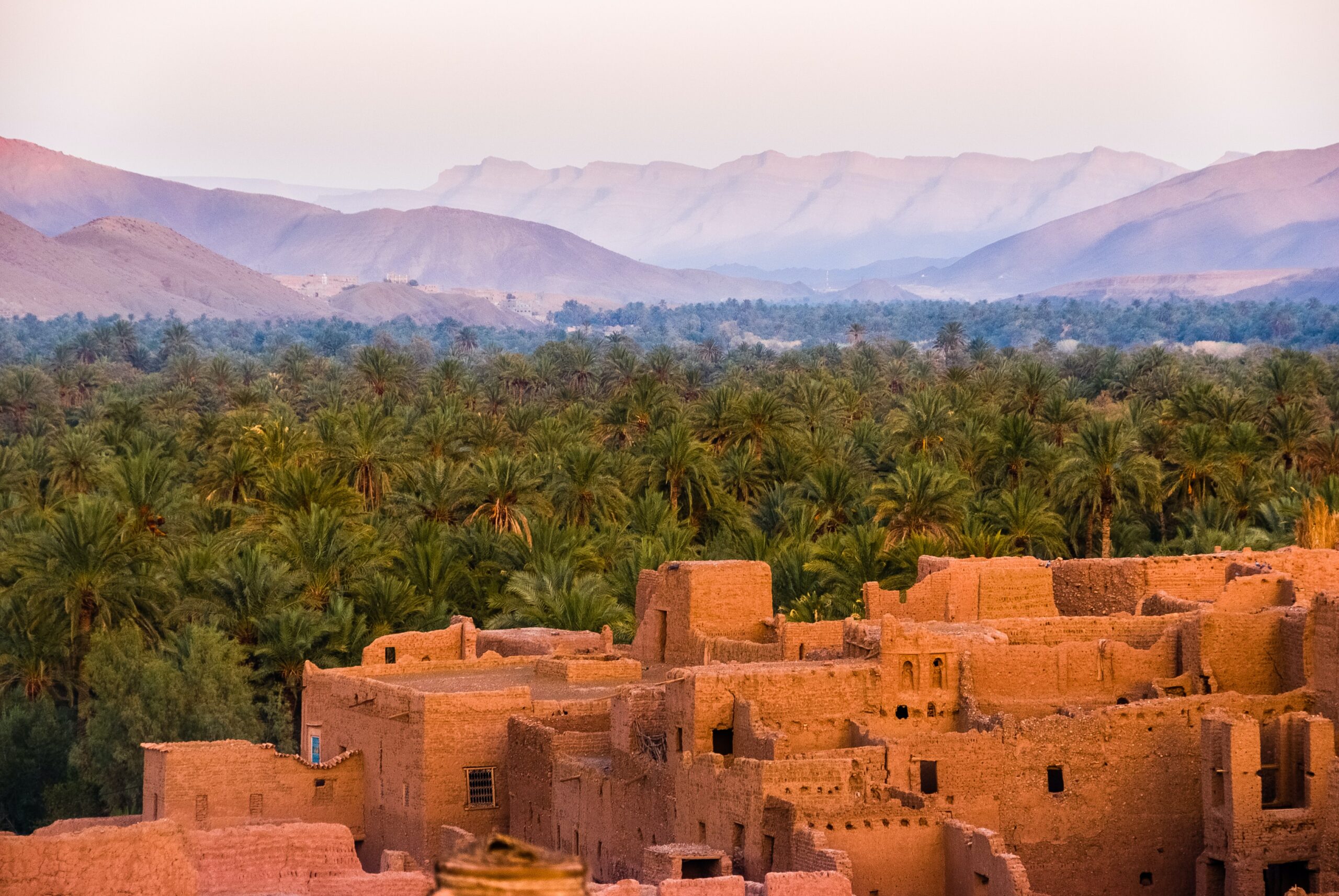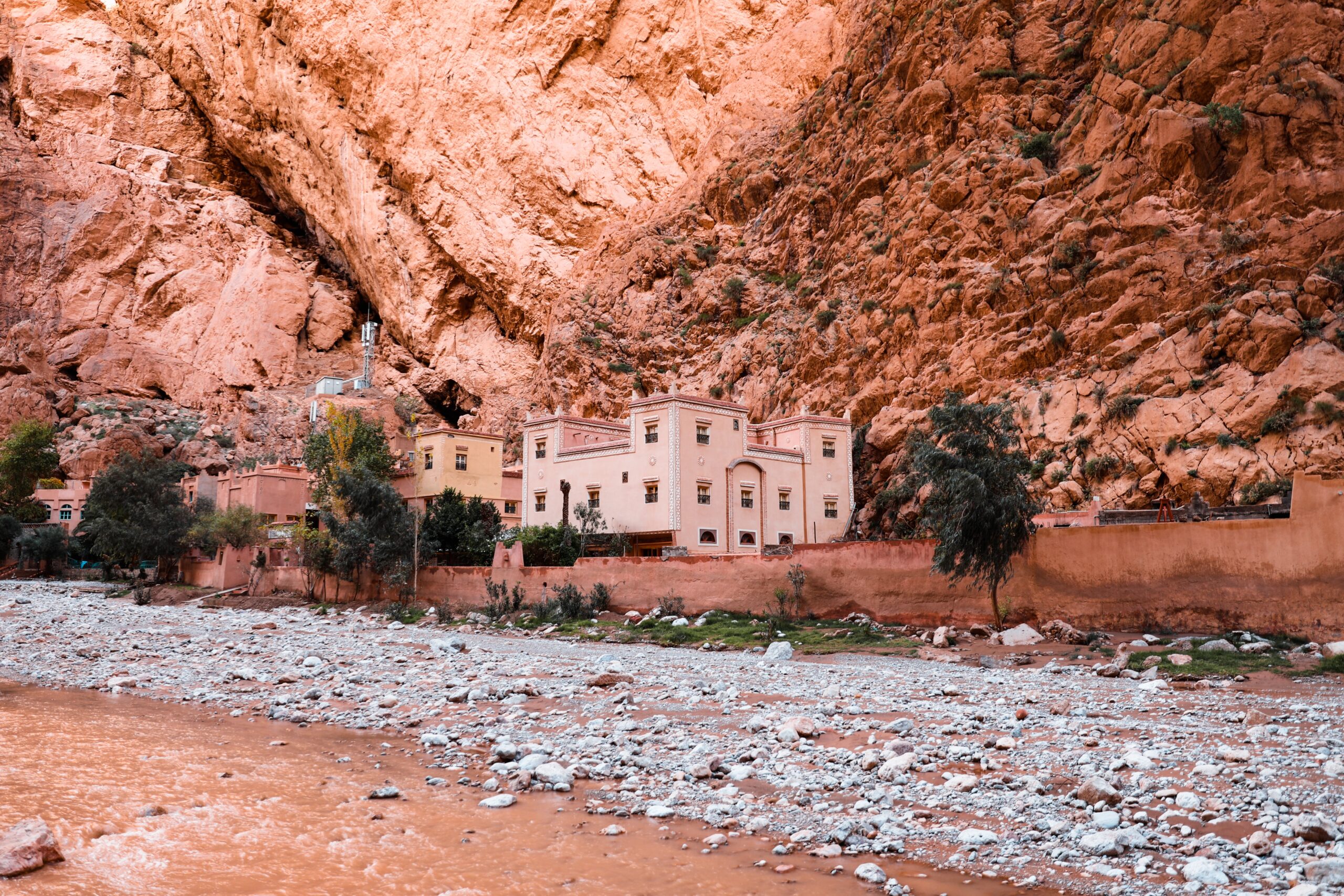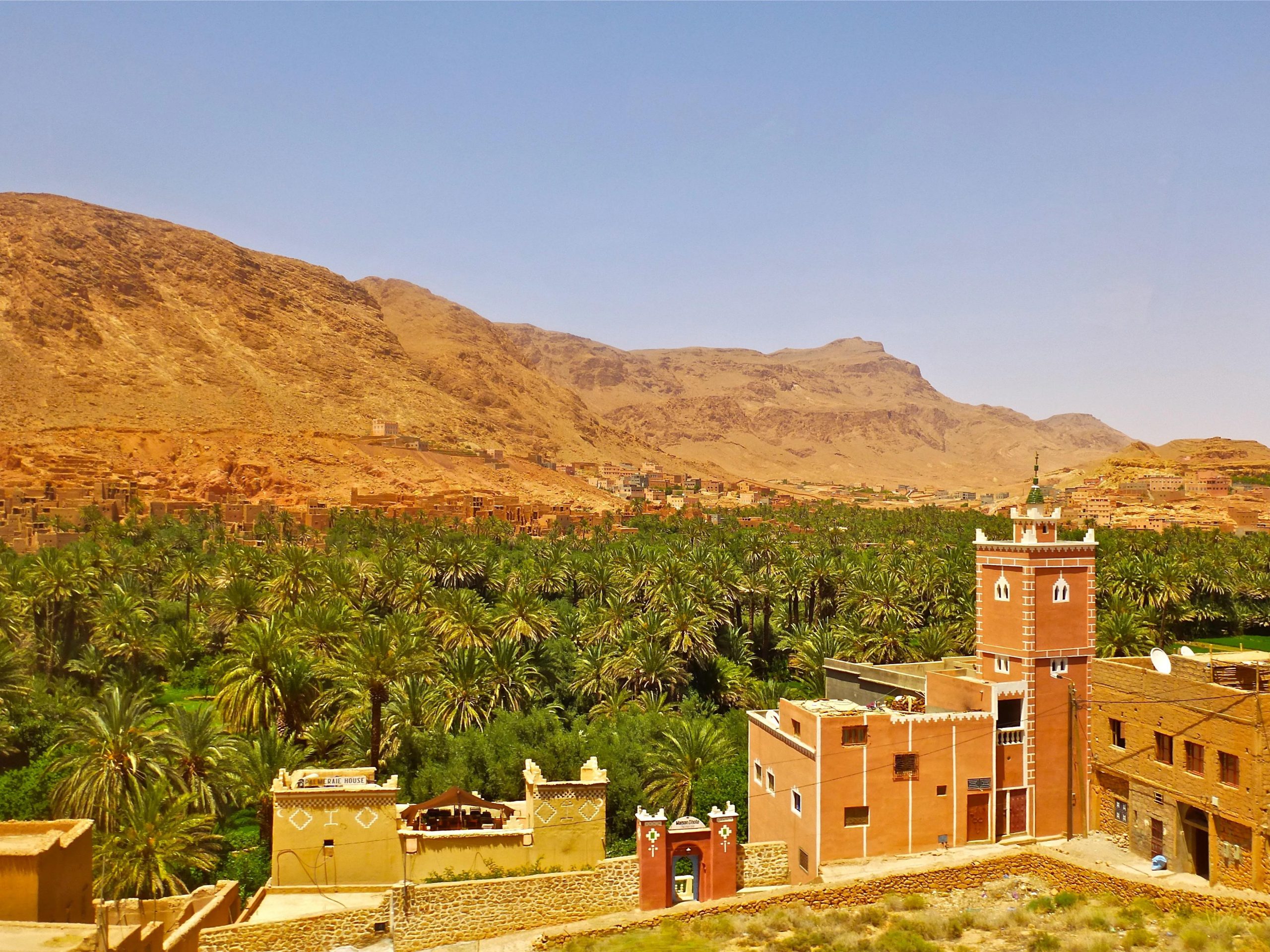 2 Days Tour From Marrakech to Zagoura
Duration: 2 Days & 1 Night
2 Days Tour From Marrakech to Merzouga
Duration: 2 Days & 1 Night
3 Days Tour From Marrakech to Merzouga
Duration : 3 Days & 2 Nights
8 Days Tour From Fes to the Imperial cities
Duration: 8  Days & 7 Nights
5 Days Tour From Marrakech to Merzouga
Duration : 5 Days & 4 Nights
6 Days Tour From Marrakech to Merzouga
Duration: 6 Days & 5 Nights
4 Days Tour From Marrakech to Ouarzazate
Duration : 4 Days & 3 Nights
7 Days Tour From Casablanca to Marrakech
Duration: 7 Days & 6 Nights
2 Days Tour from Fes to Marrakech
3 Days Tour from Fes to Merzouga
4 Days Tour from Fes to Merzouga
Duration: 4 Days & 3 Nights
5 Days Tour from Fes to Marrakech
Durtion: 5 Days & 4 Nights
6 Days Tour From Tangier to Marrakech
Duration : 6 Days & 5 Nights
10 Days Tour From Tangier to Marrakech
Duration: 10 Days & 9 Nights
3 Days Tour From Fes to Merzouga
Duration: 2 Days & 1 Night
12 Days Tour From Casablanca to Marrakech
Duration: 12 Days & 11 Nights
1 days Trip From Fes to Chefchaouen
1 day Trip From Marrakech to Imlil
5 Days Tour From Marrakech to Merzouga
Duration: 5 Days & 4 Night
15 Days Tour From Casablanca to Marrakech
Duration: 15 Days & 14 Nights