Best 4 days from Marrakech to Ouarzazate tour via Ouzoud waterfalls
Your 4 days from Marrakech to Ouarzazate tour can be modified and designed according to your requirements.
Excellent services
Since our first purpose is to make our clients happy, we provide the finest possible service throughout your trip with Morocco Tours Company.
Multilingual drivers
Our drivers are fluent in a variety of languages and will, of course, be happy to offer their insider knowledge about all of the most intriguing destinations.
+ 6 Hours/D
Your trip with us will include plenty of rest stops and a manageable driving distance, so you'll have plenty of time to visit and learn about the most interesting sights.
Comfortable vehicles
For your comfort and enjoyment, we only offer the latest and most advanced 4×4 vehicles.
Overview of the 4 days from Marrakech to Ouarzazate tour:
What could possibly be more intriguing than this great tour? From Marrakech to Ouarzazate, a 4 days from Marrakech to Ouarzazate tour that includes a variety of natural wonders, including gorges, lakes, mountains and so on. You'll be able to see some of Morocco's most popular tourist destinations during your trip. Your 4 days from Marrakech to Ouarzazate tour will start with a drive to Ouzoud waterfalls, North Africa's highest falls. On the route to Ouzoud, you'll see spectacular scenery, particularly the green Olive tree farms. Once at Ouzoud, take a trip down the Ouzoud river. While eating lunch take in the breathtaking view of the waterfall.
Next, we'll travel via Imilchil, one of the most picturesque spots in the central Atlas Mountains, and go off the beaten path to witness the Isli and Tislit Lakes. Also, we'll continue our adventure of 4 Days From Marrakech to Ouarzazate tour via the 302-foot-high Todra gorges, a popular destination for mountaineers. Enjoy the aluring landscapes of the great canyons, as you can go on a hike along the riverside or try your hand at mountaineering following your guide's instructions. Following that, you leave for Dades Valley, where we'll take a hike and learn about volcanic rock.
Continue the 4 Days Marrakech to Ouarzazate tour to explore Amerhdile Kasbah in Skoura, home to 1000 kasbahs, After, you will go to Ouarzazate take a great shots of the film studio our tour won't be complete without a visit to the UNESCO world heritage site of Ait Ben Haddou, Late afternoon, traveling through High ATlas Mountains to end our tour in Marrakech with lovely memories.
Highlights of 4 days tour from Marrakech to Ouarzazate :
4 days from Marrakech to Ouarzazate tour Itinerary:
DAY 1: Marrakech – Ouzoud waterfall:



Your 4 days from Marrakech to Ouarzazate tour will begin at 8:00 a.m. and will take you to Ouzoud waterfall, North Africa's most magnificent waterfall, with stops along the way to view the lush olive trees, then We'll have time to rest, take a walk, and have a fantastic experience. Once we arrive. Enjoy a fantastic view of the waterfalls, we'll have a fantastic Moroccan Tajine for lunch. Following that, we'll  enjoy around and take in the beautiful sceneries of Ouzoud waterfall. Finally, we'll spend the first night of our 4 days from Marrakech to Ouarzazate tour in a hotel.
DAY 2: Ouzoud – Imilchil:



After breakfast, we continue on driving via the Middle Atlas to Imilchil the best- known village for its traditional weddings, and Berber culture, we will have enough time to see and explore the areas. Imichil is known for The Imilchil Marriage Festival, held annually in September, is the village's main attraction. Every September, the surrounding tribes, At Sokham and At Bouguemmaz, hold the Imilchil Marriage Festival in Souk Aam and Agdoud N'Oulmghenni.
This festival, also known as September Romance, celebrates the At Yaazza culture of an annual collective marriage in which women search for and choose their husband, if you are taking this tour in september, you will get an opportunity to attend this cultural festival. From here, make a visit to beautiful lakes called Isli (groom) and Tislit ( bride ). Overnight of your 4 days from marrakech to ouarzazate tour in Imilchil.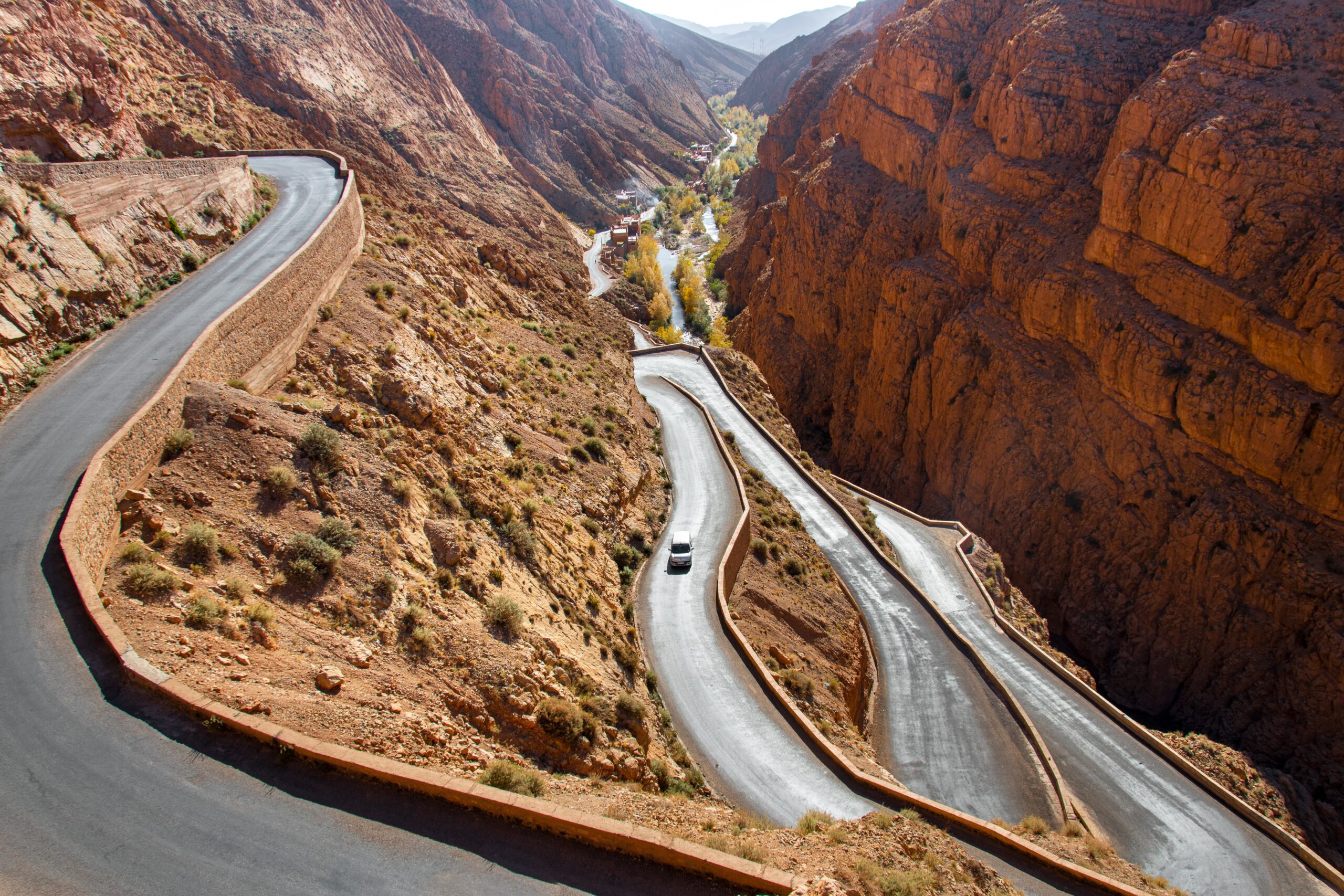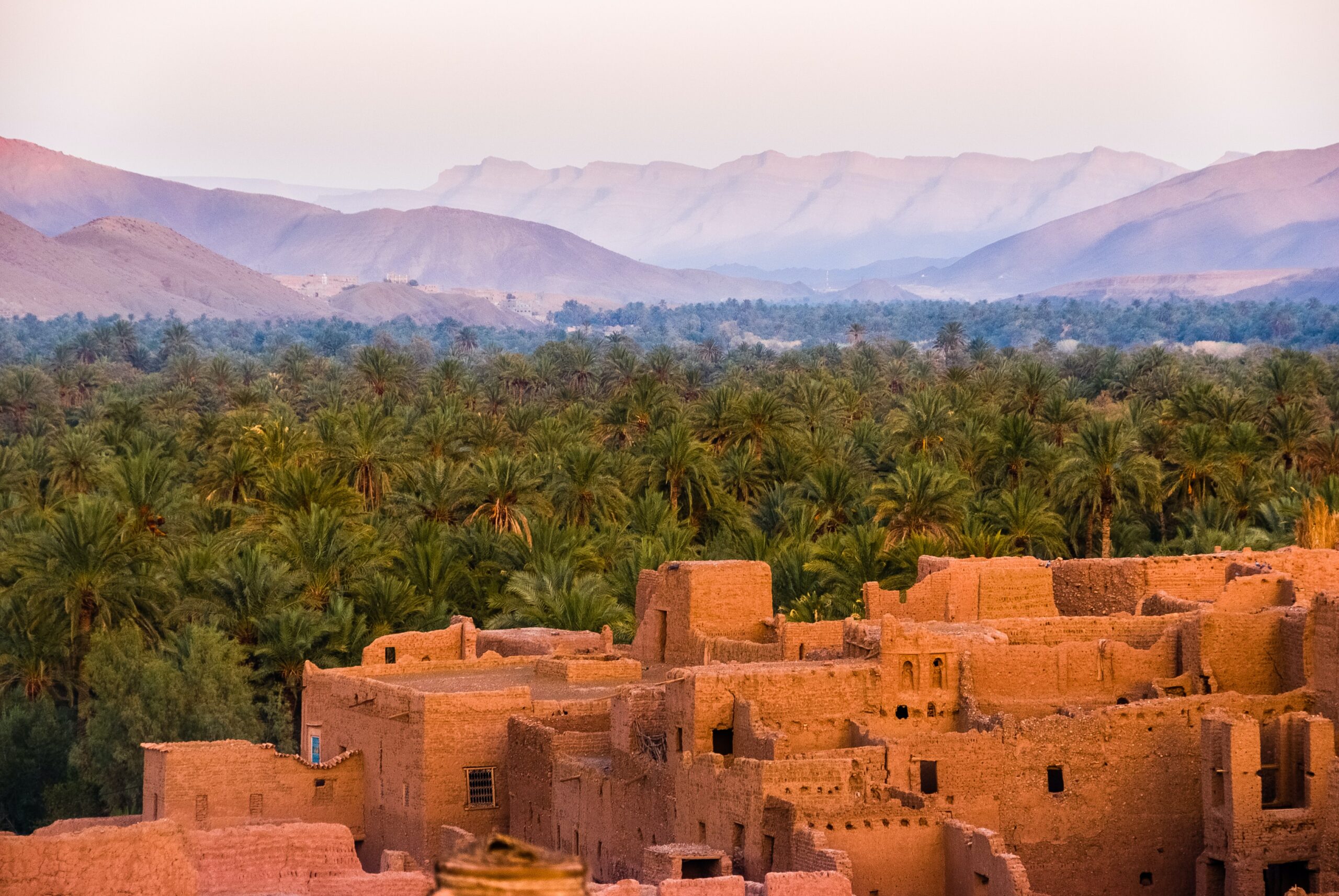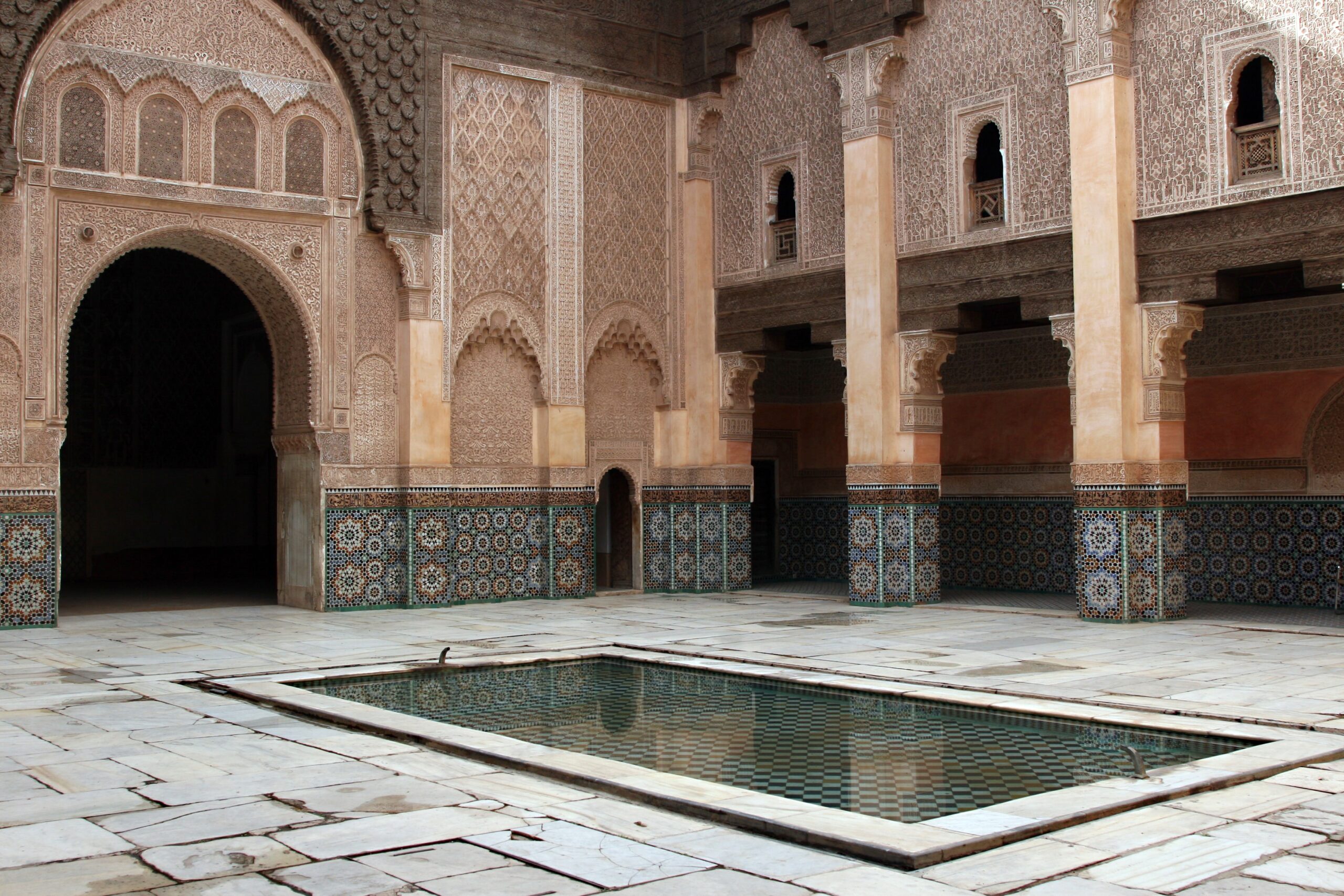 DAY 3: Imilchil -Dades valley:



After breakfast, we continue travelling on the way to Tinghir we will be enjoying the natural sceneries of Ait hdidou Valley. Afterwards, arriving to Todra Gorges, a famous destination for mountaineers, offering great mountains with 320 meters high, Enjoy the outstanding sceneries, and take a tour along the riverside to see the fascinating landscapes. Lunch will be here,  continue our our journey through  Dades Gorges and  Boumaln Dades, we reach Dades Valley where we will spend the last night of this 4 days from Marrakech to Ouarzazate tour at a remarkable hotel.
DAY 4: Dades Valley – Ait Ben Haddou – Marrakech :



Make yourself ready to wake up at 8:00 a.m. After breakfast we carry on our trip across Skoura, where you will see thousands of Kasbahs.Make a visit to Ameridile Kasbah, a fortified kasbah in Skoura. After that,  you will be transferred to Ait Ben Haddou, A  UNESCO World Heritage site, a famous site for many movies producers. Next, visit Film studio in Ouarzazate, Hollywood of Morocco. Lunchtime.
Then, we continue our 4 days from Marrakech to Ouarzazate tour through Tizi N Touchka pass, we will be exploring the marvelous sceneries of the high Atlas Mountains, as we will have several stops to take pictures, and have coffee. If interested, continue our way across a clay traditional Berber village where you will stop to admire the finest sceneries. Late afternoon, you will  be transferred to your hotel, or airport ending 4 days from Marrakech to Ouarzazate tour with lovely memories to remember.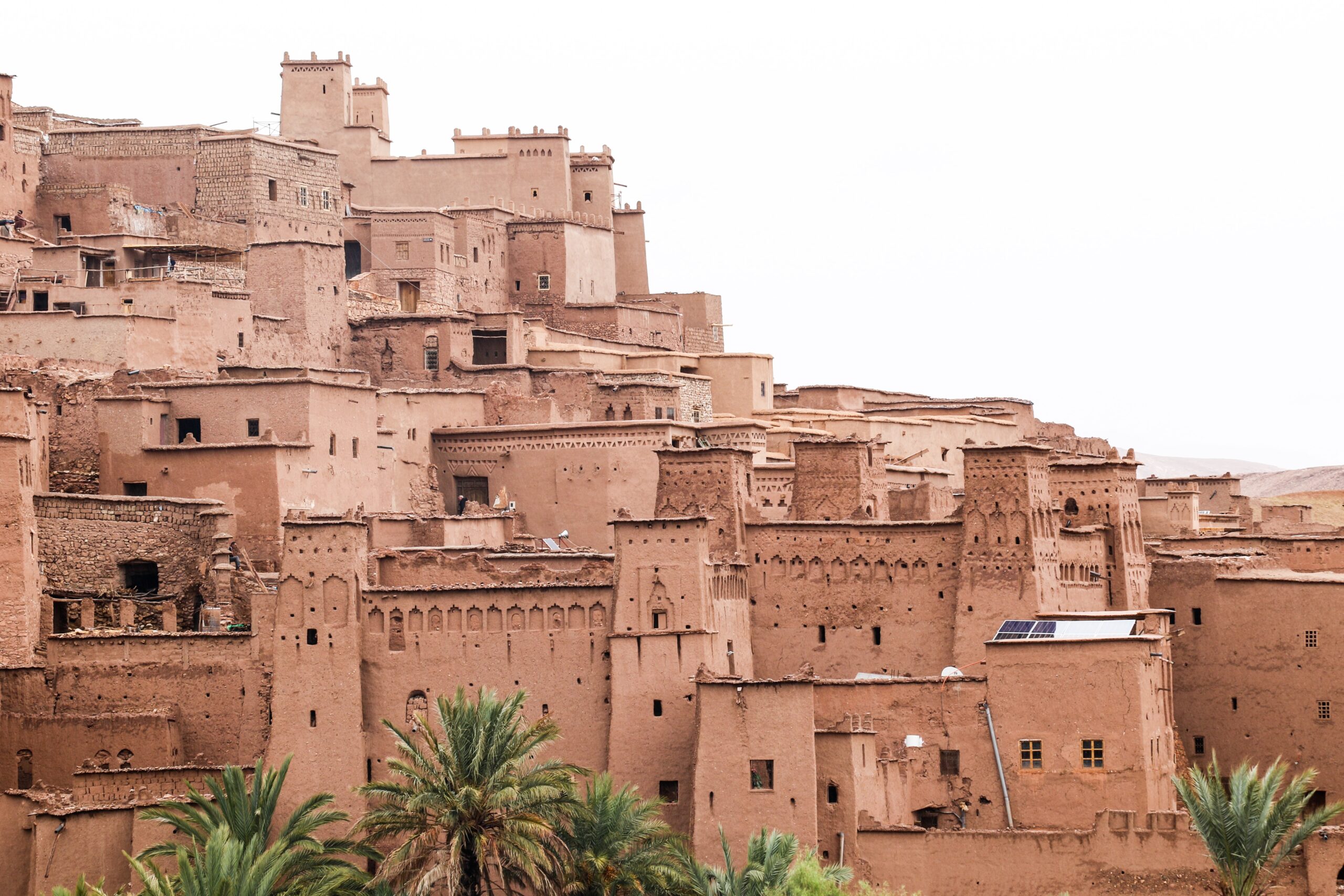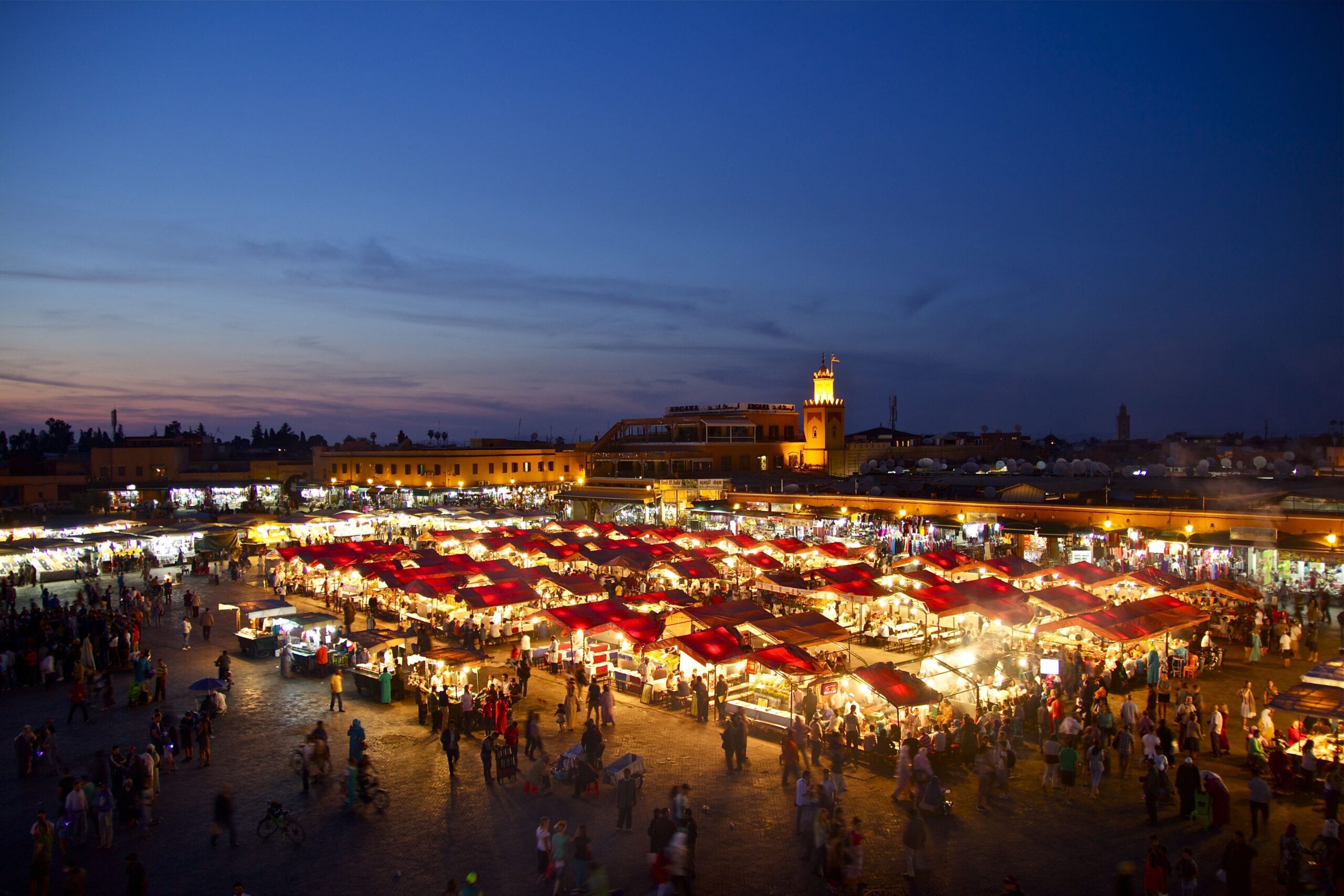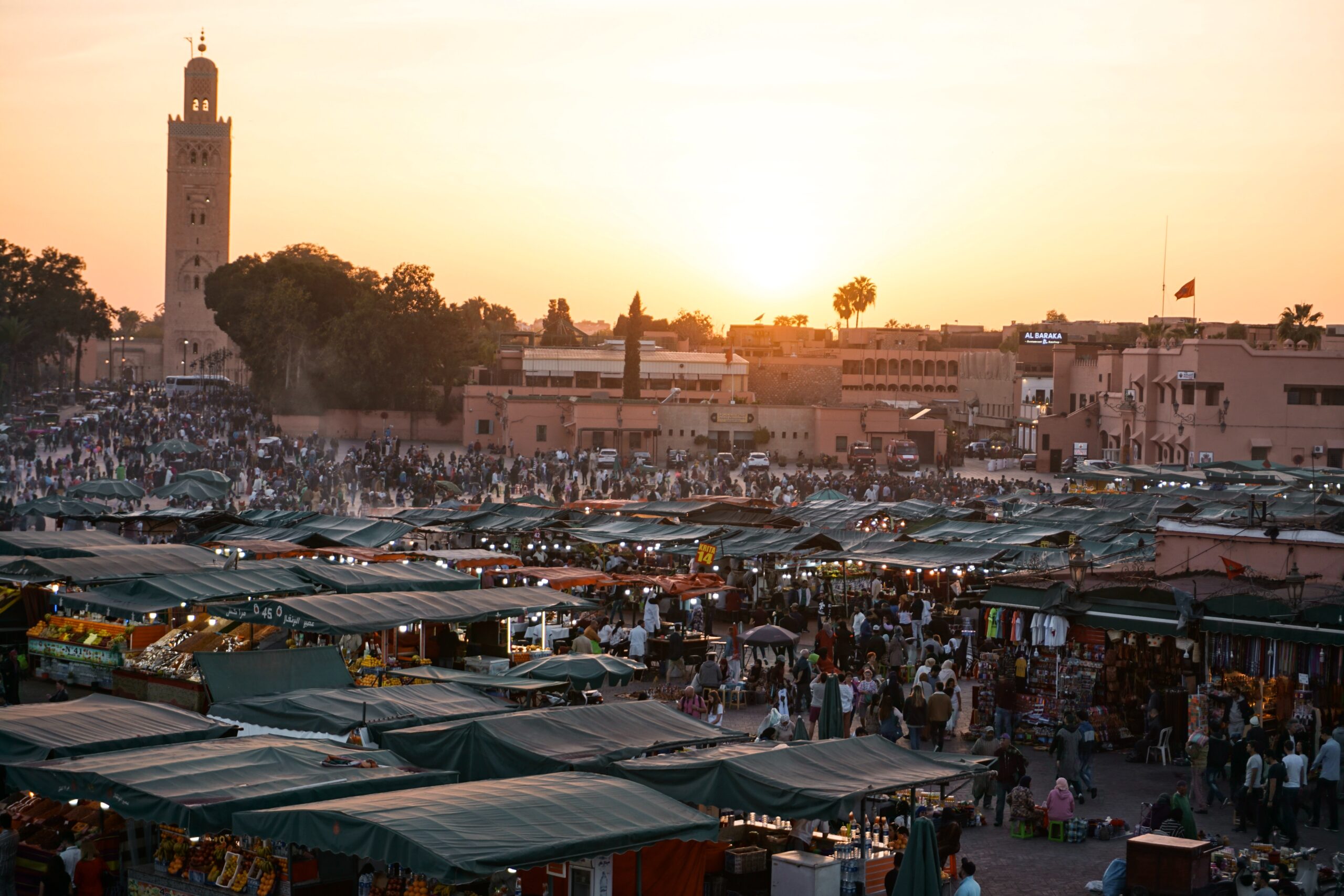 4 days from Marrakech to Ouarzazate tour Excludes and Includes:
English or Spanish speaking driver.
Monuments fees (optional).
Vegetarian food is available.
Sleeping bag is not needed.
Interested in the tour ? Book Now
Please enter a few details in the form below. Within a few hours, one of our team members will contact you to discuss your enquiry.
We will gladly accept online payments as well as cash in person.
We generally ask for a small deposit via Paypal or any alternative payment method to confirm the 4 days from Marrakech to Ouarzazate tour, and the remaining to be paid to your tour guide at the time of pick-up.
For a full refund, you must cancel at least 15 days prior to the tour' start date.
If you have any question regarding this tour feel free contact us and we will get back to you as soon as possible.
(+ 212) 704131562 / (+ 212) 638516333
4 days tour from Marrakech to Ouarzazate related tours:
2 Days Tour From Marrakech to Zagoura
Duration: 2 Days & 1 Night
2 Days Tour From Marrakech to Merzouga
Duration: 2 Days & 1 Night
3 Days Tour From Marrakech to Merzouga
Duration : 3 Days & 2 Nights
4 Days Tour From Marrakech to Ouarzazate
Duration: 4  Days & 3 Nights
5 Days Tour From Marrakech to Merzouga
Duration : 5 Days & 4 Nights
6 Days Tour From Marrakech to Merzouga
Duration: 6 Days & 5 Nights
4 Days Tour From Marrakech to Ouarzazate
Duration : 4 Days & 3 Nights
3 Days Tour From Marrakech to Merzouga
Duration: 3 Days & 2 Nights
2 Days Tour from Fes to Marrakech
3 Days Tour from Fes to Merzouga
4 Days Tour from Fes to Merzouga
Duration: 4 Days & 3 Nights
5 Days Tour from Fes to Marrakech
Durtion: 5 Days & 4 Nights
6 Days Tour from Fes to Marrakech
Duration: 6 Days & 5 Nights
8 Days Tour from Fes to imperial cities
Duration: 8 Days & 7 Nights
1 Days Tour from Fes to Chefchaouan
5 Days Tour from Fes to Marrakech
Duration: 5 Days & 4 Nights
6 Days Tour from Casablanca to Marrakech
7 Days Tour from Casablanca to Marrakech
Duration: 7 Days & 6 Nights
8 Days Tour from Casablanca to Marrakech
Duration: 8 Days & 7 Nights
15 Days Tour from Casablanca to Marrakech
Duration: 15 Days & 14 Nights
6 Days Tour From Tangier to Marrakech
Duration : 6 Days & 5 Nights
10 Days Tour From Tangier to Marrakech
Duration: 10 Days & 9 Nights
3 Days Tour From Fes to Merzouga
Duration: 2 Days & 1 Night
5 Days Tour From Marrakech to Merzouga
Duration: 5 Days & 4 Nights