Morocco Tours & Travel Company
Morocco Tours Travel Company, Morocco's top travel agency for the best customized desert trips. Join us for the best excursions around Morocco.
Your Dream Vacation is Here
Find the finest tours at Morocco Tours Company:
Morocco Tours Company is, without a doubt, Morocco's premier travel agency. It has a wide range of experience in the field of tourism and travel. obviously, It has been organizing tours around Morocco for more than 10 years. Additionally, Morocco trips are arranged and previously planned by MTC. As a result, we routinely arrange trips across Morocco, whether desert tours or imperial ones.
MTC was almost invisible on the internet serveral years ago. In that time, we were making short trips throughout the Sahara and offering camel rides and tents. After all of this, we decided to expand our business and make it easier for travelers to reach us easily via Morocco Tours Company.
Naturally over time, our private tours include first-rate accommodations and an air conditioning  4×4 vehicle. Additionally, we include a tour guide that is proficient in both English and Spanish. Besides, we focus on reasonabiity, safety and authenticity. Therefore, choose the itinerary that suits your needs and go to explore Morocco.
Our goal at Morocco Tours Company is to help you have the best trips ever. On top of that, our team'll serve you and give you background information on each location as you go on your tour. Otherwise, our team of professionals guides are best-known for their generosity and friendliness .In this way, answering your questions would make us more pleased.
Families, couples, single travelers, students, and groups may all enjoy our best Moroccan excursions and tours. Outrageous tours are what we strive for when it comes to serving our customers. Therefore, all you have to do is book your finest trip with Morocco Tours Company and have the best tour of your life in Morocco.

book your tour with Morocco Tours Company

why tour with us ?
First and foremost, Morocco Tours Company: is your way to discover the enchanting Morocco which provides the best tours with excellent quality for its customers, Second, we carefully select the most valuable luxury hotels for our clients, as well as  traditional restaurants are offered by MTC. In addition, we provide private tours in a comfortable air-conditioned 4×4 car. Third, our tour guides and drivers have a considerable experience in the field of tourism.
Morocco's top destination to visit
Sahara Desert of Merzouga:
Merzouga City is a charming little town in Morocco's south-eastern region. in fact, Many people come to see the city's famous towering orange sandhills, which are the city's most notable feature as well as   It's a fantastic location because it's surrounded by beautiful Golden sand hills.as a result, Spending a night in a beautiful desert camp in the middle of the desert has a distinct flavor you can't imagine how lovely it is, Merzouga is largely made up of tiny areas, near the Erg Chebbi sand dunes there are Hassi Lbied, Tanamoust, Takoujt and Khamlia.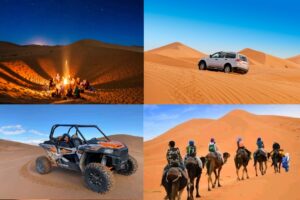 Casablanca:
Casablanca is Morocco's commercial and industrial hub and the country's second-most civilized city, behind Rabat. Casablanca is located in the Casablanca-Settate area. At the very least, you should take a few days to see this magnificent city. Moreover, all of Morocco's commercial and industrial developments are located in Casablanca, and they are progressing on schedule. Furthermore, the Visitors who are willing to come to will need to begin their journey from Casablanca, or Marrakech because of their distinct position.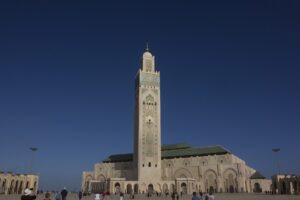 Marrakech:
The city of Marrakech, often known as The Red City, is the country's fourth-largest city and the ideal starting point for visiting the Atlas Mountains and the rest of Morocco. As the best-known square in the city, the Djeemaa Lfna is located in Marrakech. In addition, The city has some of Morocco's largest traditional marketplaces, known as Souks. Furthermore, Bab El khemis, Bab Dekala, and Bab Alyan are three of the city's most historic gates, and they all lead to El Madina.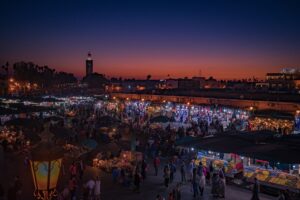 Fez:
Fez, Morocco's oldest city, is known for its many historical sites, including the Royal Palace, Al Quarawiyin mosque, and Quarawiyin university , the world's oldest university. Fez also has a large number of mosques. Additionally,the city is unique among Moroccan cities in that it has tanneries, where new shoes and clothing are made from leather in vibrant colors that are truly gorgeous. As a result, Fez has developed a reputation as one of the country's most attractive locations.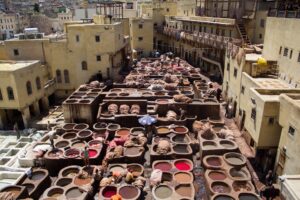 Meknes:
A Roman building can still be found in Morocco. Volubilis,   is close to the city of Meknes. Furthermore, Elhdim Square, Bab Mansour, and Moulay Ismail University are also among the city's most popular tourist attractions. Moreover, Sultan Moulay Ismail founded Meknes and was in charge of building the city's crumbling fortifications as well as all of Meknes' well-known landmarks. as a result, He built Quara Prison in the middle of the city, which is one of Morocco's most dangerous prisons. In addition, Meknes is located in the heart of Morocco, making it a great place to start your journey of the nation.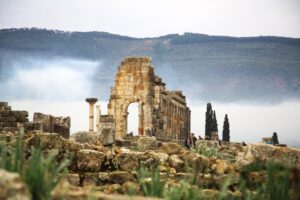 Ouarzazate:
The city of Ouarzazate is famous for its film  productions. Therefore,  Many foreign companies  relocate to the city as a result of Morocco's largest studio, which attract more filmmakers. Furthermore,  Ouarzazate is characterized by ,  The Noor Power Station, one of the world's largest solar power plants, provides electricity to the entire city of Ouarzazate. Additionally, Ouarzazate is Morocco's fantastic tourist destination.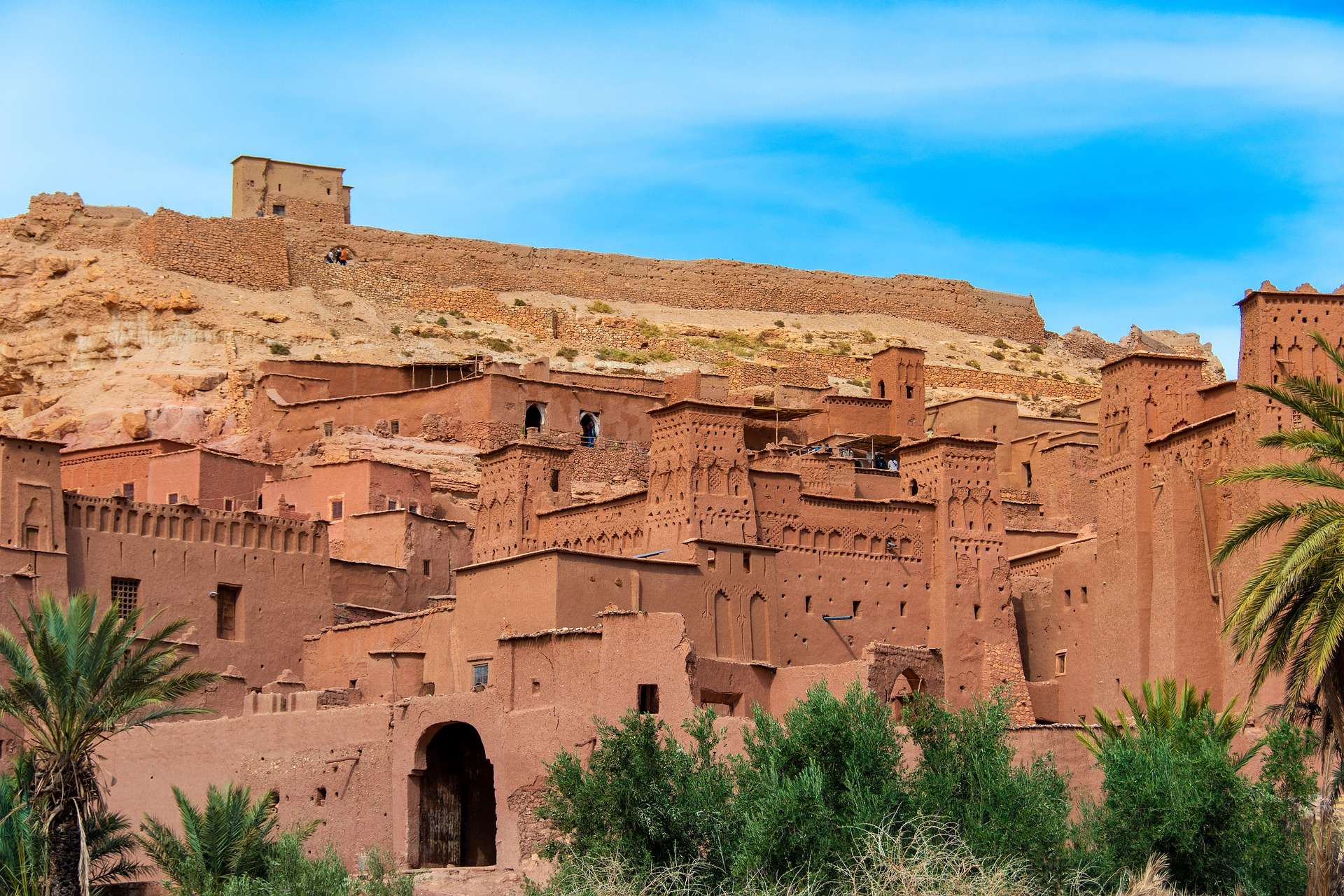 Chefchouan:
The Blue City is another name for Chafechaouan. It is a lovely city in Morocco's northwestern region. Chefchaouan is however a quiet city with affordable housing, and it is noted for its distinctive and steady color. The city, which is framed by beautifully painted buildings and a stunning blue sky, is the most breathtaking part. Moreover,  The name of the city comes from the mountain peaks, and it literally means "look at the goat's horns." Chaouen, as the locals call it, is where hancrafts are made, which cannot be found elsewhere.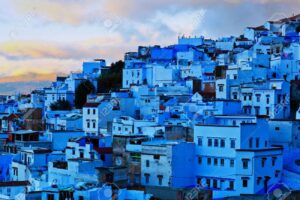 Essaouira:
Essaouira City: The Windy City is a lovely port city on the Atlantic Ocean that is just beginning to be explored. This city is lots of lovely spots. Most importantly, Essaouira is one of the best places in the world to go windsurfing and kiteboarding, and it has a variety of bazaars (where carpets are sold). Additionally, Essaouira offers a laid-back, relaxed atmosphere.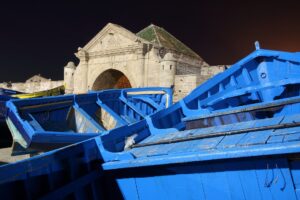 Tinghir:
Also known as Tinerhir, Tinghir City is located in the southernmost part of the High Atlas Mountains and is well-known for its proximity to the Toudgha Gorge. The area offers beautiful natural surroundings and a lovely atmosphere. therefore, it is a favourite place of mountaineers and gate way to Imilchil.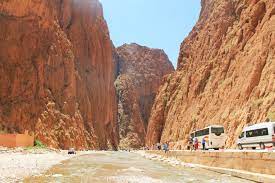 Activities to do in Morocco:
Merzouga desert activities are a must-do while in Morocco and should be high on your bucket list. Clearly, Numerous tourists go to Morocco just to experience the Sahara desert, something they may only do once in their lifetime. According to some, the Sahara desert is a desolate desert with little to do! However, as an indigenous Sahara desert crew living in this unique and endearing region of the globe, we say that the Sahara desert is full of  vitality, solitude, tranquillity, an abundance of activities, and the finest things to do in Morocco.
BUGGY:
Morocco Tours Company also conducts buggy rides in the Merzouga Sahara desert; however, they are excluded in the tour price; nonetheless, you may request one during the booking process; all essential safety equipment is given. Additionally, buggy journeys may be customized to last between one and five hours, depending on the interests of our guests.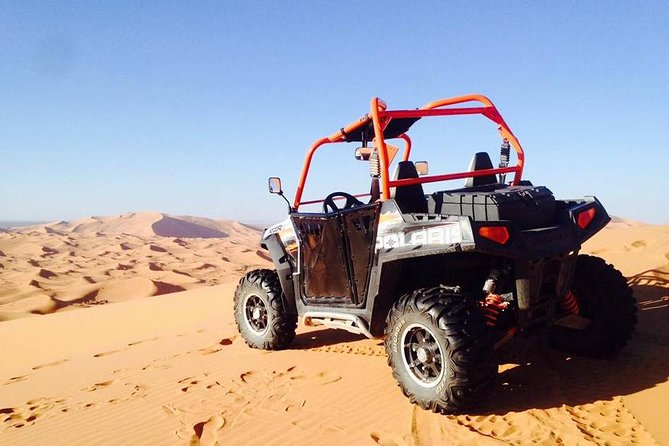 The Best Experience Ever
https://youtu.be/ihswz7ybJZU
"Click edit button to change this text. Lorem ipsum dolor sit amet, consectetur adipiscing elit. Ut elit tellus, luctus nec ullamcorper mattis, pulvinar dapibus leo"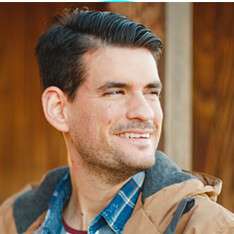 Chris Jones
Travel Blogger
Savour Your Next Holiday